Unlearn the unnecessary in the world of mid-tier and mid-entry-level luxury watches. Let the Watch Gonzo guide your course through the roundabouts and swirly labyrinths and rid-off all your horological ignorance. How well your prenominal viewpoints face the blow is beside the context, but it will definitely remove the crusty covers barring your illumination. 
WG comments: This mail has some melody to it.
Q.
Hi, WG. Firstly, please change the name under which you write. I'm sure there are better options but you are not looking hard.
Secondly, I have acquired this new taste for Seiko. No, not the entry-level quartzes but their light-powered Eco-Drive equivalents; the Kinetic, the Spring-Drive and automatics. Here are few initial picks (Seiko Mechanical, Grand Seiko Automatic another Grand Seiko Automatic and this Seiko Kinetic Premier) that I must narrow down to just two. I have faith you'll choose much better.
My life is kinda musical (but not colorful) – [Personal information & related details removed] – …do you think another chronograph will be too many in a not-great-but-decent collection of 5 watches? 3 are already chrono-s; here's one I got last year albeit at a higher price.
I have kept Spring Drive (both GS & Ananta) and the Astrons out for the moment due to budget restrictions.
A.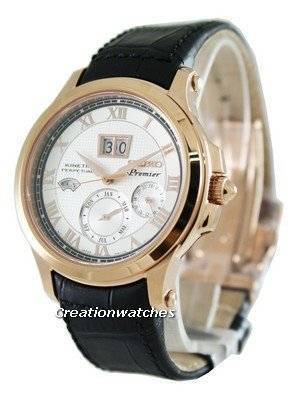 There are other places where looking hard is profitable. Running after another name is wasting this opportunity I sneak out every couple of days to answer your queries. If you think I'm an alien with some secret protocol … I'm just like other normal guys out there but here, I prefer some cover.
I'm not a celebrity with a big name; neither do I want to be. So my real name doesn't matter. But it gives you advantage. You can be sure I'll not bore you talking of watches if we ever meet by chance.
To answer your question, you are looking at some of the Japanese stuff at par with their European counterparts. It's a simple truth. The Seiko-s you chose are phenomenal watches and shall mould you up for the Seiko Spring Drive Spacewalk in the days ahead.
When I choose my watch, I stress on three points: It must be relatively affordable; must be high-performance and must outlive me with reasonable care. Grand Seiko is all that but whether you want it in quartz or mechanical is up to you and your budget. But it was created with the vision of the absolute luxury watch without rendering it too ornate, so unless you have an appreciation for the simple, you won't be able to keep up with it for long. Consider it elite functionality anywhere within an urban circuit, barring hip-hop and rock concerts. Provided the genre you play, I guess that's absolutely fine.
But oh, a glance at the Premier and you won my heart, my friend. I hope you don't plan to wear it onstage (it's perfect, though, for the dinner & cocktail afterwards) and it has an exceptionally detailed, neo-classical (Palladian) architectural design. Bet that rings a bell.