Forewords
SevenFriday, from Zurich and founded by a watch industry veteran, has become popular in just a few years. They are a uniquely positioned Swiss watch brand offering large and unique mechanical timepieces at a price few do. And still, those others; don't break the norms like SevenFriday does. They have created their own market that way.
SevenFriday's core collection is the P series. There are P1, P2 and P3 watches, the latter being variations like the Red Carbon or the RACER III Automatic. The mark SevenFriday has created in the Swiss watch world is definitely worth a discussion.
Wait…isn't that Citizen behind?!?
Sure! When did I say not?  The brand is technically Swiss and everything about it is Swiss. The movements are; however, Japanese – Miyota, from Citizen. So what's their goal?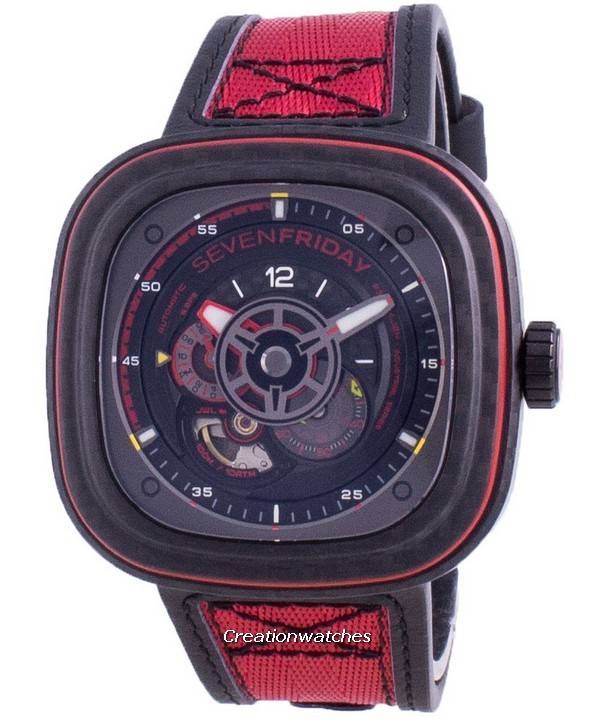 Daniel Niederer, the SevenFriday founder, got tired of typical watches; designs stuck on old concepts and practices. He foresaw the numerous rooms for improvements and he did it single-handedly to bring out exactly what he wanted. It was a mechanical watch with a contemporary design and around 1,500 USD – a segment covered by only a handful others that are traditionally Swiss! This has let other European, American and Japanese brands to flood in. Still, many of the high-end watches in this segment are oddly priced, despite being very high quality and offering a good value for their price.
SevenFriday needed to experiment with successfully combining Japanese technical and technological efficiency with Swiss refinement. It was polarizing looks; every bit industrial – and appeared a tremendous success and a total failure at the same time. The latter was proven wrong.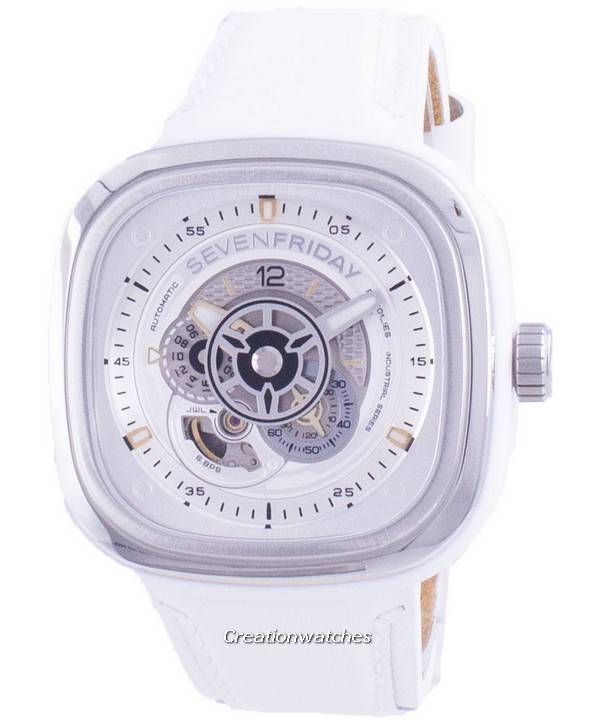 Peeping into the P
The P-series watches are shaped like vintage television screens. Surprisingly, there are no lugs and makes a large watch appear under the normal range that doesn't look off within formal, reserved atmospheres.
Basic structure is a core steel case with finishes ranging from polished steel to black, PVD coating. A silicone ring goes around the case for the P3 watches, making them far more impressive and versatile. They impress genuinely and is a great deal of fun on your table or on your wrist.
The most controversial part of the SevenFriday watches (all of them) is the dial design, with unconventional elements thrown in sumptuously. They have been intentionally made a bit weird and that's their beauty. No, they are not the easiest to read under a situation where bombs are dropping everywhere. The subsidiary seconds indicating discs and synchronized 24 hour hands all sort of overlap each other, opening a spectacular view to the functioning movement inside.
Do you like the P-s?
Only if you are full of whimsical ideas yourself and dream design elements playing out somewhat like a satire of the conventional! They are interesting, mechanical watches with a gadget-like feel. You may also have a look at the Q if you want something bit more spectacular.
We've covered here the SevenFriday P Series watches and their variants. Click on the links to see and buy them.