The Bambino 2nd generation alike, the Classic holds to vintage inspirations but sports a retro-styled, domed glass, bent at the edges.
Domed glass! That too, sapphire! Something we are always lusting after. And a decently – if not finely – made automatic movement; even better if made in-house. In this case, it's the Orient Cal. F6724; which makes it an even better proposition! For an affordable dress watch, you end up with much more for the money! You pay for a sure-shot classic.
This 22-jeweled, 21,600bph new generation movement supports hacking and hand-winding apart from automatic winding by a turning rotor; visible through the case-back window. It is from a watch company manufacturing mechanical movements in-house, crafted with very high precision to qualify stringent QC tests. As a matter of fact, it applies for the entire watch.
The Orient Classic watches are stunning to look at. The overall architecture is much closer to the roots than olde worlde fashion watches, sometimes selling at double (or triple, or…) price points. Their seemingly simple designs are laid with magnificent details and it's tough to decide which one takes the cake – the motor, the glass, the materials or the details. Or, would it be the case as a whole, which makes these watches stand out to a man with good tastes?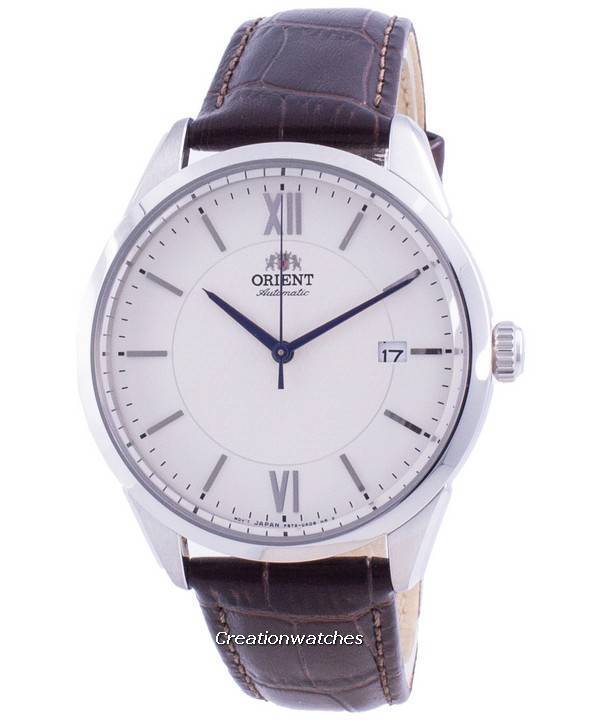 Craftsmanship of the Orient Classic watches ensures their long-lasting reliability and will last many years with a little care from time to time, making each one an ideal heirloom. All are made to last at least a few generations.
Orient tried a few upgrades on the Bambino second generation, with the automatic, in-house Orient Cal. F6724 movement implied as the first one. The outcome was above entry-level mechanical timepieces, with leaf, sword and slightly-skeletonized styled hands, complimenting the index markers.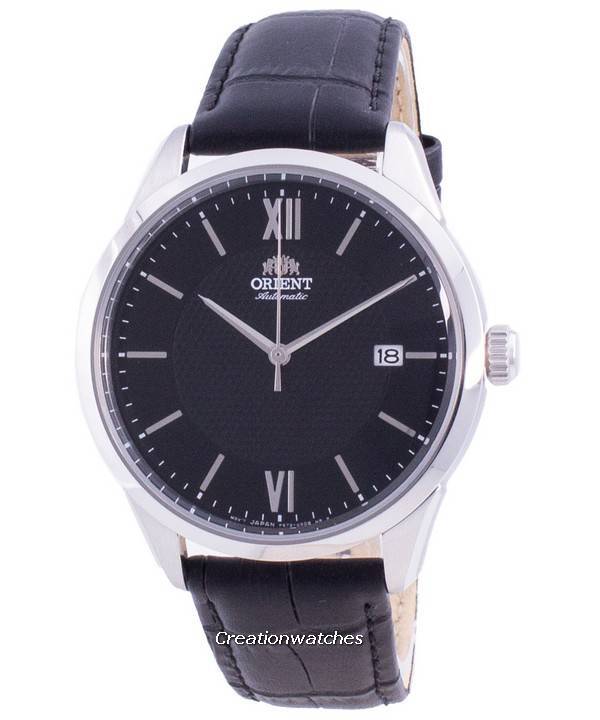 The watches feature both hand-winding and automatic winding and are Ideal for everyday use or special events; as you choose. They will work best if you wind yours same time, once every day. It will always store enough energy to drive a complex mechanism comprising the mainspring and the gear wheels. The transmission of the power from the first to the next through an escapement converting rotary motion to reciprocating motion, carried forward by the balance wheel oscillating back and forth to move the watch-hands. The balance wheel is one of the main components to maintain precision; others being its hairspring and train-wheels. This, roughly says, how you finally get the hands moving.
The self-wound part will take care of itself as long as you are wearing it. There's a semi-circular rotor upon a ball bearing that rotates around the centre and winds the same mainspring as you would through the crown. The eccentric pin, due to gravity, turns on a pivot and the rotor swings. This turns the ratchet and that's roughly how the watch winds automatically.
Below are given links to the watches mentioned above. Click to see and buy: