Name your style and it is there!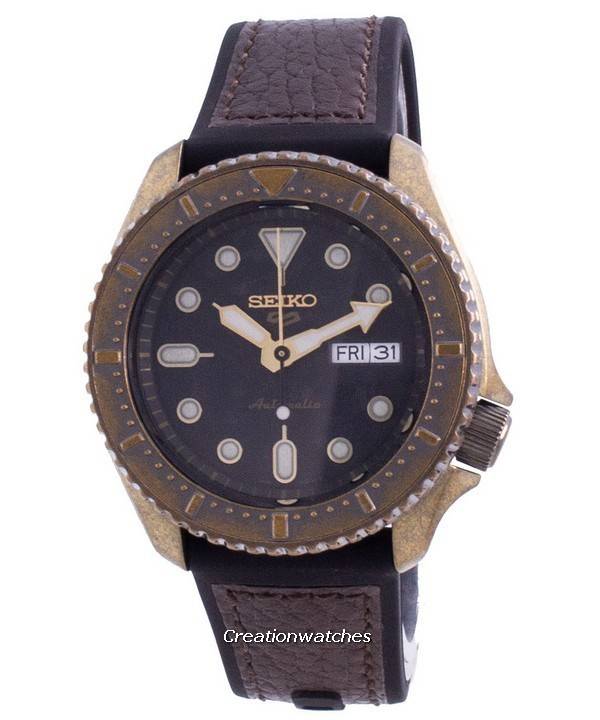 Every Seiko watch is always been created addressing specific sets of purposes and therefore, are built – upon and around – clearly defined principles; offering a much-clarified view to the buyers, who use that knowledge to find at least one of those to serve their every purpose. There's a watch for everything –or just that one thing – you love doing the most!
How they got their name
General trends say that nomenclature hints at the intended use of a product; or at least, it hints at what it is and all that things that make it. So in 1963, when the Seiko 5 line was introduced, they were geared towards a younger demographic looking for value, style, robustness, extended scope of use and things like that. Seiko 5 caught on these grounds in a BIG way!
Anybody will know, but still – the 5 traits present in these Seiko watches that brought it its name, are:
Diaflex (unbreakable mainspring).
Diashock (Seiko's shock resistant design, equivalent to the Swiss Incabloc).
Automatic winding.
Day/date indication.
Water resistance.
But then again, any good, sports watch will exhibit these traits with some other components under some other technical identities; what makes the Seiko 5 special?
The Seiko 5 applies those ideals that became the benchmarks! They don't just meet the criteria but oftentimes, exceed the official claims of performance. Such pieces are always agreeable to younger folks, especially, with a price that seem to be present only for the technicalities and not the aesthetics. That, however; is not true; tech and aesthetics take equal shares, they don't fight over credits either. For, it's a true alliance.
The beauty of the new Seiko 5 watches
These have been designed keeping purpose in mind; purpose with easy accessibility. They communicate with materials to strategize and appeal directly to anyone leading – or, willing to lead – a '60s youth lifestyle.
The return of the legendary Seiko 5 Sports line positions itself very well to a thirsty crowd much the same way as it did the first time. Riffed off Seiko's core designs, this Seiko 5 re-launch brings Sense, Specialist, Sports, Suits and the Street – 5 different lineups of which, you see one example each.
The modest and the flamboyant
The award for the most conservative design of the bunch goes to this Seiko 5 Sports Specialist Style Automatic and that's why, it looks so familiar. Its design language follows the grammar of that often-lauded gateway-watch; its idealized, self-referential design taken a step further!
Rest of the new Seiko 5 collection is not as conservative. You may start your color trip with this Seiko 5 Sports Style Automatic with the Pepsi-colored bezel; or pick the Seiko 5 Sports Suits Style if a solemn yet sporty look is what you desire.
We've mentioned here some of the new Seiko 5 men's watches in five different styles. Click on the links to see and buy them.