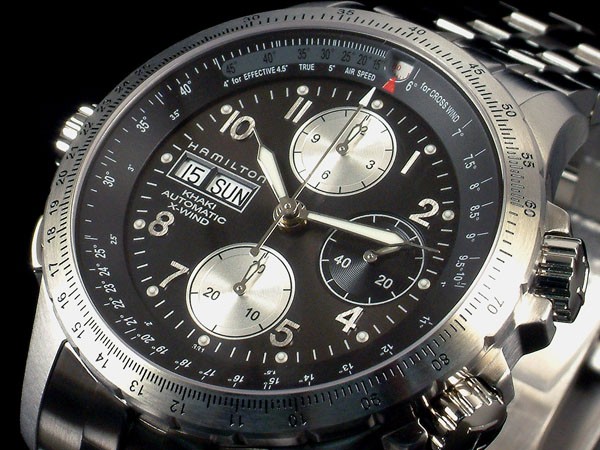 Q. Hi Gonzo!
I find your articles, answers and explanations to watch-queries very intriguing and wanted to write you someday. There wasn't much scope till now but finally!
I admit I'm still a newbie. My understanding about watches doesn't go beyond quartz, solar and mechanical; you throw me questions on calibres and other deep technicalities and you'll find me falling flat on the ground. Anyway, now I want to start afresh.
I still find it unclear when it comes to setting watches and their price points together. I'm unable to decide when it comes between choosing a watch with absolutely fabulous features and functions but running on battery-operated quartz and another with little less functions but running on a constant power source like solar, kinetic or mechanical. Besides, some say that my taste for watches is bit extravagant for my age, so please, please, please…find me my first non-digital watch within a grand. I also have Emporio Armani in mind besides other watches and IMHO, they are great-looking watches for their price with fairly high variations between shapes, colours and sizes.
A. Hello there!
There's an old-saying – 'if it's too good to be true, it probably is'. Either that; or you are the last of the innocents. So, I'll try to sound polite but cannot guarantee no mean-spirited jokes to follow.
I'm also in no mood to stir the shit-pot again on what all you must consider before throwing your money down; you'll find those posts here. Hesitate not to make sumptuous use of the 'search' button. It's given so that you may find your own way out.
That part done, here are three names for you to pick. These three relate to three different personalities and lifestyles. I'm sure you are aware of which one is yours. 'Nuff said.
Hamilton Khaki X-Wind Automatic Chronograph H77616333 Men's Watch: A bent towards history will make you love this Hamilton a bit more. The type is the one used in the first US postal service flight (Washington «=» New York). The flight chronograph and the drift-angle calculator are completely a pilot's thing and make interesting additions to a watch you can use on a daily basis. Detailing on metal overlays complements the watch with a distinctive style. With 60 hours of reserve, you don't have to bother much about it running out of power.
Casio G-Shock Atomic MTG-S1000D-1AJF Men's Watch: Crafted in Casio's Yamagata factory. This is where Casio builds its select premium styles entirely in-house, including the materials and components. It has a rugged, performance chronograph; an extraordinary mechanical integrity and a precision that's never to flinch.
Tissot T Touch Expert Titanium T013.420.44.202.00 Compass Watch: The outbound urban will find the Tissot T-Touch Expert Titanium a high-precision instrument offering 15 separate functions, all touch-activated. by a touch on the screen. It's technology at your fingertips, for both the professional and the extreme enthusiasts.
Watch(es) mentioned in this post are listed below. Click to see details and buy them:
i.https://www.creationwatches.com/products/hamilton-watches-250/hamilton-khaki-x-wind-automatic-chronograph-h77616333-mens-watch-2331.html
ii. https://www.creationwatches.com/products/casio-g-shock-57/casio-g-shock-atomic-mtg-s1000d-1ajf-mens-watch-4681.html
iii. https://www.creationwatches.com/products/tissot-t-touch-183/tissot-t-touch-expert-titanium-t013-420-44-202-00-compass-watch-2073.html