A prime, distinguishing point
While most others lean heavily into street-wear and other kinds of stylistic hedonism, SevenFriday is a new, Swiss watch brand that emphasizes – in a rather straight-faced manner – upon unconventional designs, high-end technology and precision. They are not a brand that does things only in terms of aggressive marketing or attempts to gain leverage through social media. That's enough for a brand – as polarizing as they can be – to create a market and prepare to stay.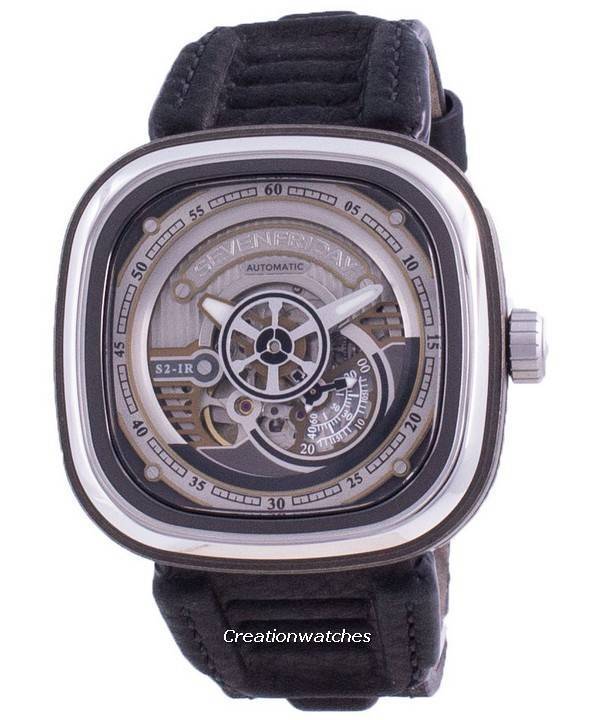 What sets SevenFriday apart?
As you might have guessed by now, SevenFriday has many points to be discussed about. Not that they are starkly different from another expensive model from another brand; these points, however, embrace a particular niche of the horological world – Industrial!  They are industrial themed, to be simple.
The Zurich-based brand has introduced some of the most iconic watches till now to the horological universe; including Limited Edition pieces to scroll-hour timekeeping formats. They're unconventional; these overall industrial-themed watches.
The SevenFriday USP
A brand new perspective for very unusual, designer watches priced below $2,500 that spices up the segment of low-to-mid range watches.
A much wider range of design elements and aesthetic features, previously found only among very high-end, luxury watches.
The fun part
How does one tell the time with a SevenFriday watch? To figure that out, we move onto the dial.
The multi-level interfaces – as SevenFriday likes to call them – seem complex at first but as you look closer, you'll find them nothing more than simple, time-only displays. The only difference is – they involve a great deal of 3D, which makes it critical to view the SevenFriday watches from a proper 'haute horology' context with adequate amounts of fun, boldness and industrial-inspirations to gel into an urban lifestyle.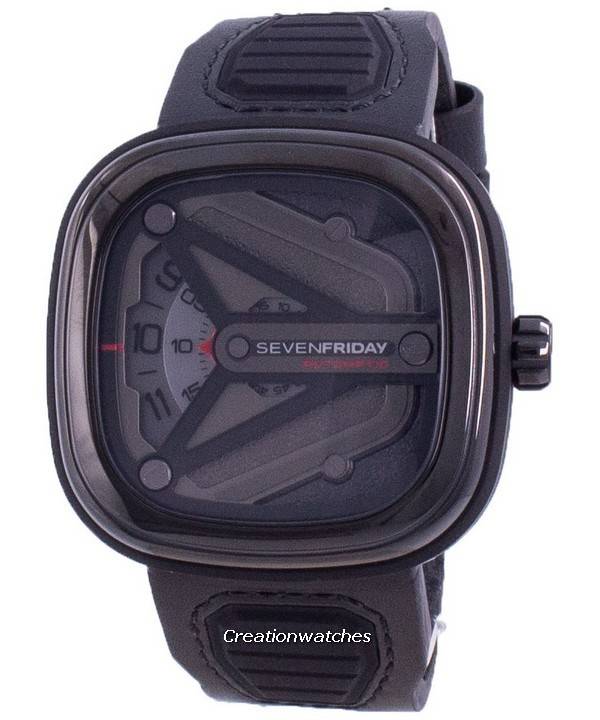 NFC-enabled: What does that mean?
This is a much-needed security measure. NFC translates to Near Field Compatibility technology; a chip that works through the SevenFriday app. It prevents the emergence of replica/fake SevenFriday watches by helping a user to authenticate a watch. It is a measure that will also help with your after-sales services later on.
Final words
This very contemporary watch brand creates a solid impression not just on the modern watch collectors but also upon seasoned collectors who would give their front two teeth for anything that exceeds the norm. And that's what SevenFriday watches are: Masculine and futuristic, modern creations that are environmentally responsible. Here, we have brought to you the SevenFriday S-Series, the P-Series and the M-series – fantastic timepieces that go extremely high; even in terms of value proposition!
For now, enjoy the visual impacts. We'll soon return with details about what each of the 'series' signify.
We've covered here some of the most prominent SevenFriday watches. Click on the links to see and buy them.