Horological tinkerers aside, even knobs had it defended; such is its entertaining absurdity!
Phasing-in, slowly
The moon phase complication has attracted many a debate over the years. Despite appearing out of place on a limited number of models, its historical and aesthetic appeal overrules its functional aspects. A complication that's oddly appealing; to some, there's the Moon Phase and then there's everything else.
The moon phase has an enormous number of variations and not all of them are good. It is a rotating disc alright that illustrates the illuminated portion of the moon as we see it from the Earth, but not all go according to the 29.53 days cycle. The standard 59-toothed moon phase discs – expect them to be off by a day every couple of years; or, versions that would fluctuate by a day once every 100 years or more. For the most accurate ones – especially if you like them combined with other astronomical complications – even several king's ransoms taken together would seem a trifle; good examples are the Moonstruck (Ulysse Nardin) and the Terraluna (Lange & Söhne).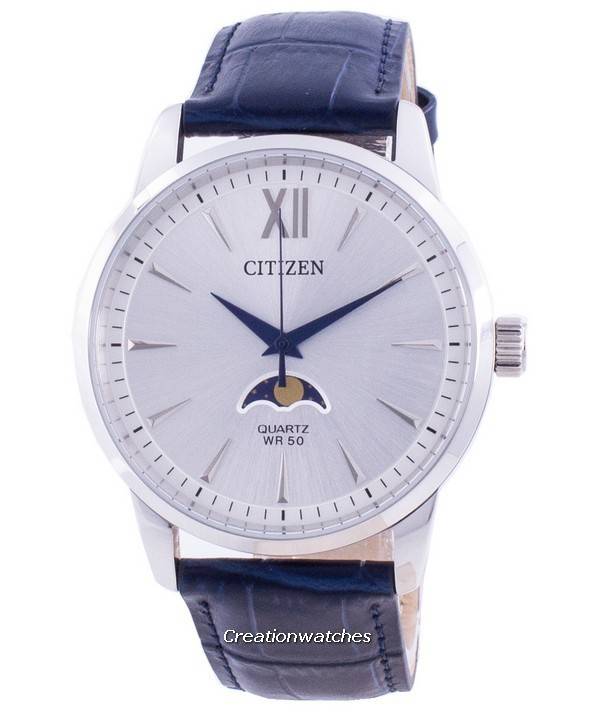 At the middle-phase
Decent, laudable moon phase watches are not a rarity, though. With time, you'll slowly uncover a veritable minefield of opportunities to spend and get back equal – if not more – value for money, which you'll certainly not regret buying even after you learn more about watches. A rather lengthy process; it can be cut short with the following five choices.
Zeppelin Series LZ 129 Hindenburg

: Impressive due to its flawless execution, its complications include a day of the week, date; week of the year (a rarity) and most importantly – the moon phase. It has an excellent fit and finish that compares to higher-end Swiss watches and definitely better than the entry-level pieces. Its domed crystal enhances further the surprising amount of depth of the dial.
Casio Youth Moon Phase: An all new ana/digi watch you can include into your fishing gear, it is equipped with Fishing Timer and Moon Data (with Moon age indicator) and comes in a black colorway. It has a 10 year battery life, dual time, an alarm and a stopwatch. There's also a fishing mode that can be activated to find out the time most appropriate to go fishing.
Citizen Moonphase: A stylishly masculine watch, it adds a dashing and suave impression to any attire by combining good looks with a great amount of sturdiness and usability. It is a perfect wear for the office and a timepiece for every grand occasion. Its prime forte is an uncomplicated, clean look that makes the most poetic of watch complications highly visible even at a quick glance!

Fossil The Minimalist FS5572 Moon Phase

: Functional and very impressive and comes for a rock-bottom price, the Fossil Minimalist Moon Phase watch fuses contemporary style with simple functionalities and becomes a must-have for modern wardrobes of young office goers and business owners. There's no guesswork about it; all that it does is held open to your eyes! Just a quick glance and you can read it all!
Zeppelin Series Luna Moon Phase: This women's moon phase watch takes on a more traditional approach with its classic design and the visually striking, striated dial, enhancing the moon phase window further. The aesthetics are sharp and neat and delivers an impression of the beautiful night sky through the Swarovski crystals set on the hour markers. The date is displayed on the sub-dial, which is much more aesthetically pleasing than a small, dial cutout.
Do you need the moon phase?
Whether it's just your interest to it or you need it professionally, a moon-phase complication is a pretty add on that sets your watch apart from the rest. For professional use, though; go for a digital or an anadigi; to complement your evening suit, there's quite nothing like a fully analog, moon phase watch.
Leave a reply stating your thoughts about the Moon Phase. We'd love to hear!