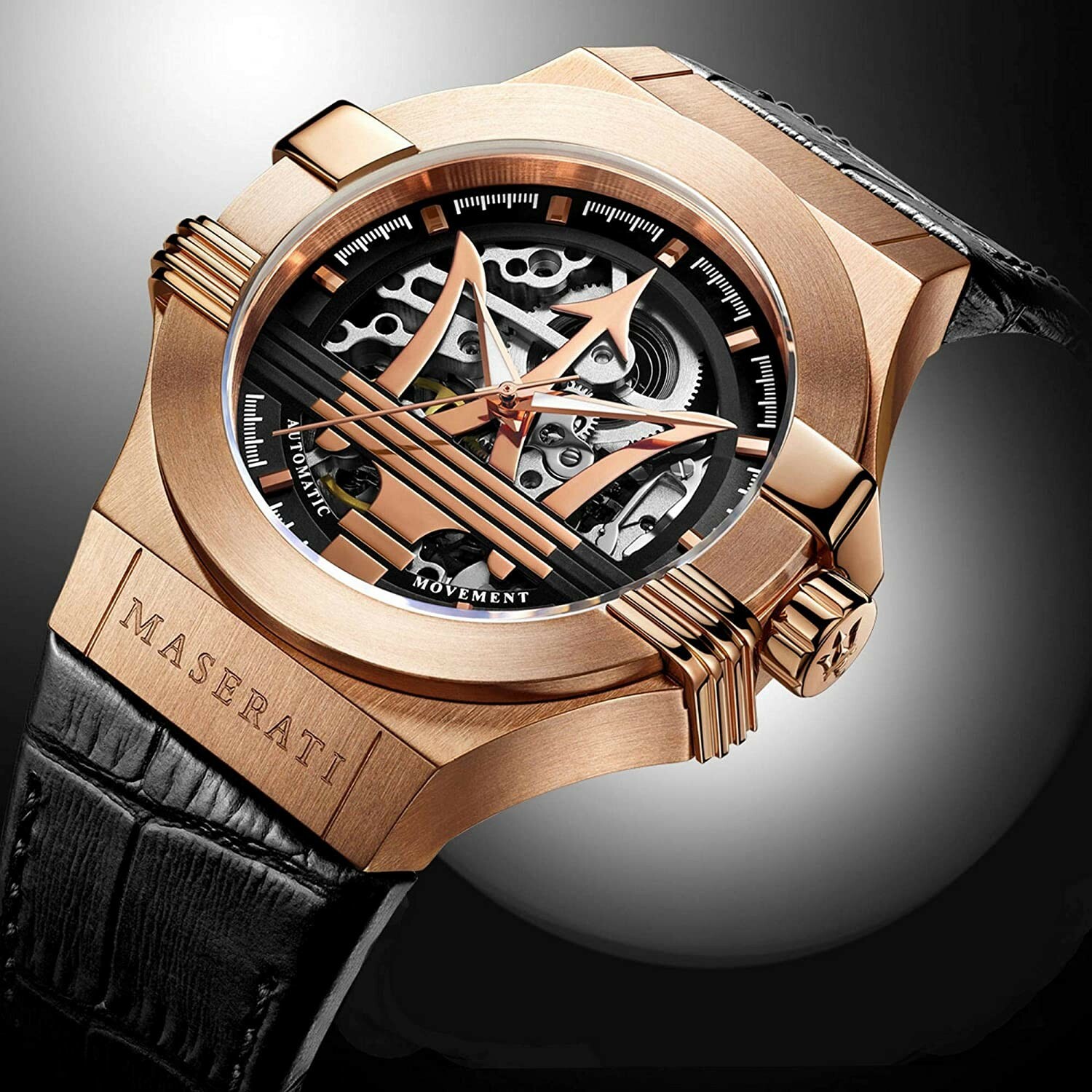 Objectives pursued by automakers endorsing certain brands or even releasing watches under their own brand are very different and unique to each.
Their only common interest, however; is – and had always been – brand advertising.
For the love of machines
A watch lover would most certainly have an itch for automobiles somewhere dug deep under his/her hide; that's for sure!  Read through them all; whether an elitist snob or someone who considers everything in this world to be great and wonderful – either way – they find it pretty entertaining and many times,contradict the philosophy between the years of collaborations between a watch and a car brand knowingly, or unknowingly. Jaeger-LeCoultre teamed up with Aston Martin or Breitling with Bentley were no whimsical prank by multi-millionaires heading those corporations; they were much thought-out steps taken to elevate brand value for either party.
Who's got the most count?
Ferrari, of course! They got it going with almost everyone, it seems.
If Ferrari is there, could Maserati and Lamborghini be far off? These two are the most popular among Italian auto brands among the masses after Ferrari; Bugatti, Alfa Romeo or Pagani are heartthrobs to a comparatively fewer percentage.
Getting to the connection
Supercar Blondie might have explained better, however; either way, it shows that both watches and cars are about human emotions. Yes, motorcycles and modern weaponry too (at least, technically); but then again, they're not for everyone. They are different kind of mechanical objects, to be focused almost exclusively on the object itself – their designs, functions and aesthetics are hard to be put into a watch (tire-bezels or trigger-shaped chrono-pushers do not count). But, as mechanically amazing as they are and so achingly beautiful, the true comparison would be that with a true, luxury watch modeled after a true sports-luxury car!
Both carry the human aspects for which they are treasured. Not just about the way a car or a watch responds to your hands but also who designed the items, who built it or maybe even its previous owner!
Or, who owns (or have owned) the same? It opens the doors to a whole new world of other like-minded people, who are as savvy about the BaselWorld as about the Geneva Motor Show. Now, there's another connection that popped up!
Is it passion or investment?
That's more like asking if watchmaking is an art or science. A watch can be called scientific art, so putting it the other way round; watchmaking can be termed as an artistic science, just like car-building or weapon-designing.
Weapon building an art? Definitely so! Maybe it's time you need to have a look at the Kimber 1911. Or, at the products that resulted from the Korth-Nighthawk Custom collaboration. I insist you do; experience fine craftsmanship in every aspect of creations by mankind, how much ever lethal it might be. Cars can be lethal, too.
Let's not digress. For watches, cars and guns are three different territories with volatile borders and one flow into another before you could take notice. Let's stick to the first two for the time being.
Fact remains: Watch and car enthusiasts share a similar path when it comes to the evolution of their preferences. As children – before possessing the means to buy an object of desire – they typically developed great enthusiasms and thereby, appreciation for their object of desires and thereafter, owning contentment items i.e. relatively affordable version(s) of their dreams. Those first items are cherished and often preserved indefinitely. Their quest for the achievement item or items (more expensive, rare or both); however, stays put. There is a special satisfaction that stays associated with owning those. Till this part, it's investment.
The certain degree of frustration (or hopelessness) that often sets in the due time is when you start getting too imaginative. You start asking – "Why must a car or a watch be the way it is?"
That's when passion sets in. Your emotions drive it further!
Auto-endorsed watches: A bit from both the worlds
Contrary to the popular belief, some of the watches displaying name/insignia of a luxury sports automobile brand or the other turn out to be excellent pieces rather than being just a cheap thing trying to gain leverage out of someone else's goodwill
The auto-endorsement could either be generic or specific.
The Tissot T-Sport V8, for example, receives a generic signature while the Tissot Alpine On Board Special Edition Automatic is specific about which automobile it targets. The V8 is inspired by the racing cars from the '60s; the tachymeter bezels are dashboard-inspired and the slickness is a clone of the ergonomics of that era. Alpine, on the other hand, embraces the comeback of the Alpine motors and celebrates the launch of the Alpine A110.
It's about the involvement. How or by what means and to what extent is your watch involved with the car. That sets its nobility; doesn't matter if it is a low-cost watch or something worth several hundred dollars; a luxury, limited edition model or a go-to.
We, however, didn't discuss auto-endorsed watches that are not for sale at all! Like Bugatti; the Parmigiani Fleurier/Bugatti watces, is a part of the package when you buy a car by Bugatti; a Veyron or a Chiron. that's a story for another day.
For now, we have assembled a collection bearing the emblems of well-known car manufacturers. Surprisingly, they are not beyond reach.
Casio Edifice Scuderia AlphaTauri: Scuderia AlphaTauri (Scuderia is Italian for stable, a horse-house) is an Italian Formula One racing team and F1 constructor competing as Scuderia AlphaTauri Honda and is the other F1 constructor than Red Bull Racing owned by Red Bull, the Austrian beverage company. The Scuderia AlphaTauri collaboration series incorporates the same kind of 6K carbon fiber used in Formula 1 race cars and are constructed to withstand the stresses of racing. The limited-edition models feature the team's colors and logo made with fluorescent colors.
Ferrari Scuderia Speedracer Chronographs: The Speedracer collection offers sleek and stylish choices designed for the Scuderia Ferrari fan. It incorporates the classic and contemporary elements of the racing world from the '70s and theme from the Ferrari 575M Maranello. Features 1/10 seconds chronograph and a large choice of dial and strap colors.
Ferrari Scuderia Forza: Capturing the true racing spirit of Scuderia Ferrari, Forza or the 2007 Ferrari 430 Srunning at the Forza Motorsports (all main series titles), their aerodynamic, inspired details are perfect for the true Scuderia Ferrari fan
Ferrari Scuderia Pilota Evo Chronograph: The Pilota Evo is a collection that features the original design and functionality of the cockpit in a race car; now further enhanced and refined for its sophisticated character and unique, sporty style. Apart from the colors, there are knurl-textured aluminum pushers that add to the standout character of these timepieces and so does the rubber bracelets reinforced with steel mesh cores.
Maserati: Epoca, Legend, Traguardo,Circuito and Competizione, each one reflects the luxury and persormance of the Maserati cars.
Keep dropping in to leave your replies below. State which of these watches  you'd like to go for the most and also, for what?