For Those Who Don't Know Yet!
SMH, the group which Tissot SA belonged to become the Swatch Group in 1998, in the hands of Ernst Thomke, Elmar Mock and Jacques Müller. Super-luxury brands like Breguet and Omega are also owned by Swatch.
You Buy it Because…
There are many brands to choose from. You may choose to take the tough path, but a safe and sure investment is necessary. Swatch gives you that perfect fashion accessory. Some do go the way of platinum – they do so in their own fun, fashion ways – but those in plastic, silicone and stainless steel have also come up as status symbols.
A Mid-Retro Symbolism
That's too say, Swatch continues from 1983 until present and will probably, into future; their inexpensive quartz watches with Japanese expertise behind outran quite many traditional Swiss watch brands in terms of affordability and popularity. Swatch combines colorful cases with bands/straps and puts some eye-catching faces and creates functional, fashionable watches.
Right From The Start
When Switzerland-based Swatch Group was founded, the company wanted to create ever-changing arrays of new models in different, varied forms. The trendy collectible labeling suits them perfectly well.
Consumers; however, sometimes face restrictions upon specific models not for sale to certain geographic areas. This you can avoid looking into the right places. Encouraged consumers are worldwide and to snap up models not sold where you live or frequent, this one could be the very best you'll get to get for a long time.
A Safe Bet For Women
Women, mostly, buy watches just like they would buy any other fashion accessory; an impulse purchase or, to match some particular outfit. New and unusual Swatch models help you show off a brilliant display of colors at most affordable ways and the best part of it is – You don't need to worry at all about their quality! You may choose to read some more about it here.
That goes without saying for a company that also owns brands like Tissot and Hamilton.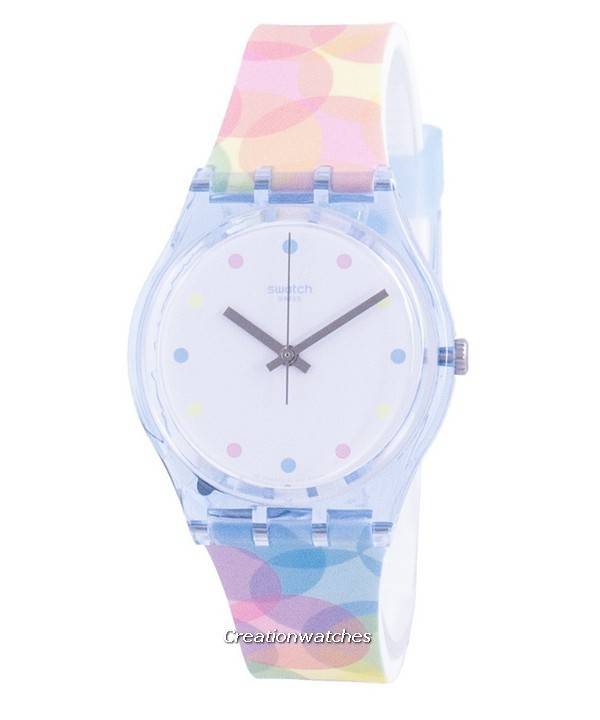 More Watches For More Segments
Swatch caters to buyers who seek extraordinary, decorative pieces when price is a fairly important consideration. It's painful to get in a buying mood and find it being thwarted by unrealistic price tags. Swatch's partnership with Tiffany jewelry brings a greater exposure for the customers; they experience beyond simply purchasing a wristwatch.
Some Worthwhile, Affordable Swatches
Here's an array of some of the most inexpensive yet so stunning Swatch Originals; Irony, Skin, Bordujas – even a quartz watch that looks like an automatic mechanical at first glance! Take a walk through the Tropical Garden to unfurl the  Mystery Life sometimes throw at you! It works as a Multi-boost to your entire spirit!
BELOW ARE GIVEN LINKS TO THE WATCHES DISCUSSED ABOVE. CLICK TO SEE AND BUY THEM: