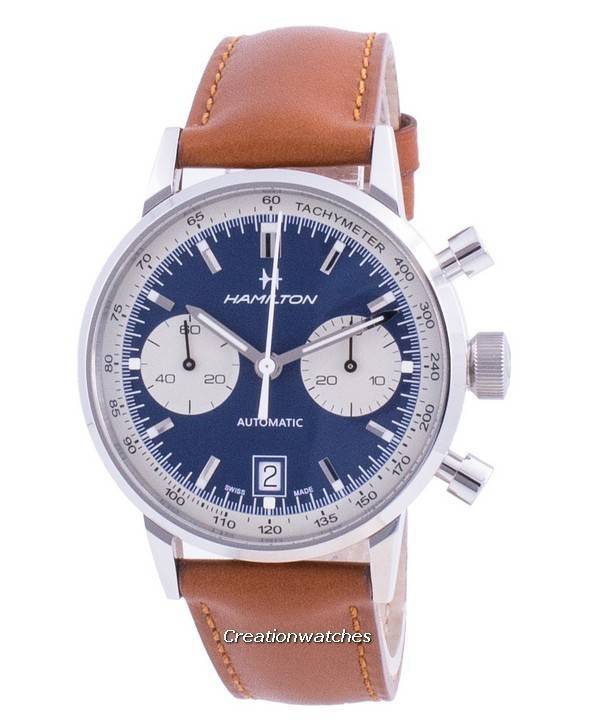 Back to where we parted
Three days back, we spoke about the movements that find way into the Hamilton watches (here, have a quick look at our earlier discussion to catch up); now, it's time we focus upon the other aspects of the Hamilton watches that the world thinks to be their bests! We start with some of the most popular line-ups from Hamilton.
Hamilton models that stand above the rest
Khaki: Quite contrary to what a lot of people think, the Khaki is not a single model. It is a collection that embraces watches built for every walk of life! From the Scuba to the Frogman; Pilot to X-Wind and the Field to the King and the Navy, they all base heavily upon the adventure theme; are retro-modern in their designs and of course, appropriately sized to facilitate outdoor activities to the fullest. They are bold and sometimes, even quirky to look at with their technical appearance laced with classic and vintage styles.
Recommended: Khaki King Automatic, Khaki Navy Scuba Automatic, BelowZero, Khaki Officer, Khaki X-Wind Automatic Chronograph, Khaki Aviation Pilot Pioneer Chronograph, Khaki Field Automatic, Khaki Navy Frogman Automatic and Navy Pioneer Automatic.
American Classic: This is where non-military/adventure vintage re-releases are at! These retro-inspired, formally inclined models (not counting the Pan Europ based on the early '70s racing themes) that take in everything from funky to serious; often leading to daring designs. But stay rest assured; whichever you might choose from them is going to be a well-executed, 60s/70s-styled dress watch. They are practical for everyday use; offering a compelling bang for your bucks.
Recommended: Boulton, Valiant, Thin-O-Matic, PAN-Europ, Railroad and Spirit of Liberty.
Jazzmaster: The core of this lineup is definitely constructed around the Auto and the Day Date Auto; however, a look at the variations is simply going to boggle your mind – in a pleasant way. No, they certainly do not vary infinitely in designs and configurations; neither can you say them myriad but certainly tasteful and divergent. The Maestro, Viewmatic and Thinline, along with their skeleton and open heart variants displaying Power Reserve, GMT, Regulator and Chronograph functions are the most sought after among a hundred and a fifty models in the entire lineup, some of them overlapping with the American Classic.
Recommended: American Classic Jazzmaster, Jazzmaster Viewmatic, Jazzmaster Automatic Chronograph, Jazzmaster Open Heart Automatic, Jazzmaster Skeleton Automatic, Jazzmaster Thinline and Jazzmaster Square.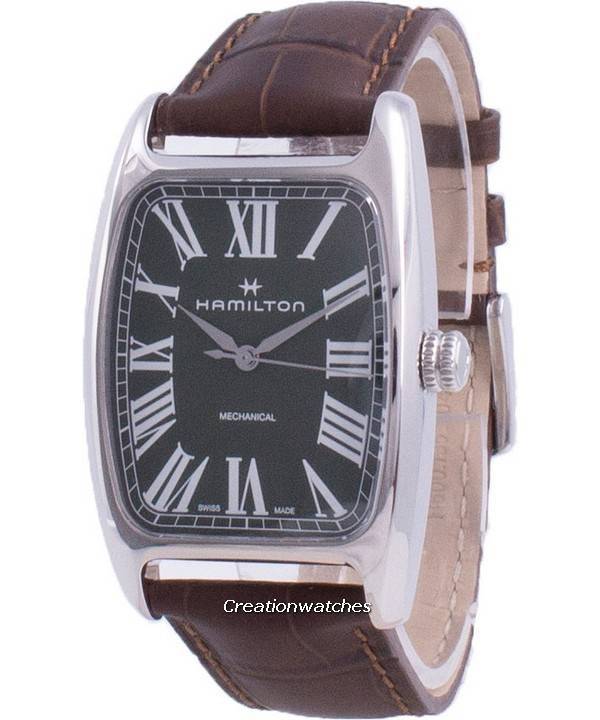 Intra-Matic: Overlapping the Jazzmaster and American Classic collections, the Intra-matic is a good example in classic designs mostly in monochrome. They never go out of style. The Intra-matic is for everyone who appreciates the classic American style. It's a compact and classic array of 3-handers and chronographs to choose from. The Thin-O-Matic is its thinnest version while Chrono-matic are the chronographs.
Recommended: American Classic Thin O Matic, Intra–Matic and Chrono-Matic; Chrono-Matic 50 Limited Edition.
Broadway: Focused, compact and consistent in its aesthetics, it's a wide, vertical line of modern Swiss watches across the Hamilton repertoire, with features and configurations from other Hamilton lines used in their making. Created for the effortlessly style-conscious, they represent sophisticated street styles fitting the modern metropolis. Contemporary, city-oriented colors and textures combine to create some of the most ideal day-to-evening timepieces. You get day-date, GMT and chronograph options in this collection.
Recommended: Day Date Auto, Day Date Auto Chrono, GMT | LIMITED EDITION.
Ventura: Quirky, distinctive and – up to quite a bit – iconic, the space age look (as imagined in 1957) of the Ventura continues to emphasize upon the tech factor as famed industrial designer Richard Arbib imagined it to be. They are forward-looking watches, boosted by star power. Elvis Presley wore one to the set and the triangular case never faded out of fame.
Recommended: XXL Auto, POGGYTHEMAN, Elvis80 and Open Heart Auto.
To the tough part
Tough, for evolution never ends for Hamilton! They have reached milestones only to set one further. Hamilton has a history of perseverance in problem-solving, which continues to inspire the innovations at Hamilton.
As we journey forward to our next and last installment of the series, we will narrate the technical aspects of every category, so that you may choose yourself the watch that you think to be the best.
Here is an interesting article that tells about Hamilton's origins and their involvement with the Hollywood, which might help you a great deal to decide which Hamilton mechanical watch might qualify as the 'best'. Whether you could (or couldn't), hesitate not to let us know about it.