Colors speak about your personality and preferences. But dial colors? Does it apply to the watches too? Anyone who cares about their peer's perceptions about themselves has had this question popping up at least for once in his mind; among these, first impression nearly makes it for all!
Watch dial colors are crucial in situations where you wish to accomplish a good portrayal of yourself. It's not about holding high social or economic standards and though this might sound superficial, creating a good first impression also depends on what color dial you got upon. Also, of the rest of the watch! The watch being a key accessory along with a tiepin and a signet ring, it is the most apt form of jewelry to men.
The watch may either complete or destroy an otherwise well coordinated outfit. People don't show but they take watch – of the watch! Mostly to see whether it's a complement to the rest of your outfit or not; so the dial color sticking out awkwardly doesn't create too good an impression about anybody. It could be taken as anything between a plain lack of good taste to indecisiveness – so what do you want your dial color to tell about you?
The color of your choice should reflect your very mindset. Whether it is creative or elegant or elegantly creative; proactive and assertive or plain practical, the dial color says quite a bit. If not all! It is about subconscious perception that gets you fond of or makes you cringe.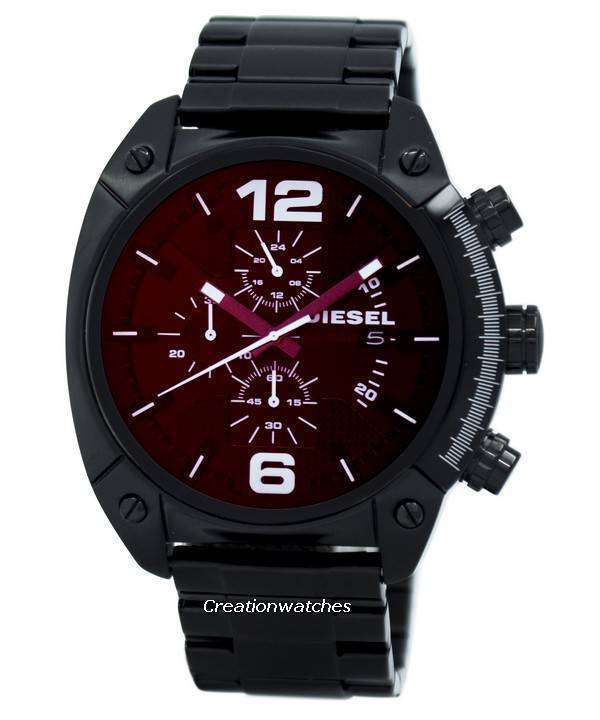 Red dials are for the bold and active. It is the choice for aggressive, proactive personas. It is unusual, energetic and passionate – else you can't sport red as your choice for dial color. You are concerned about reaching the goal, focused and not afraid to stand apart.
Orange dials immediately bring into mind the Seiko Monster; however, many other Seiko-s too sport this dial color including the Air-Diver. Orange dials are for the social personality, motivations and accomplishments that influence.
Yellow dialed watches are almost always structured well and sport a logical built as a norm. It is used vastly under situations that need you to be energetic. Dance floors, river beds, speeding tracks – yellow go everywhere! That defines whom the color suits more.
Green dials are a comparatively modern trend; a contemporary choice for the updated and creative. Green reflects security and comfort; stability in personal life.
Other colors like purple, teal and gold are also a part of the spectrum; however, it's blue, black and white that are the most common. Followed by gold and silver, there are also solid and multi-color dials backing up colored hands, sub-dials and other components on the dial creating the watch-face!
That's a huge chapter by itself and will need more time and space to hold a discussion.
Watch(es) mentioned in this post are listed below.  Click to see details and buy them: