A good thing about diver watches is you don't have to try hard to point one out. They look their part; robust and totally unpretentious. At most, they'll wear a dress appeal. Even if you are not actually putting them to work due to this, you'd still love to make them a part of your daily life. That inevitably brings us to the question: Which one is the best? Rather, who makes them best? In the affordable bracket, of course! We got two options here: Seiko and Citizen. NOTE: Casio G-Shocks are as good as any above average diver, so we keep them out of this.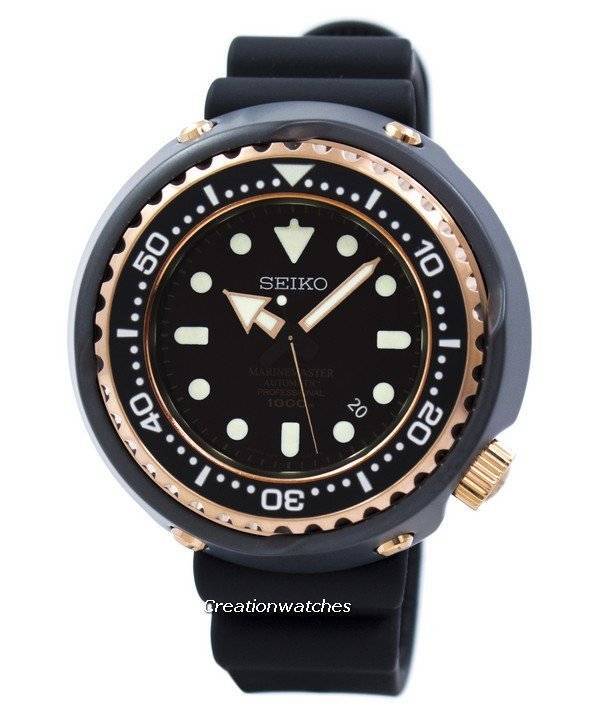 I hear most of you shouting – "SEIKO!" and I agree with them completely. Then I hear a large number of people calling out – "Citizen" and I do not differ with them either! Seiko's strong points easily start to overwhelm Citizen while the latter suddenly shows up with some extreme utility features the former lacks.
Really, the choice – just like always – is entirely yours. Dive watches are not about just seriousness; they got a fun side too! Their respective durability put to the test, some of Citizen's best-known, legitimate tool watches (the Promaster Diver) that seem like exceeding the kind actual, serious divers are expected. While the majority is unaware of its old-school mechanical models, they might be delighted at the Promaster Marine; a mechanical Diver range of watches that share common traits amidst different outlooks.
The engineering of high-quality dive watches are not limited to the Rolex Submariner or Blancpain Fifty-Fathoms. Superior construction and timekeeping and other functional features is where these Japanese brands are shining with their exemplary craftsmanship. Creating timepieces to be taken seriously at, Japan excels in this field – as history say – and has tasted this industry long back. The Seiko and Citizen debate; inevitably, are making them more popular as affordable dive watches fit for both an urban and an outdoor life. However, names apart, Seiko and Citizen are much different in many other ways that makes it difficult (to put it delicately) to decide what makes one brand better than the other.
Seiko's dive watch history goes back to 1965. A diver requested for a watch durable enough to withstand pressures beyond 300 meters under water. The world's first titanium-cased diver's watch was born a decade later, in 1975. The Professional Diver's 600 had a 10-beat high precision automatic movement beating inside. Its second incarnation ran on a quartz movement (world's first saturation diving watch) and in 1986, the 1000m depth diver appeared.
Their electronic wing also produced some of the most spectacular creations, including the first computerized diver's watch in the world. Widely used by adventurers worldwide; however, if years matter, Citizen stays six years ahead in the dive watch history.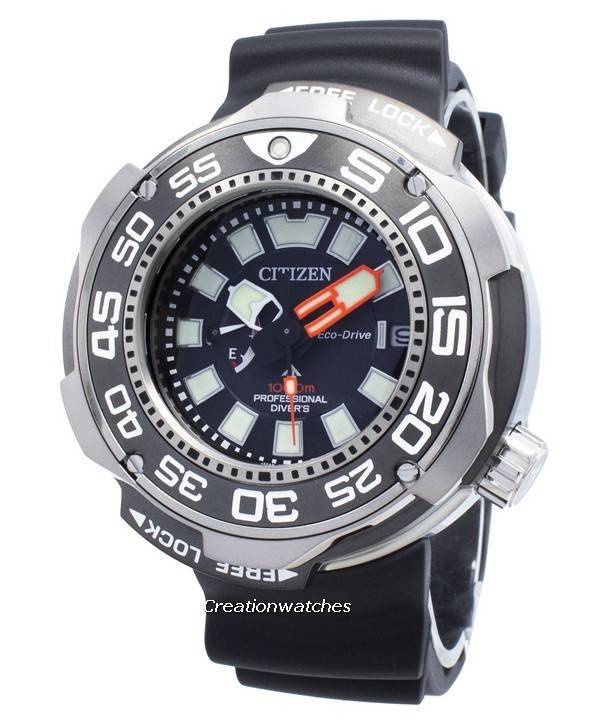 Parawater was by Citizen; the first waterproof watch, introduced in 1959. Around a hundred samples were submerged into the ocean by professionals researching about ocean currents and their feedbacks were taken seriously for the Crystons; the next release. Citizen's tests on pushing as deep as possible – achieved till 1300m; during the 1980s and 1990s – led to dive instruments like the 800m professional diver watches; they look apparently similar to the Seiko 1000m Tuna. That is from 1978. The Tuna, on the other hand, is from 1984.
The watches mentioned in this post are listed below.  Click to see details and buy them: