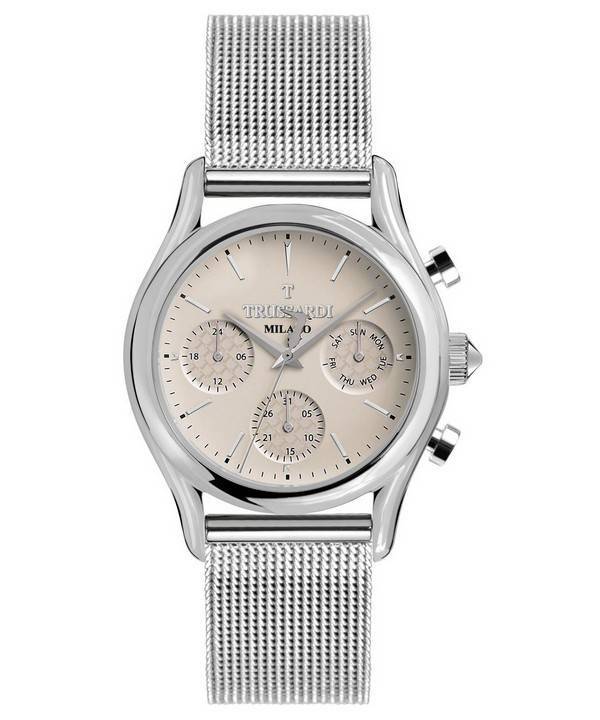 September 29, 2018

Watch Gonzo

0
Pre-talk
Gonzo recently lead us in the direction of a thorough research about some of life's horological staples. But given – "as laid back as we all are" – as he claims, in matters of horological learning and investigations ("We are, O Gonzo; you needn't graduate medical science or medicine to marry or whatever….),we could gather for only a part of Gonzo's highly inquisitive questions and let him do the rest. For the wealth of watch-talks he has amused (or humored, you decide) us with so far, this reward we bestowed upon him with much honor and toasts.  
G-Talk
Your quest for building a watch collection others shall envy is likely to contain many different movements and complications; functions, features, case shapes and materials. The 'fifth element' is the dials! This is what hooks you mostly, by its charm! This is what a casual watch wearer will fall for most of the times. But watches are beautiful in many subtle ways.
That brings to mind the Trussardi. It's not a very common name, unless in closed circles. It's your other watch that really rounds up well over certain occasions and weekends.
Trussardi are interesting. It's a 'handwear-to-wristwear' story. Pretty old-fashioned; if seen from the very recent perspectives Not that I'm particularly claiming to be an expert – just a modern wristwatch enthusiast – but there's an undeniable charm to all the Trussardis!
Not every Trussardi is pretty and lovely! Some are austere and are bit more reflective of a particular watch designing era. A broad collection of design standpoints brings a quite delightful array for the thoughtful. The T-Evolution, for an example! It has been given an Epson Y121E1 caliber Japanese quartz movement. Other quartz calibers used are also mostly Japanese, such as the MIYOTA 1L45 or again Epson-s, the Cal.VX9JE and Y121E3. You are free to surprise yourself with these quite-an-antithesis watches in many respects. There are other significant movements also used by Trussardi; some of them are mechanical automatics. Well, some are bit younger in the list of stalwarts, but they are indispensable powerhouses emerging out of the mid-tier watch industry. It was partly a necessity toward price controls.
Among the elegant, the 'slightly fussy will like' pieces, the power-reserve indication feature is fascinating! Gents of diverse tastes and tales, I think you might find Trussardi a surprising and enduringly interesting watch line to go for your next purchase. Don't over-think. Pick a style to keep your choice clean from being cluttered.
Rather than pursuing perfection, Trussardi self-expresses. And they do that very well; staying equally beautiful and legible and utilitarian. They offer a much different and stronger aesthetic stimulation through their quality offerings. Very much acceptable in terms of features, layouts and intrigue!
Watch(es) mentioned in this post are listed below.  Click to see details and buy them: