Once again, Citizen exceeds our expectations and brings some nice watches that shine bright and will do so for many years to come !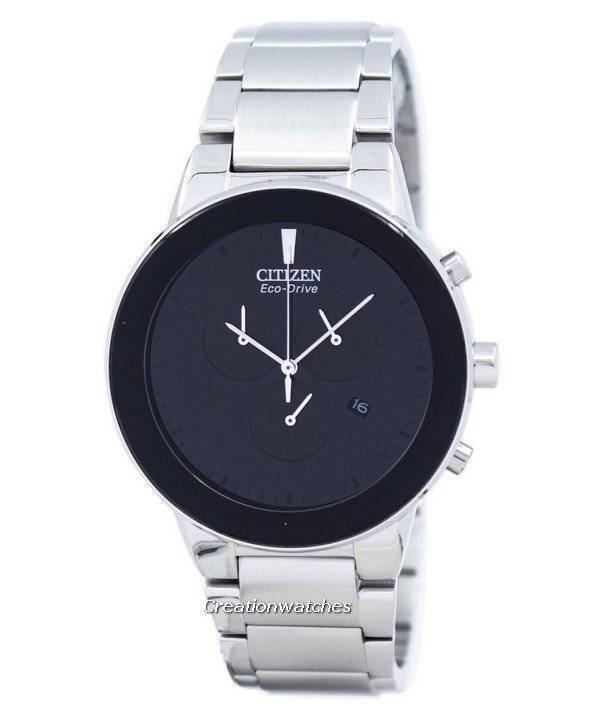 Logic claims axiom to be something that's self-evident, without needing any approval for its merits. Looks here do not matter, but its presence is surely an advantage. The Citizen Axiom Eco-Drive series gets into both domains to emerge as classic timepieces with sophisticated precision; its mechanics totally hassle free for as long as you want.
It's not the first time that sleek, streamlined designs sharpened the looks of the watch market; the Axiom does it only better. It's a refined, day-to-night fashion option that has set a whole new trend in formal clothing; its edge-to-edge glass being one of the reasons. An excellent alternative to expensive dress watches, the Citizen Axiom evolved from modern technology to become simple, reliable yet sophisticated timepieces with designs that fit multiple occasions – from corporate meetings to weddings and vacations.
Every watch in the Axiom series is about offering the basic functionality but advanced features, which keeps the designs very classy but at the same time – simple enough to be worn everywhere where seriousness is a factor. The Axiom sticks to the philosophy of 'less is more' with great significance; the uncluttered dials and strategic case constructions display they are not just inexpensive items to just tell you the time. They add a whole new dimension to your overall appearance.
This return to Citizen's Eco-Drive is another instance that provides us a chance to go eco-friendly, despite the high-end solar power mechanism; it blends rich details to classic design details that keep the typical gadget-like looks miles away. The Axiom thus gets an unlimited wearing potential; into elegant and luxurious settings as much as into a daily, regular, white-collar working life. They need no fumbling with multiple functions or complex mechanisms and hence, less troublesome for them who want their watches just to tell the time.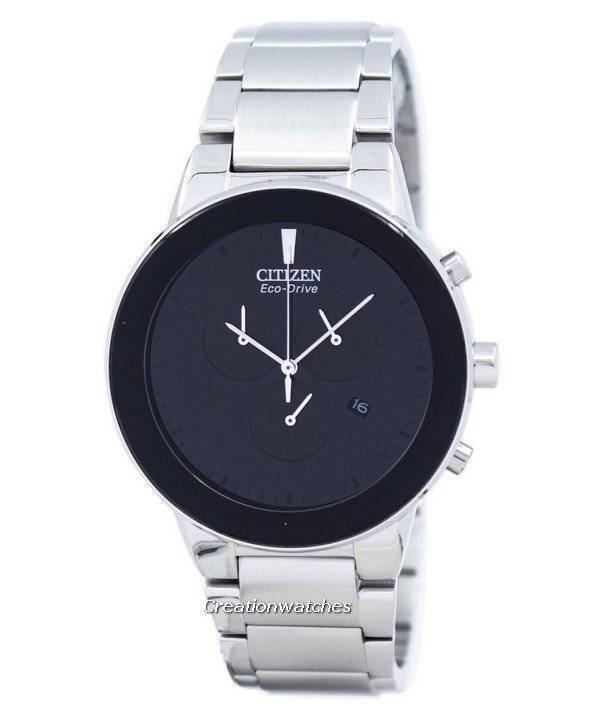 A few practical and likeable points about the Axiom watches are:
Classic styled, ultra modern watches that are comfortable as everyday wear.
Not just classic three-handers, the series features some basic chronograph models too.
They are environmentally friendly.
Each of the watches is water resistant up to 99 feet.
The innovative, Eco-Drive technology offers optimum precision and constant power production as long as there's light – both natural and artificial. Comes with overcharging prevention.
The ion-plating on the stainless steel cases are given increased durability against abrasion related damages.
Genuine leather is used for the bands other than steel.
Durable mineral crystal offers high amount of protection against physical shocks.
A clear display that's easy to read.
Watch(es) mentioned in this post are listed below.  Click to see details and buy them: