Some people prefer elegant simplicity to overstated style, and this has never been more evident than in the world of watches. At Creation Watches we stock a wide variety of different makes, models and designs, and if you are looking for a simple and stylish watch it's worth taking a look.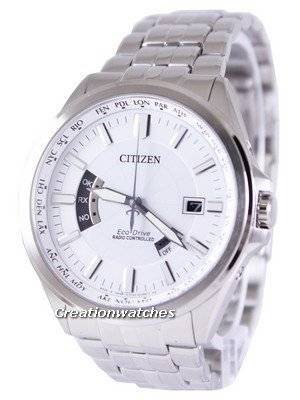 For men's watches you might like the Citizen Eco Global Radio Controlled CB0011-00E, a clever and innovative design from one of the best known names in the market. Understated in design and powered by the well-known Ecodrive system, this very neat watch is very popular and looks good in any situation, but one that brings a sense of elegant style in a classic package.
Such designs have been the mainstay of watchmakers for decades, and make up a great deal of the collections on offer. The designers know what the public want, which is why classically styled simple watches are very popular. The Seiko Kinetic SKA465P is a prime example, a simple and yet stylish watch that combines modern technology with classic looks. The black face is neatly laid out and functional, and the matching strap makes this an excellent choice for everyday wear.
In the range of women's watches we particularly like the very attractive Citizen Eco-Drive EO1041-03B EO1041-03, with its silver finish and Roman numeral dial. This watch would have looked the part 50 years ago, and will still do so 50 years in the future, so neat and classy is the design. Such simplicity adds to the versatility of the watch, meaning it can be worn in a wide variety o different settings and occasions.
Simplicity plays a part in the overall look of the Guess Crystal White Plastic U95198L1 Women's Watch, a pretty and functional design that also features some clever adornments. This one could be worn as a dress watch or for everyday use, and comes from a design house with a reputation for excellence. At less than $100 it is also a bargain.
Not everybody wants to wear a big, brash Rolex, and there are occasions when such showy watches may attract the wrong sort of attention. For functional, accurate timekeeping there are many different designs for both men and women, and you can pick and choose to match an outfit or occasion if desired. A watch is an item that will be treasured for life, so make your choice carefully.