April 7, 2020

Watch Gonzo

0
Expensive shoes, suits, street-jets – we all love to own!  It's the same with watches. Problem is: They are often not what we may call a practical choice. Appearing for a client meeting in a Maserati, wearing a Savile Row suit paired with John Lobb shoes and a Rolex might make everyone think that you don't need their business. Unless, of course, your client's name is Donald Trump or Bill gates; in that case, those will be a plus!
What about the rest, then? These are people who think quality is proportional to price and keep saving for years to buy one. There's one difference, though; unlike cars and suits, watches don't follow the same path. There are affordable ones exhibiting amazing quality and it's hard to believe that they cost peanuts compared to pieces the world usually goes gaga about! They range from Swiss to Japanese to Danish to American; are finely crafted and durably built but without further ado, let's have a look! These are arguably the best watches men and women may buy under $100.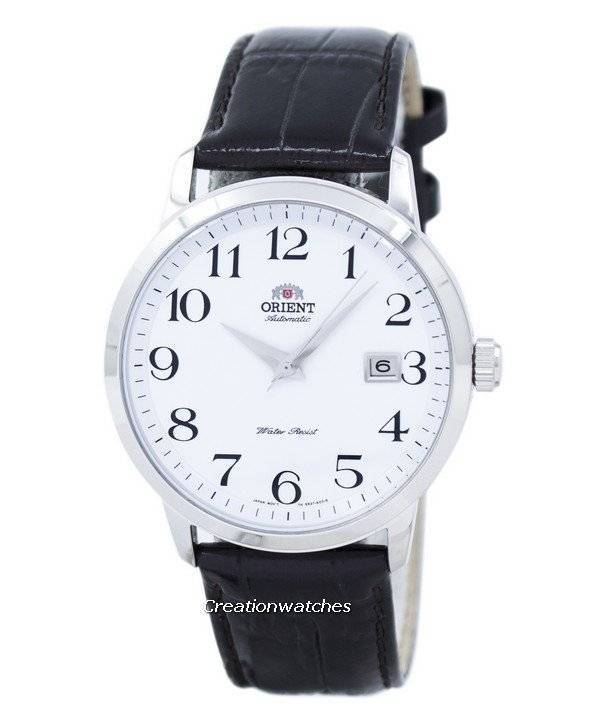 Invariably, you can't deny the presence of the legendary Seiko 5 in the list; followed by Orient, Citizen, Casio, Ratio, Skagen, Invicta, Swatch and finally, Timex, Fossil and Armani Exchange. Despite the last two being fashion watches, fact remains – they are from recognized fashion houses and are not going to disappoint you in the long run. Provided, you do not throw them into a warzone!
Mechanical, simple quartz or Solar; analog, digital or anadigi; minimalistic or multifunctional – just go ahead and take your pick! To ease your task of selection, we bring you one example of each type.
Seiko 5 Military: Built as per the true military style, the Seiko 5 military is a very purposeful timepiece with a clean and legible dial layout, with the markings broken into two concentric rings. The outer ring indicates minutes; hours are depicted by the inner one and a slot for the day-and-date at 3′o clock position. Everything about it is sized and spaced well; printed nicely to allow reading at a glance. Plus, it has got lume dots with bright, sustained glow to assist reading under low light conditions.
Orient Automatic Symphony: For them who are longing for a true reflection of heritage that's highly versatile and can be worn with just anything not too casual! It's a perfect combination of style and functionality that's affordable but doesn't look it even by a bit. Offers a great value for the money, the Orient Symphony is the watch to own for less and flaunt for big impressions.

Citizen Automatic NH8350-59L Men's Watch: An in-house built watch that qualifies as an all-rounder and posing as a tough competitor against the Seiko 5, even wealthy timepiece connoisseurs respect and shed their snobbish side upon confronting the Citizen automatic. Very much capable of drawing undivided attention even when amidst the expensive lots!
Casio Quartz Analog 100M Black Resin:  If not anything else, the Casio Black Resin can certainly be marked as a watch that's different! It's basic; got no frills, bells and whistles and perfect for the times when budget is a constraint but requirements are big! A great value stays attached with this classic diver-looks watch, its face, bi-directional rotating bezel and large indexes providing right-at-a-glance information.
Ratio Free Diver Professional 200M: A specialist timing instrument, ideal for both recreational and pro-level water sports. An unbelievably excellent quality for the meager price, it has stunned horology enthusiasts over all these years with its elegant understated quality.

Skagen Signatur: It looks simple and great at the same time; its high quality comes paired with a very stylish design. The blue dial looks blue if you look at it from the top and black from the other. If you are looking at it directly it is blue. If you tilt it any which way it looks more black. Consider it a dark blue because most of the time it will appear that color.
Invicta Automatic Pro Diver: For the times when you are apprehensive about taking your Rolex out and still want to wear something looking as good yet without the fear of damaging it accidentally. It ticks most of the boxes that makes for a great, great watch but don't expect the quality of a Rolex a decade or two down the line. Till then, enjoy the tough, ninja look!
Swatch Originals Black Rebel: Black at its best, this classic timekeeper is casually elegant and suits evening formal occasions perfectly. Built in solid, matte black plastic and black silicone, it is for the fashion-conscious averse to a lot of unnecessary fanfare.

Timex Expedition Global Shock World Time:  For the rebel, wild at heart! It performs well and keeps excellent time and very hard to beat at this price point. Well-made and tough; got all the necessary functions you might need on a trip and super smooth hardware. The resin construction is suitable for extreme environments survivalists often throw themselves into.
Fossil Grant Chronograph: A classic and versatile, top quality watch that you can wear to the office and also at the motorsport arena while maintaining the class throughout. The best part is: It delivers everything that you might expect out of an entry level Swiss!
Armani Exchange Chronograph: Just take it as a watch that tells and measures time accurately and also looks its part! A|X keeps its promise being a high-end fashion brand and makes it an excellent choice for them looking for something more within a tight budget. Take a long, hard look and you will be in for a surprise!
Follow the links provided below to have a closer look and decide on your purchase.
https://www.creationwatches.com/products/seiko-mens-208/seiko-5-military-snk803k2-ss4-automatic-brown-leather-strap-mens-watch-14732.html
https://www.creationwatches.com/products/orient-watches-252/orient-automatic-symphony-collection-er27008w-4639.html
https://www.creationwatches.com/products/citizen-automatic-198/citizen-automatic-nh8350-59l-mens-watch-11002.html
https://www.creationwatches.com/products/casio-watches-73/casio-quartz-analog-100m-black-resin-strap-mrw-200h-1bvdf-mrw200h-1bvdf-mens-watch-6765.html
https://www.creationwatches.com/products/ratio-watches-431/ratio-free-diver-professional-200m-sapphire-quartz-36jl140-mens-watch-13067.html
https://www.creationwatches.com/products/skagen-watches-361/skagen-signatur-quartz-skw6355-mens-watch-13143.html
https://www.creationwatches.com/products/invicta-watches-307/invicta-automatic-pro-diver-200m-black-dial-8926ob-mens-watch-7074.html
https://www.creationwatches.com/products/swatch-watches-365/swatch-originals-black-rebel-swiss-quartz-suob702-unisex-watch-7885.html
https://www.creationwatches.com/products/timex-watches-434/timex-expedition-global-shock-world-time-alarm-indiglo-digital-t49973-mens-watch-13541.html
https://www.creationwatches.com/products/fossil-watches-305/fossil-grant-chronograph-fs4735-mens-watch-6027.html