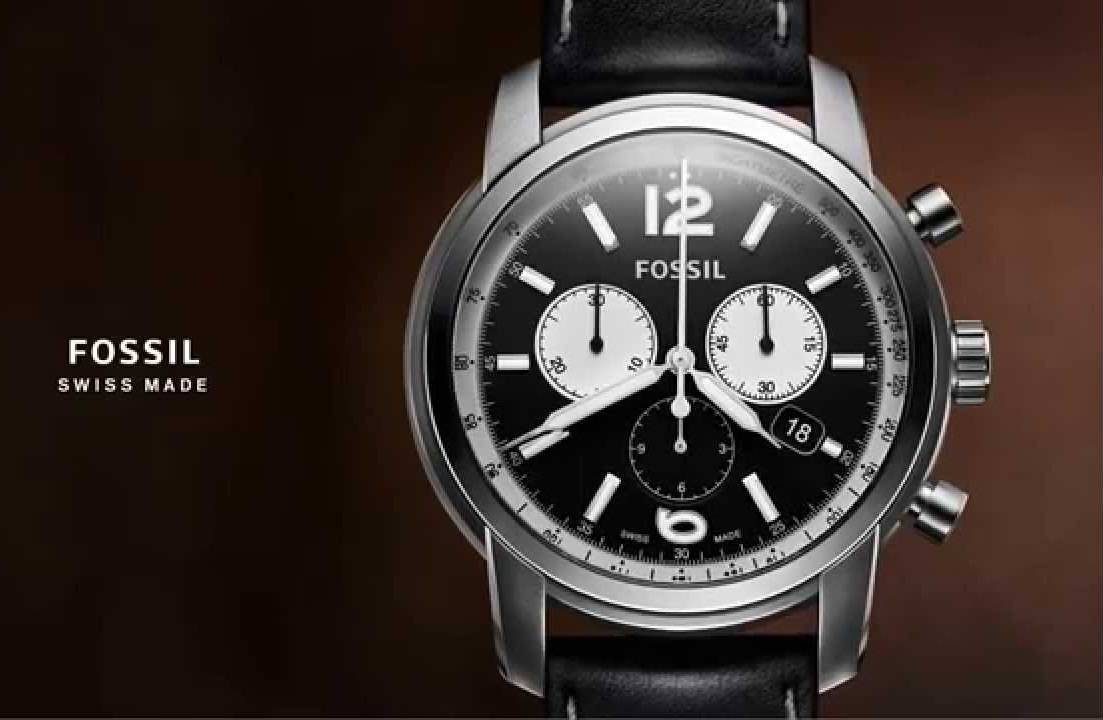 October 25, 2021

Watch Gonzo

0
Quick facts:
i. Manno, Ticino canton, Switzerland is a solely Italian speaking area near the Italian border. It is 210kms far from the Jura watchmaking region and a lesser-known name in the Swiss watchmaking industry. It is headquarter of STP (Swiss Technology Production); not a huge name but produces over 100,000 automatic movements every year. ii. Most people don't know about STP. They, however; know who owns them. The Fossil Group from Richardson, Texas (also stands as the fourth-biggest watch company in the world) is in possession of STP since 2012. It is primarily a movement assembly factory. Apart from STP, the Fossil Group also has a big building in Basel near the Baselworld fairgrounds which acts as its case-making, designing and prototyping facility.
Why Fossil went Swiss?
Martin Frey (MD, Fossil Group, Europe) realized that in Asia, Fossil was selling way lower (20% of the total market) than Swatch or Richemont despite the region's huge potential for larger sales. In the US, however; the scene was different. Fossil accomplished 50% of their total sales from the US markets. Frey's experience with his former employer helping brands market their products in Asia helped greatly and made Fossil take over 20% percent of the ownership of the luxury-watch brand Bovet Fleurier SA as a strategic move. Bovet, too, was trying to increase their presence and business there.
The reason behind is the Asian psychology, which abhors Asian-made watches below a certain price point and wants a Swiss-made label at the preferred price points. But that's not when the actual Swiss story started for Fossils.
Fossil's earlier Swiss-made story
In 2001, Fossil bought the Swiss brand Zodiac for $4.3 million after Zodiac went bankrupt. It is the same Zodiac; best known for their Sea Wolf divers'. Fossil now makes chunky, very masculine-looking quartz chronographs and automatic divers' under the Zodiac name and prices them between $700 and $1,000. Alongside, Fossil also bought three other three subcontracting companies based in Bienne and brought them under a single umbrella, Antima. These are: a. Montres Antima: Assembled watches for its own (now defunct) Antima brand and other brands. b. Meliga Habillement: Horloger into component sourcing. c. Synergies Horlogères: A company that designed and made prototypes. Next, Fossil went on to sign a licensing agreement with Burberry (British apparels and accessories brand) and in 2002, they launched Swiss-made Burberry watches along with a few non-Swiss models (now discontinued) and started selling 400,000 to 450,000 units every year till now!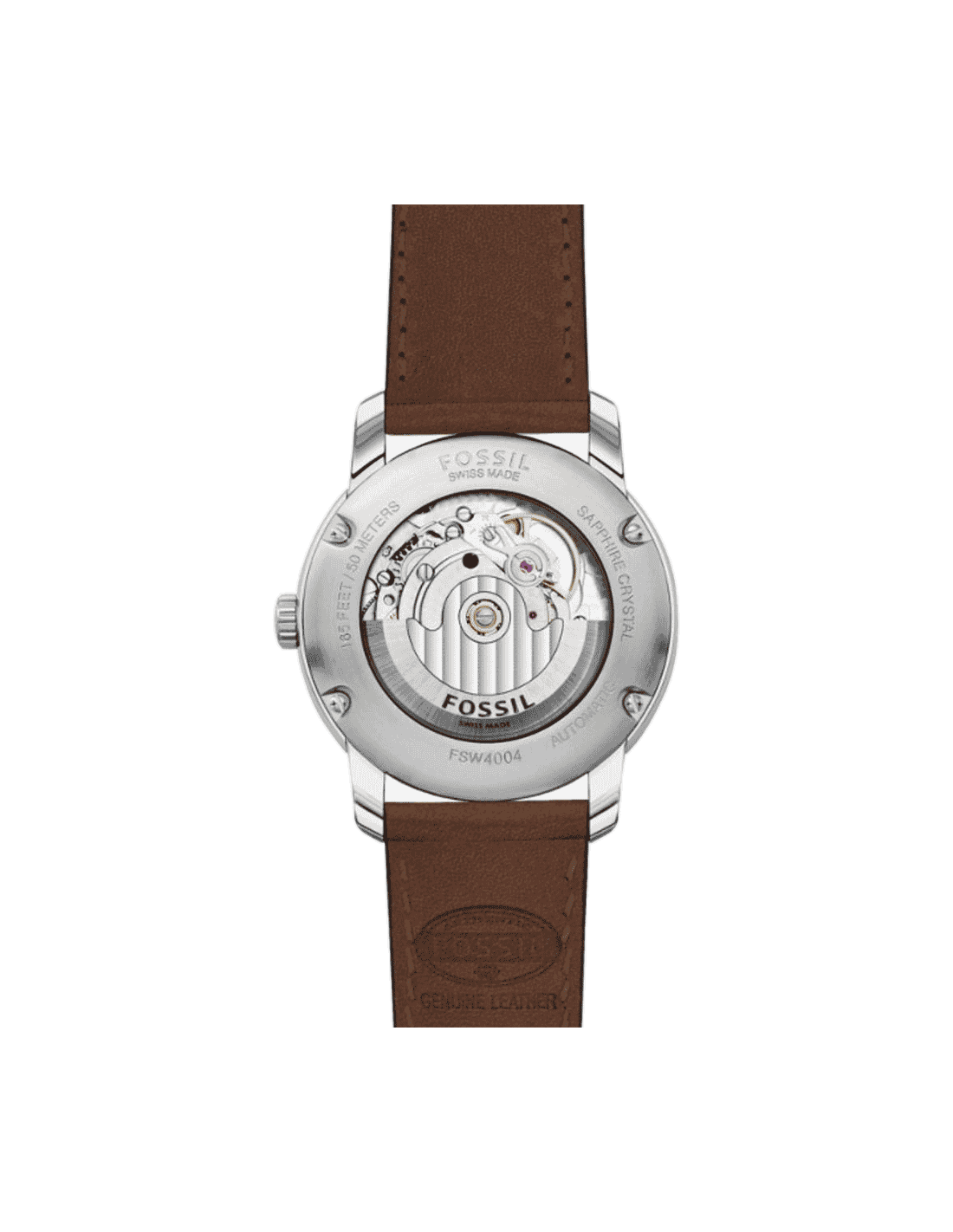 10 years after
Fossil's Swiss-made campaign started going into high-gear.as they took over the majority share from STP then just a six-year old establishment named Prime Watch Holding Production. Fossil avoided Swatch Group's intended cutback on movement supplies to third parties this way and used their acquisition to assemble movements with components sourced from outside. These suppliers are mostly mid-sized, independent companies in the Jura. STP is currently double of their former size with new assembly lines installed and three work shifts. Their production is up from just a few thousand movements to 100,000 for their three-handed, 11½-ligne and 46 hours power reserve automatic movement resembling the ETA 2824. It's called the STP1-11 going into three different Fossil brands – Fossil Swiss, Burberry and Zodiac.
Fossil and the Horo-Crazy crowd
As a business, the proudly American Fossil is currently a fantastic money-making corporate with their ability to make decent watches now further improved over the years, making it not that hard like before to take Fossil timepieces seriously. Those who still might not have decided about giving Fossil watches (not even the smart type) a spot on their respective wrists will be surprised with the Fossil Swiss Made watches.
How does the Swiss-made Fossil look like?
The Swiss Fossil collection thematically reminds of the Burberry Britain watches. No, not exactly from the style perspective; it's more about the way the company is creating them and how they want to go about it in future. However, if you think Fossil Swiss watches are going to hold in the wild, it won't be too long for you to be convinced about its toughness. No, certainly it isn't going to be like the G-Shock but definitely tougher than most dress watches at this price range.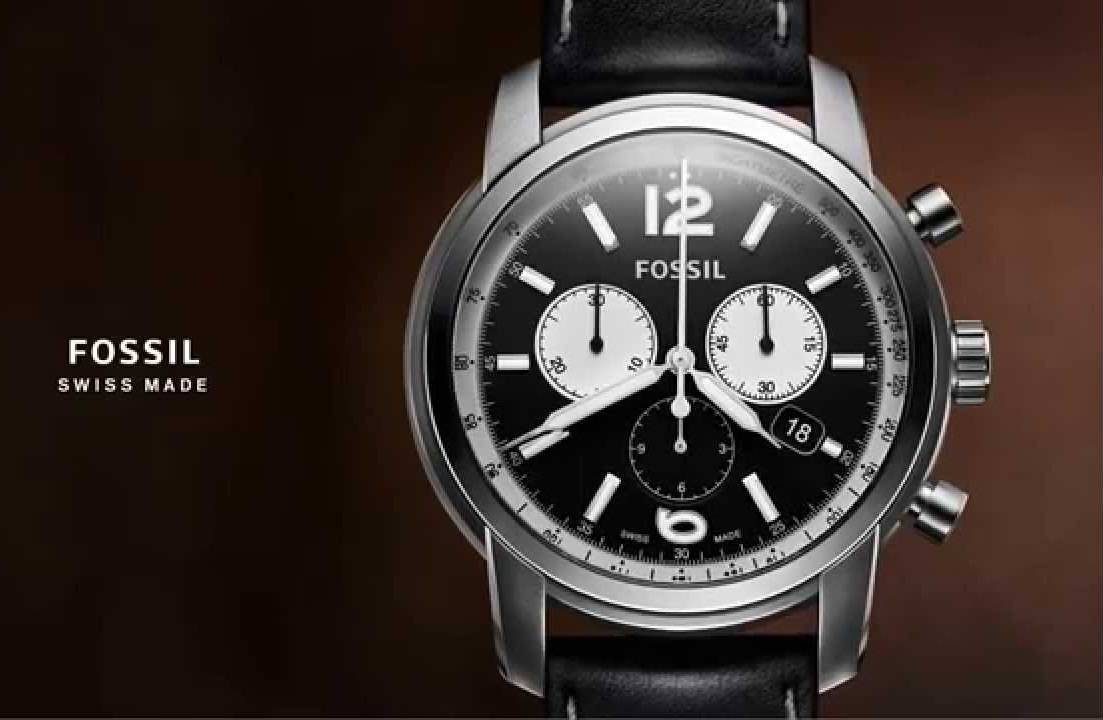 Fossil Swiss: Automatic vs. Quartz
In addition to the Swiss Automatic, there are two Swiss quartz versions in the Fossil Swiss repertoire – a Chronograph and a Day + Date. They lack the substance and soul of the five-figure Swiss watches no doubt, but are decent enough to be compared with the Swiss Army and any entry-level Tissot. Fossil has taken a few extra steps to give their Swiss versions a personality; doesn't even trying to compete with Rolex or Patek; they understand it will be cold and un-creative. Just take this much: They're not bad.
Keep dropping in to leave your replies below. State why you'd like the Swiss Fossil and also if you don't.