For many of us, it is remembering the little things in life that cause the most problem.  If you are one of those who constantly forget to either wind up or replace the battery in your wrist watch, you will know how frustrating these small lapses of memory can be.  Finding yourself in the middle of the day with a watch that is losing time or has stopped completely can be incredibly annoying.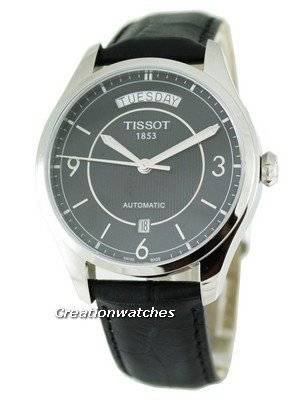 So why not consider a watch with an automatic winding mechanism?  Swiss watch maker Tissot Watches has a full range of automatic mens watches and ladies watches which will prevent this annoying little problem from happening again.  These high quality watches gain the title of 'automatic' winding from a mechanism which winds the watch from the movement of the wearers' arm. 
However, as much as we like to think that this technological age is responsible for most useful inventions, this automatic winding mechanism was fist invented for pocket watches in the late 1700's.  This wonderful item could create enough 'charge' to power the watch for eight days with as little as fifteen minutes movement by the wearer.  That would certainly be classed as a 'value for money' item these days!
Self–winding wrist watches became popular after the end of the first World War when these timepieces themselves were out selling the old fashioned pocket watch.  These fabulous pieces of machinery could run for twelve hours, meaning that a fully wound watch would definitely remain working throughout the night.
Throughout the remainder of the 20th Century, watch makers continued to improve on the earlier automatic winding mechanisms until they evolved into the brilliant pieces of craftsmanship which they are today.
Just look at the beauty of the Tissot T-Sports Automatic Men's Watch.  Featuring a classic brown leather strap and beautiful silver dial, this watch is suitable for any well dressed man.  The stainless steel case is only 8mm thick which is fabulously slim for an automatic watch.  It also features day and date display at the 3 'o' clock mark ensuring you will always know exactly what day it is.
The Tissot range also features some brilliant chronograph automatic watches which are also water resistant to one hundred metres – a useful advantage in any watch.  Sporting stainless steel cases and bracelets these watches will become an accessory that will breed envy in your contemporaries and prove that you are a man with style.