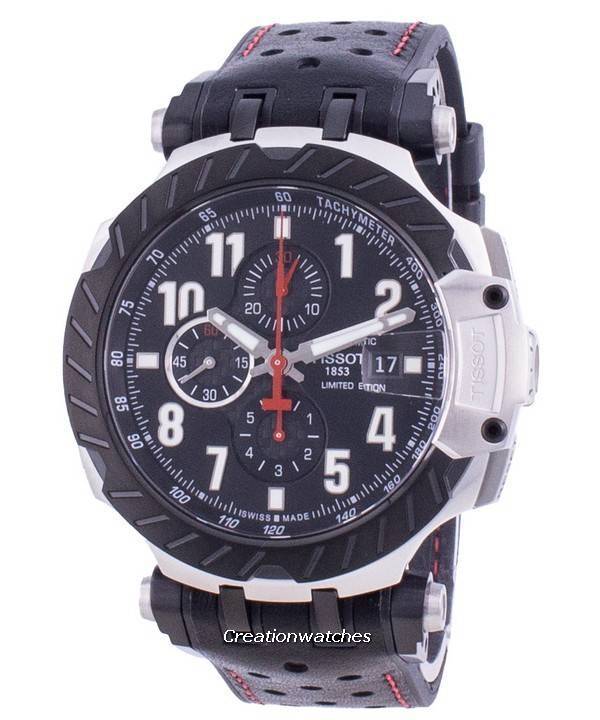 Why motorsports?
This is where the most spectacular advancements in technology and designs are to be seen! Both remain in intense competition against each other, creating spectacles to watch!
The appeal of motor sports is currently on a high! It's something that triggers many sentiments, so a lot of companies are trying to push their respective products through this single mode of advertisement.
What's the Tissot T-Race Motogp 2020 Limited Edition, then?
Tissot; however, introduced their Tissot T-Race MotoGP 2020 Limited Edition Automatic not to use the appeal of MotoGP for their own benefit. The Swiss watchmaker launched the timepiece to further enhance the MotoGP experience to its fans. Rather, to the numerous fans of motor racing.
For those who are not great fans of Limited Editions
Limited Edition aside, there are others from the Tissot T-Race automatic chronograph series — watches with design cues specifically meant to evoke in mind various motorcycle components.  You also get quartz versions.
Cycling is no motorsport, but there are wheels. So, there is the Tissot T-Sport T-Race Cycling. And there is the Tissot Special Collections T-Race, but that's another story for another time.
The Tissot/MotoGP connection
Tissot sponsors GP. Any motoGP event will see the most number of these watches together than in any other sports event. It couldn't be just Tissot's price-point relevancy; neither the representations on the signage. It's more than that – it's the way the Tissot watches communicate to all its fans. Especially, those fans of motorsports! Theirs is a total validation of substantiality aligning best with the consumers' interests.
About the limited edition:
The alliance between Tissot and MotoGP created a watch that has wooed many; its limited run (3,333 pieces) making for only 3,333 proud owners. Only a few remain to be picked. It strikes the right notes with its design touches influenced directly by racing motorcycles and awards they won.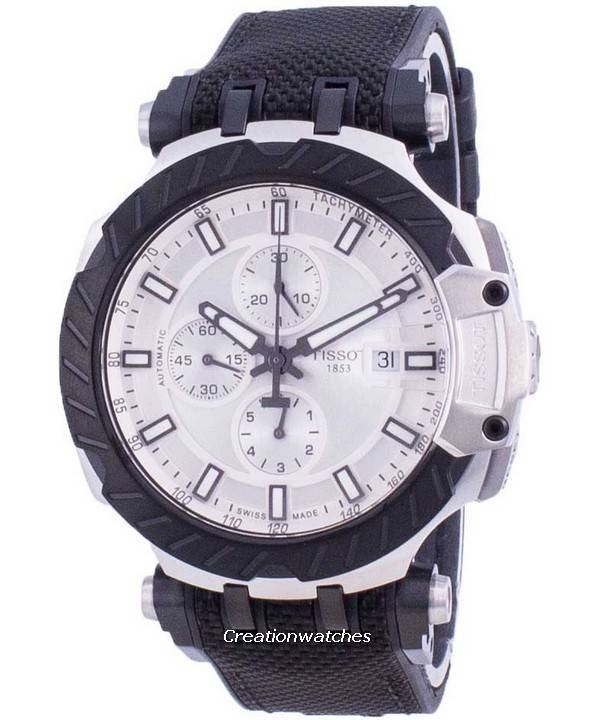 Cynosure, not Cyno-sores
Nobody claims the Tissot T-Race watches to be small watch; not by any stretch; its design touches are reflections of motorcycles that run in the tracks. It has been carried out very well in the MotoGP. You'll find the cross-drilled brake disc and tire tread patterns in it. The large cyclop eye on the crystal is reminiscent of motorcycle windscreens. The see-through back panels of the automatics mimic an alloy wheel with matching wheel bolts.
On the wrist
A shrinking violet shall shrink further looking at any of the T-Sport chronographs. They are for the bold, brawny and the burly!  These watches stand out in its literal sense. Those sold on big watches will find the Tissot T-Race irresistible! Including the T-Sports T-Race, whether you happen to be a MotoGP or motorcycle fan or not.
We've covered here both the Tissot T-Race Motogp 2020 Limited Editions and Tissot T-Race chronograph variants. Click on the links to see and buy them.