Tissot delivered the way a few would have predicted.
Whether you agree to Tissot's own claims about the Chrono XL or not is completely up to you; however, a look at the brand's track record and all that they have put into the watches in the series, it doesn't seem to be hyperbolized at all. One of them is that Tissot offering one of their largest cases for the Chrono XL. They are also highly intriguing also in a couple other unexpected ways, like Tissot's partiality to classic forms showing even through the sporty designs and also some inspirations from the fields of aviation. The Chrono XL thus developed into a mass market model that is extremely sporty and priced lower than many of the prominent aviation-styled packages released in the past ten years.
All models feature dials housing large numeral markers and sub-dials, one among which is to detect regular passage of seconds and the other two and the central, large thin hand for the chronograph functions. This one has 60 divisions. The layout is same for every model, the ETA chronograph quartz movement being the same for all. Also, a more than decent build quality! It has beautiful aesthetics for the mass market.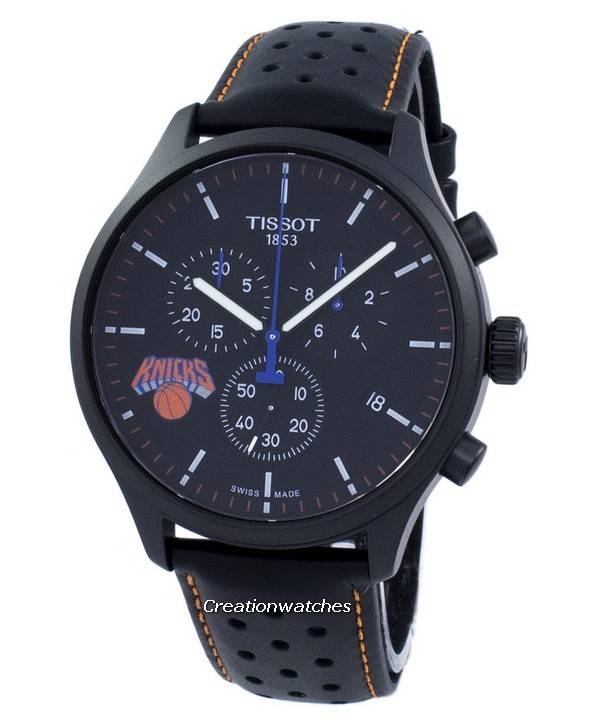 Back in 2017 when the Tissot Chrono XL debuted, apart from the contemporary, fashion-aware aesthetics, they also created two specific models that exclusively cater to timekeeping in sports. Of these, a few models have been created to honor the worldwide timing partnership of Tissot with the National Basketball Association (NBA). See one here. There's also a New York Knicks Edition. They are classic yet useful modern wristwatches.
Other sports partnerships and associations of Tissot include Tour de France, MotoGP and World Superbike – all affiliations exhibiting their core values of bringing performance to precision. The watches are built to deliver accurate results every time, no matter what the sporting arena hurls its way.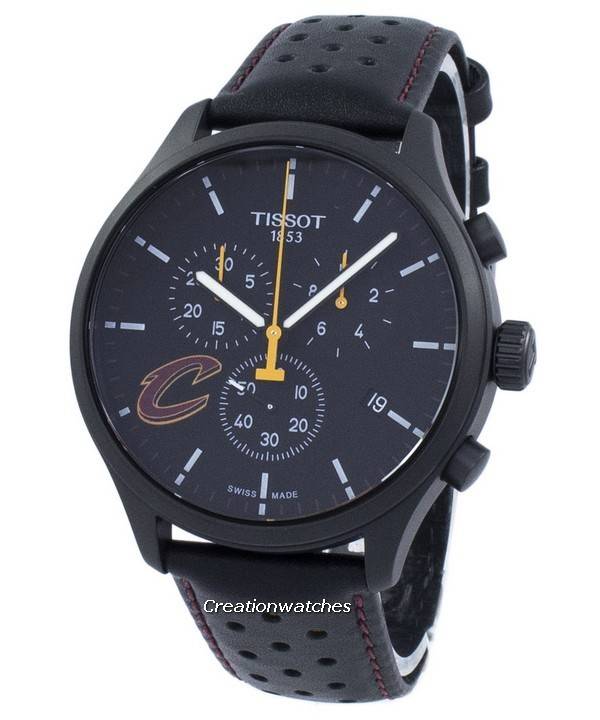 To put the Tissot Chrono XL in a nutshell: They are large-diameter timepieces (45mm) only 11mm thick, with 100m of water resistance. The Swiss ETA caliber G10.212 quartz chronograph movement is created to handle every ups and down of a youthful and stylistically versatile lifestyle; to be an everyday wearer. The Chrono XL watches surely make their statement loud and clear with its clean style elements. The faces are strongly legible; the Chrono XL watches are as functional as they are handsome. Vintage enthusiasts will appreciate their beauty more in natural leather straps. As per individual aesthetic sense, any shade with contrast saddle stitching would look absolutely great on the Chrono. The distinctively masculine character of the Chrono XL – in shining/matte steel or with grey/black PVD coating – holds true to their sporty nature with a generous dash of seasoned, matured sophistication.
Watches mentioned in this post are listed below.  Click to see details and buy them: