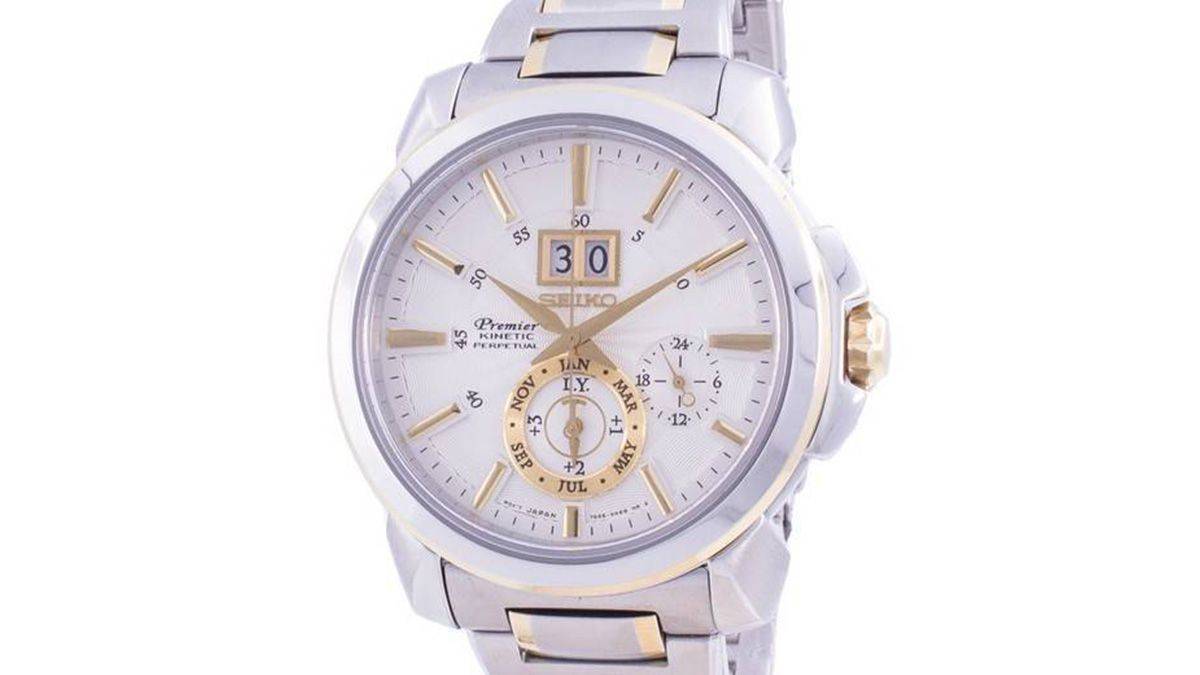 April 2, 2021

Watch Gonzo

Alarm

,

Alpinist

,

Aluminum

,

Astron

,

Automatic

,

Cocktail Time

,

Direct Drive

,

Flightmaster

,

GMT

,

GPS

,

GPS

,

Grand Seiko

,

J.Spring

,

Kinetic

,

Kinetic

,

King Turtle

,

Lukia

,

Marine Master

,

Men's

,

Multi-function

,

New Seiko5

,

PADI

,

Presage

,

Prospex

,

Prospex Automatic

,

Quartz

,

Re-Craft

,

Save the Ocean

,

Seiko

,

Seiko 5

,

Seiko automatic watches

,

Seiko Premier

,

Solar

,

Spring Drive

,

Street

,

Sumo

,

Tuna

,

Velatura

0
It's not a rare sight nowadays to see someone spending $10,000 on a Grand Seiko than going for its Swiss brethren costing a much and sometimes, even lower. So, there must be something about a Seiko and we would like to weigh in about the brand.
This Japanese watch company has shown unmitigated nerves to lock horns with those made by the Swiss; every bit as good! Oftentimes, it's even better at the same price points. That inevitably brings to mind the question: "Is Seiko Luxury?"
Seiko is 'everything good at a good price' and often holds synonymous with innovation in the watch circuit; some iconic in their real sense. They defined the brand; they revolutionized the industry.
It starts from the 1956 Marvel (the brand's first in-house movement) and continued to the 1959 Seiko Gyro Marvel and the following year, the Grand Seiko; now a separate brand altogether. The credit for developing the first chronograph movement in Japan also goes to Seiko. That was 1964. 20 years later they introduced the Kinetic and ten years after that the Spring Drive. All these, together, curate a tremendous collection of high-quality watches from under $500 to over $50000, each one with an interesting history; are more-accurate-than-necessary, be it an offering that's most basic or the most sophisticated, including repeaters and chimers with peerless sound. Even Philippe Dufour (the last word in movement finishing) went praising their finish openly and publicly. Seiko made the line of distinction fade fast; they are no more built for just precision and durability but also to be aesthetically pleasing.
To answer the very question that we started with; Seiko watches – as you can see – turn out so good is for their (apart from the materials and movements) simplistic beauty, easy-flowing styles and designs and the seamless fit and finishes.
We start with the materials. Seiko uses various materials to create its components; especially the case. The inner components use specific, proprietary materials beside surgical-grade stainless steel. These materials are as follows:
Precious metals: Yellow gold (10K – 18K), White gold (18K), Rose Gold (18 K) gold fillings, SILVER 850, Titanium, Platinum, Ruthenium, Palladium.
Other metals: Aluminum, Stainless Steel (316L), Chromium.
Alloys (also as base metals): Aluminum-Palladium alloy, Cobalt hard alloy (chromium/tungsten/nickel/iron), Rigid Light Alloys (aluminum/magnesium/titanium), hard brass alloy (tin/lead/zinc), SPRON 100 (Cobalt, Nickel, Iron, Chromium), SPRON 510 (Cobalt, Nickel, Chromium, Molybdenum), SPRON 610 (an advanced form of the 510).
Plating/coating purposes: Hard Gold, Black chrome, Titanium nitride, Tungsten carbide; DLC (amorphous carbon material displaying typical properties of diamond; low friction, high in hardness, high corrosion resistance); all other metals and nonmetallic substances listed here.
Nonmetallic: Plastic resin, ceramic, laminated glass, fluorocarbon resin,
plastics, fiber-reinforced plastic, wood, diamond (with fixed standards for clarity, flawlessness and proportions) ..
Next, we'll look at their contributions. These are different from being just the first quartz or the first solar GPS watch or the Kinetic or the Spring Drive. These are the inner components that made them happen.
Quartz oscillator shaped like tuning fork, open-type step motors. twin-pulse control motors, Tri-synchro Regulator, backlash automatic adjustment mechanism, 3-axle independent guide mechanism, 1/2000th second instant calendar-switchover mechanism, auto relay(power-saving mode) mechanism, thermal power-generation method.
GPS network to maintain precision of an one-second deviation every 100,000 years.
Incorporating Direct-Drive technology to create high-torque outputs at low rpm. Together with Kinetic technology, it brings mechanical feel to a quartz watch.
New GS Standard; far more stringent than COSC.
10-beat, automatic-winding movement.
Shockproof, antimagnetic hairsprings with higher torque and longer, high-level sustention.
Weight-saving escapement parts.
Complete removal of the escapement part for higher accuracy.
Lubricant-retaining Micro-Electro-Mechanical Systems (MEMS) technology.
The above lists prove one thing: Seiko kind of defines what a timepiece should be! They live up to their name through the Seiko corporate philosophy – Produce Seiko (i.e. precise) timepieces.
However, the greatest reason of all –
Seiko you get at a price that's always within your budget! It will be a far more elegant and quality watch in its price category than the rest. Doesn't matter if it's a high-end piece or a more affordable sport watch; many enthusiasts feel their quality is much superior to any other watch maker in any country at that specific price point. A $10,000 Grand Seiko is always a sturdier and finer watch than a $10,000 Swiss!
We've explained why Seiko are such good watches. If you think we missed out on something, let us know at gonzo@creationwatches.com