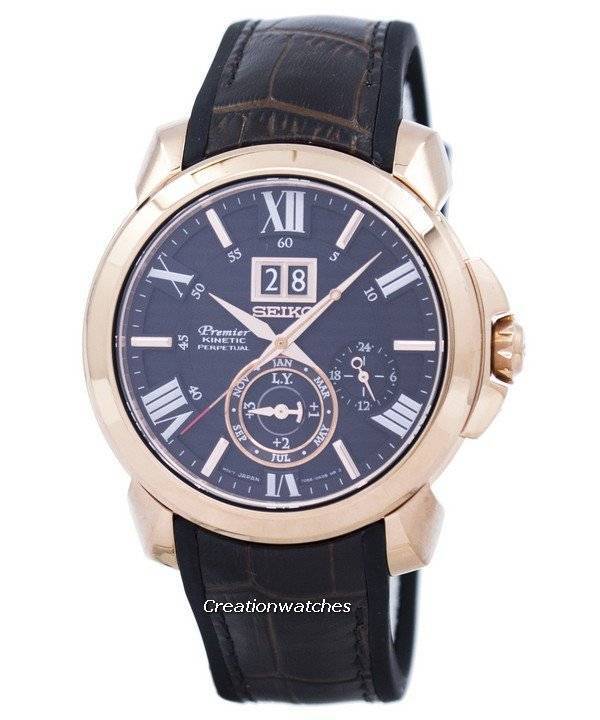 October 31, 2019

Watch Gonzo

0
Almost a decade and a half back from now, Baselworld witnessed unveiling of Kinetic Perpetual for the first time and was immediately noted for its exceptional convenience and durability. The Kinetic energy helps the perpetual calendar run uninterrupted until February 28, 2100; all that cased within excellent metal body-crafts. Its perpetual calendar internal mechanism is said to run as fast as that of an F1engine!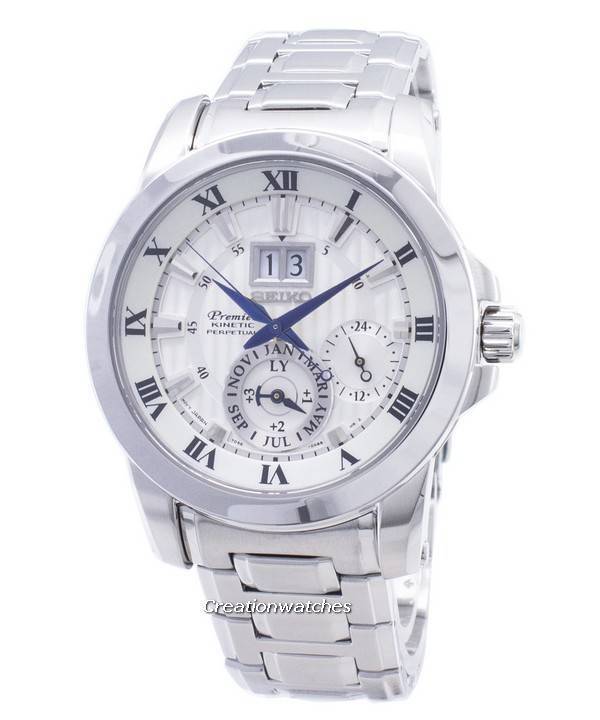 The beauty of classic, mechanical perpetual calendars now appears in quartz accuracy. These watches got up to 4 years autonomy when left untouched. These are calibers that triumphs a blend in classical mechanics and modern microelectronics. The internal parts are approximately as many as that in a high-end mechanical chronograph plus its ultra-sonic motor is also the world's smallest; just 0.4 mm thick. It sets a new standard in modern micro-electronics based watches. This ultrasonic motor gives power to make the mechanical gear trains of the Perpetual Calendar run and adjust sequence to correct dates, even in leap years.
The energy generated by the rotor in a kinetic movement is stored in a capacitor, which in turn runs the stepper motor(s) to run the hands around the dials and sub-dials. Seiko's unique Kinetic Auto-Relay technology keeps the movements running even when you do not wear them for a long time.  With full charge, these watches operate normally for up to 6 months, after which 'sleep' mode sets in. This way, they can sustain for up to four years. The accuracy and calendar function stay unaffected. They count internally, saving power to run the hands and wheels. Pick it up, the hands will automatically reset to the correct time. The secret is a 7D56 movement; a remarkable, little rotor mechanism within spinning at 100,000 rpm to generate electricity. It is suspended with magnetic levitation to help it rotate friction-free. This conserves energy. It works as you move. The Kinetic Perpetual Auto Relay generates electrical energy from your body movements. You move to give time a life!
The other one you'll find is a 7D48, almost like the '56. However, the beginning of Kinetic was rather humble. It was only in 1988 the Seiko Automatic power Generating System or AGS was introduced in Germany. It had a 3-day power reserve; no batteries and was expensive, even in today's standards. The auto-relay came exactly 10 years later, in 1998. At rest, it could remember without any display. At the slightest provocation, it will wake and set its hands to the correct time and the calendar to its correct date.
No doubt kinetic watches sit in a very small niche. It's high-frequency quartz alright; but somewhere, a little bit of the same antiquated romanticism leaves its mark. The romance of traditional mechanics bonds with the practicality of traditional quartz, an achievement that alone can bring Seiko huge respects.
Watches mentioned in this post are listed below.  Click to see details and buy them: