My days as the Watch Gonzo made it almost a habit popping a post or two here every week.  It is now hard to avoid a feeling that my posts off-late are turning bit predictable. It is like many among you readers are beginning to know me well enough. That gets you to see how a post ends; even  my answers. To an extent, my personal claims and views. So once again, when I turn to Seiko again, I know many of you will just shift over to something else – could be your smart phone or music or something you'll find to be a more interesting read.
No problem. It's a free country. You must do what you enjoy doing more. And I know there is a small group of readers who will find reading this post to be more interesting than anything else. They are the ones whom I enjoy writing for the most.
So, when the Seiko again returns in a new package, I feel the urge to write about them all the more.
This new slew of good-looking and well-built – as they are always  – Seiko automatics define the value mechanical watches carry. This time, they are simply called the Seiko Automatics and are equipped with the 4R37A 24-jewel automatic movement, a slightly upgraded version of what runs inside the Seiko Superior models. This one beats at 21,600 vph and supports hacking and hand-winding. Apart from regular timekeeping functions, it has a date display and a 24-hour indicator. That one is between 10 and 11'o clock while the date display is at 4.
The new Seiko automatics are also made from surgical stainless steel case, which makes them both rust and shock proof; the case junctures are sealed tightly and so is its joining with the slightly domed Hardlex crystal. Together, they make for a water resistance up to 100 meters deep.
There are display case backs; you are free to take as many looks as you like towards its innards; the movement in motion. Its luminous hands and hour markers make reading easy in the dark. Their overall design holds up in a variety of environments. That's day-to-day wear to the great outdoors and everything in between.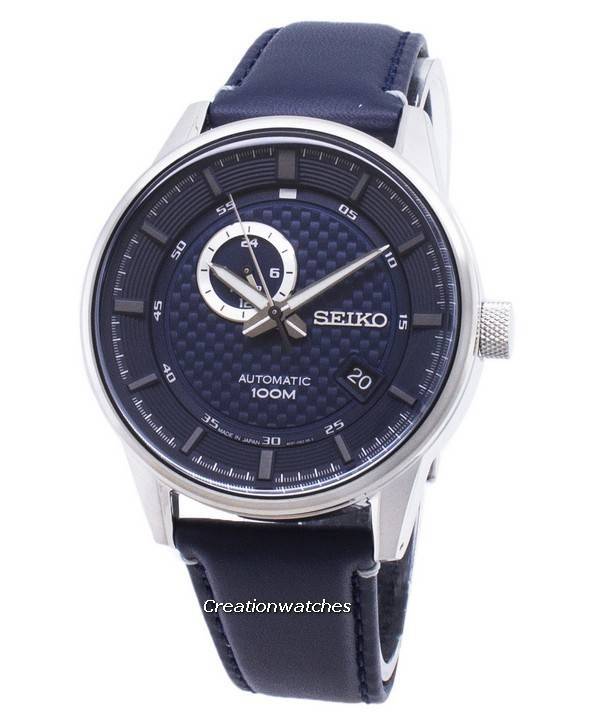 These are the models without a rotating bezel, which makes them appropriate for social surroundings, where you find unnecessary complications are clumsy to wear. These got a splendid indifference towards any kind of a trend and make for a lot more than a merely cosmetic addition. As to where else you want to wear it, is your affair. That opens several different picks for a squintier look. Treat with respect; these will go a long, long way.
Watches mentioned in this post are listed below.  Click to see details and buy them: