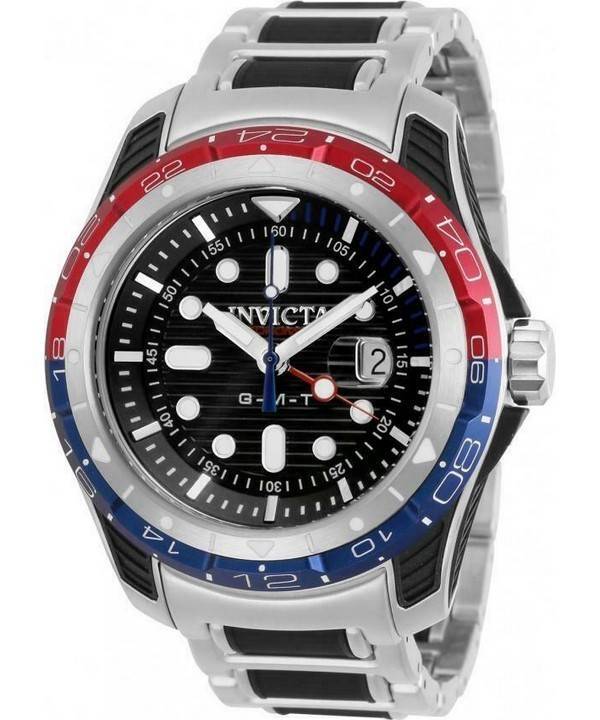 December 9, 2019

Watch Gonzo

0
The Hydromax, undoubtedly, is not for everyone but definitely gets attention when worn. It's not like you'll show some exceptional taste exhibiting a distinguished connoisseur palette; it is more like you will discover worry-free, timeless pleasures of owning a rock hard, tough-looking timepiece that's also good with its job. Yes, they are big and heavy but they look nice. Compared to many other divers, they are huge. Their diver's extension provided at the clasp releases and holds at the press of buttons. That's one great way to get going with wetsuits. It's manly and tough; badass and draws attention readily.
The Hydromax models fall within the Invicta Reserve collection, which has been again specially developed for some serious use. Reinventing super-watches for higher degrees of horological finery, Invicta reaches a pinnacle in purpose-driven timekeeping through the Invicta Hydromax and the Invicta Hydromax Chronograph.
The two are amazing timepieces; high quality and Swiss-made. When buying watches, it's essential that you know what you're looking for; a look at the Hydromax models lets you know that immediately. Analyze everything about them and the only warning that might come up is they are not just for everyone. In the sense, you got to have the wrist and arms for these two. They are beyond oversize.
You need at least a 7-inch wrist for them; bulky or lean, doesn't matter. For anything smaller, the Grand Diver is an excellent choice. Those who find large watches fearsome, stay away from both Hydromax and Grand Diver. Someone who wants a big and durable, Swiss-made diving watch that doesn't cost a bomb, the Hydromax or the Grand Diver are the way to go!
Other big watches from Invicta oozing with confident prowess include the green-dialed Invicta Pro Diver Chronograph and the blue/gold Pro- Diver chronograph nesting 5030D and VD53 caliber quartz movements. They are capable of withstanding environmental harshness recreational/semi-pro level of activities brings. To go pro-level, check out the 1,000 meters Ratio 'Helium Safe' Free Diver. Its fold-over clasp has a diver's extension attached to it; it is useful when you're wearing it over a wetsuit. It's an absolutely no-frills watch that's plain sturdy and a very nice watch to look at. Watch lovers will really appreciate the craftsmanship that went into this one.
However, you can't possibly wear a 1000m diver with a helium-release valve to the poolside or beachside party. Fishing in private islands might need you slap one on with the rest of your deep-diving equipment. Else, the Invicta Reserve Hydromax watches are good enough to sustain your weekend bouts of water adventure and sea-side vacations for many years from now. You got to be attentive about the timely battery and case-back gasket replacements, though.
The watches mentioned in this post are listed below.  Click to see details and buy them: