Invicta: Regeneration
Invicta wasn't a name very popular among high-end-horology-hobbyists who almost always had frowned upon Pro-Diver; which, ironically, is the largest range from Invicta. They were Submariner-influenced; in reality, there was too much of it present in them and to collectors preferring purely European (Swiss, German, French, English, Czech Republic, some Italian and Russian), Scandinavian (Denmark, Norway, Åland & Faroe Islands, Finland and Iceland) and Australian makes; the resemblance of Pro Diver with the Rolex Submariner went against several of their deciding factors.
The Pro-Diver became a choice for the average rich Joe off to the beach on weekends and vacations. Some prefer them as the daily alternatives to their actual Submariner-s, preferring to wear the real thing only on special occasions.
The Resurfacing
The new Pro-Diver came up as Invicta took serious concern about the situation. By moving away from under the Rolex shadows and tightening their overall quality standards, they are now something a collector might choose for daily rough use and the hate that was well-founded, we see, slowly starts to dissolve. Lots of discerning individuals now acknowledge Invicta as creators of watches that are high quality, yet more affordable as options to serve you for many years at a stretch.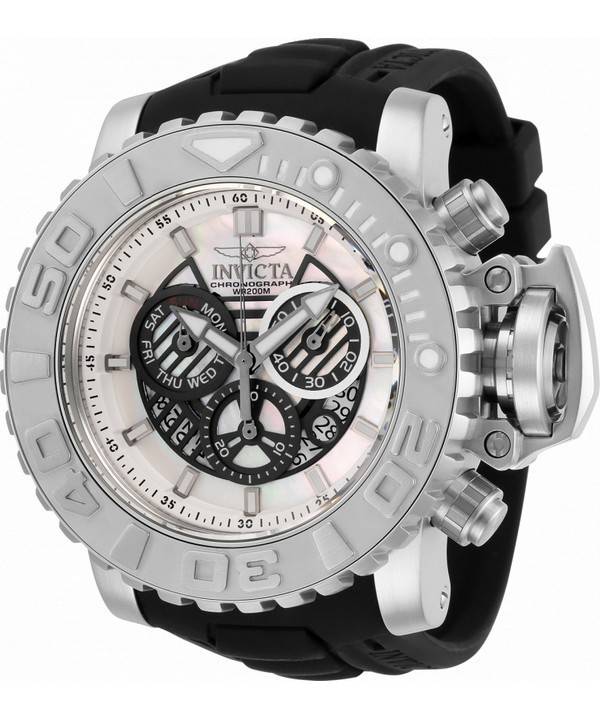 The new Invicta are…
Quality timepieces but you don't pay high-end luxury prices.
Even more invincible!
Full of technical features that are difficult to find together in another watch at this price range.
A broad range of watch types; notable being the Reserve, Sub-Aqua, Bolt and the Hydromax besides an entire new slew of Pro Divers!
Fun to wear, powerful to look at. It's a new personality the brand has generated that strikes up some remarkable intrigue from almost every watch fanatic on the Internet. Intricate dials, caseworks and movements sourced from renowned watchmakers, the new Invicta are indeed a new trend in affordable horology.
Older designs, less-common Invicta-s
These you'll like if the usual watch doesn't give you enough reason to adorn your wrist. Invicta's new catalog of designs is sporty, elegant and classic – all at the same time.
Find them all at Creation watches. At prices that truly surprise.