"Nothing should come between your watch and your real happiness. Let no fashion stigma and perceptions of 'what a watch should look like' pollute an extremely enjoyable experience. Remove the elements that are not the most important and valuable to you. Get set on your watch hunting spree. Go!"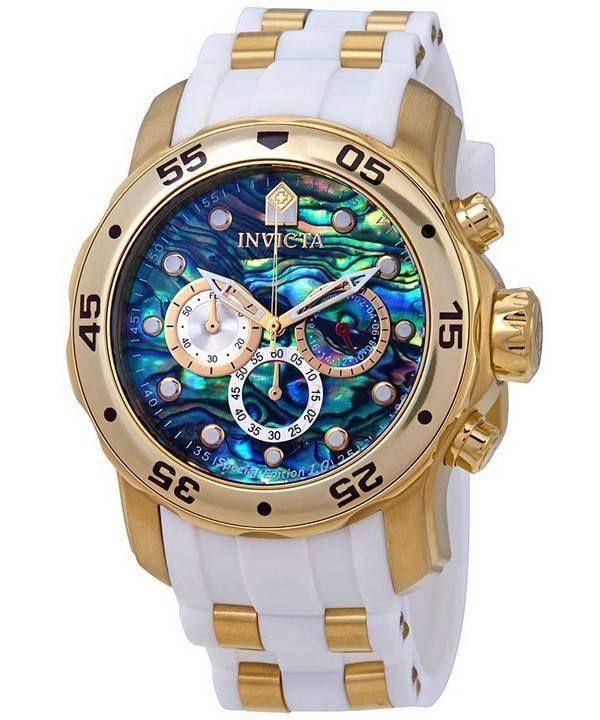 Most of us are in the hunt to find – at some point – that one watch that beats all and also doesn't break the bank. A large crowd lands the Invicta Pro Diver watches; each one exotic to its owner in their own ways. Still, some find prominence; in popularity, or in rarity. Like this Invicta Pro Diver chronograph. It might not be too hard to guess that such designs later influenced the creation of others; like the Bolt!  There are dimensions larger than normal and some got crazy colors going on; some mix it in reverse but by all means, stay out of the peripheries of pure horological war crimes that you don't even want to bring up here.
Talking about Invicta now, their current reputation is on a high-positive. Whether the materials they use to produce a watch or the way those materials are formed into components and fitted to become the watch, Invicta is higher-end than before and this remains no longer a casual watch-hunting endeavor. Invicta are now seriously taken.
There had been instances previously where questions were abound about the Invicta Pro Diver being any good and there were reasons, no fact hiding. It's good to see Invicta addressing issues that formerly went overlooked and the customer had to pay. Now the Pro Diver withstands the tug-of-war of extreme actions. Just that some look cool enough to be your regular, go to or work-wear watch.
An itch for a big case is common among many; if you are one, these are for you. You'll like them being different than any hive-mind bullshit; a sharp contrast to useless prejudices and other preconceived horological notions. They are dressy divers. They fit anywhere between your yacht and your lawn. See another one here.
All of the above were examples of some of the exotic quartz Pro diver models; among mechanical Pro Divers, the 'Ghost Bridge' is quite different from the usual concept of mechanical. The Ghost Bridge style, visible through the dial is a mechanical movement running a thin horizontal bridge between the 3-o-clock and 9-o-clock markers. Don't compare to a S1 Rally! Or, an Aviator, either; except for the machining and finishing. All are solid and suave. They are done well and much better than some other brands costing more than double. You'll honestly and wholeheartedly appreciate a good catch at the end of a jaded hunt. The best ones you'll find at Creation watches.