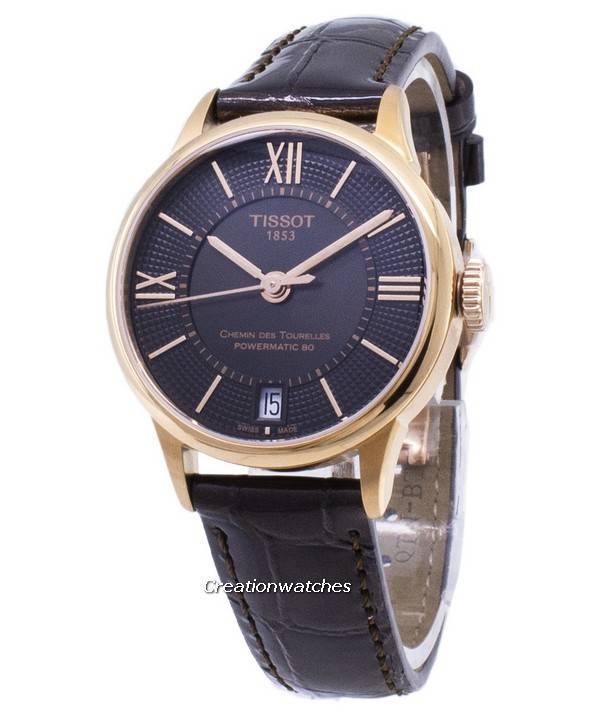 April 29, 2019

Watch Gonzo

0
There are Powermatics and there ARE Powermatics. Today, I intend to speak about the latter. The Tissot T-Classic Powermatic 80 T099 series!
Why, you might ask. Simply, because I like them! I find them the most likeable among the entire Powermatic range. De gustibus non est disputandum! Not just about the esthetics; it also applies to these Powermatics' technological aspects. I explain in the next few paragraphs.
Reason 1: Many of you would take the Powermatic 80 automatic caliber to be just another ETA movement. I don't blame you. After all, it's just a reworked version of the ETA C07.111 caliber, with a high power-reserve put into it. Well, that impression is way off the mark and the only other caliber that can be compared to it is Swatch's new Sistem 51 caliber. Both represent a quiet revolution in the world of watch making.
Tissot's longstanding collaboration with ETA (btw, both are owned by the Swatch Group) has made them research and develop an automatic caliber that pushes the limits in their every sense. Power, precision and sturdiness – all the aspects have been pushed higher than in any other watch movement stemming from this particular caliber and the chief reason behind it is a newly constructed mainspring barrel. This integration of the new mainspring barrel imparts the movement a greater power reserve of 80 hours, rather than the standard 36 or 48.
Reason 2: The PM80 caliber is also extremely precise and robust! This became possible due to an improved regulator system. Robustness is a factor that has a great impact on regulation and Tissot does it by removing the old index-assembly system and replacing it with a high-tech escapement sans the regulator. The oscillation rate is laser-set and cannot be adjusted normally with human intervention. In fact, that's completely unnecessary.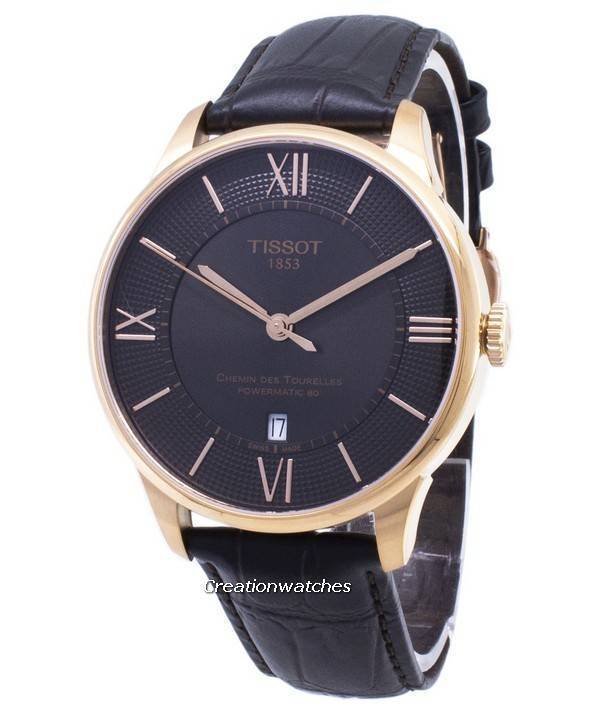 Reason 3: This is not official news (nobody reveals their trade secret) but the Tissot Powermatic 80 Automatic caliber shares the same materials as the Swatch Sistem 51 movement does. It is entirely made from an alloy of copper, nickel and zinc – the ARCAP alloy – which is exceptionally anti-magnetic!
Reason 4: This is the last point and it is on the grounds of the movement's reliability and accuracy! The Powermatic 80 Automatic calibers are sent to COSC for official chronometer certification and being capable of sending more than a million movements at a time to the COSC test center, would knock Rolex – the undisputed king of COSC-certified watches – from its throne of popularity without increasing its price even by a wee bit.
My conclusion:
This particular series from Tissot makes them the very core of the brand's Luxury Automatics at an affordable price. I can't help but incline to agree.
Watches mentioned in this post are listed below.  Click to see details and buy them: