Whether it was the shape of the case or a specific color scheme or its association with an important person, the question "Why?" fades over time, leaving just the nickname behind!
The secrets of appropriate naming
Contrary to many people thinking a brand attaching some fancy names to its products right off the factory floor, nicknames or monikers are earned.
The primary requirement a watch should fulfill for that is a tremendous personality that packs some serious horological heat. This offers a chance to debate about the originality and appropriateness of the name; about whether it captures the true spirit of the watch and grants it its popularity. Only then nicknames become fun and sound cool – also pragmatic. It becomes easier to remember them. It's easier than remembering just alphanumeric codes and/or sequences. However, the most important thing remains – the watch lovers' community has to care enough for a model to bestow a moniker upon! Think Earvin Johnson; the world calls him – Magic!
Here are a few more examples:
Disco Volante (Flying Saucer):  Patek Philippe ref. 2552 (1954-1960)
Dark Lord: Heuer Monaco Reference 74033N (1974)
Ed White: Omega Speedmaster ref. 105.003 (1964)
Hulk: Rolex Submariner  ref. 116610LV (2010)
Pepsi: Rolex GMT-Master and GMT-Master II,(1954 & 2005 respectively)
Who got the most?
Perhaps no other brand than Rolex garnered more number of monikers and the next position, undoubtedly, belongs to Seiko. Some of these nicknames are iconic, none obscure, these monikers offer great insight into not just the watch's personality but into whole of the Seiko's; not excluding the quirks.
Seiko's cultural presence can be felt through the many nicknames earned by many of its models so far, a couple of which we have spoken about earlier. That's an unfinished chapter we need to bring to a completion now.
Seiko monikers: Role of the brand
Seiko has this habit of naming its watches with a bit more than just a reference number (for example, see Cocktail Time or Alpinist) which, contributed – up to quite some extent – in proliferating these aliases. Still, there are many popular and worthy models currently waiting for a name that will stick.
Seiko monikers: Where do they come from?
Right now, let's take it from where we left. The ones we'll cover now are given by the fans and not by the company itself.
Monster: The name stuck due to its jagged bezel that resembles a predator's bared teeth or it could be an overall ugly-cool, aggressive appeal; but there's no denying the Monster fits this affordable dive watch aptly! You won't feel any hesitation towards beating it up every now and then. It applies to all the Monsters that appeared through generations, including those few that appeared among the Prospex – decidedly sleeker and slightly-less monstrous. Variants: Seiko Prospex Monster Automatic Diver's, Seiko Prospex Monster PADI Special Edition Automatic, Seiko Prospex Automatic Diver's Monster Save The Ocean, Seiko Prospex Sea Monster Automatic Diver's, Seiko Prospex Antarctica Monster "Save The Ocean" Special Edition Automatic.

Turtle

: The nickname Turtle makes sense. This watch receives a curved case; it's shell-shaped. The Turtle is a part of the Prospex collection and makes for one of those very few, most popular, affordable dive watches. It descends from the Willard (Captain Willard, to some) after its wearer in Variants: Mini Turtle and King Turtle.
Samurai: There's no apparent reason why the name Samurai caught on. Even Seiko's own designers are bewildered about it. Does it (or any of its components) have any resemblance with a samurai helmet, armor or maybe, the swords (or another weapon)? Hard to say, but there are touches that are typically Seiko! It is one of the brand's core affordable dive watch that sits alongside the Turtle in the Prospex Variant: A more premium, King Samurai.
Arnie: Named after none other than Arnold Schwarzenegger, he wore it in quite a few of his films, some of which became iconic. It hailed from the '80s and now reincarnated into a further no-nonsense, military look.
Ripley: Ripley was a character in the 1986 movie Aliens who wore this approximately sci-fi-looking chronograph. Striking or stinking, it's up to individual choice. Collaboration between Seiko and Giorgetto Giugiaro (famed automotive designer) gave Ripley its form. Reissued in 2015.

Mohawk

: Mohawk is unique for its bezel and earns its name for that. The first third of the bezel is dramatically raised rather than just being painted differently for the first 15 or 20 minutes. It makes for a better grip and turn, making it totally offbeat; asymmetric and pleasantly ugly. None other than Seiko could pull it off! Official name: Seiko Prospex Automatic Air Diver's.

Sea Urchin

: The Sea Urchin is one from the venerable Seiko 5 Sports family. Very basic dive watches, Sea Urchins offer a surprising quality, value and personality. The longish minute markings on the dial resemble the spines of the aquatic animal; hence, the name.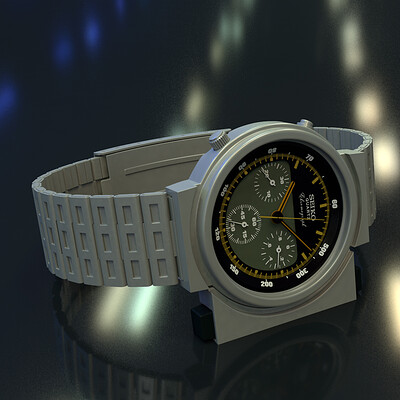 Starfish

: Exaggerated, characteristic Seiko Diver; its pointed tabs make this nickname feel natural.

Ashtray

: The Ashtray got its name from its bezel and its grooves and has some killer '80s personality. A tough Seiko diver with a titanium case and a quartz movement, it is and also looks ready for action.

Shogun

: The Shogun suggests the watch's Japanese roots and stands as a high-ranking Shogun means a military dictator in feudal Japan and here, it's a traditional design of Seiko's beloved basic divers given premium materials and finish with a workhorse (6R15) movement.
Keep dropping in to leave your replies below. State which one you like the most and for what.