Seiko has this general impression of being traditional, functional pieces that don't scream for attention. They are attractive enough for that. That holds true even for the simplest of the Seiko 5s! The Lukia doesn't deviate too far!
These mid-sized timepieces come in both metal bracelets and leather-strap versions and are noticeable for being charming and not gorgeous by any means. The automatics house a Seiko Instruments (SII) open-heart movement, which can be seen through the dial in some. They are accurate up to +4 seconds a day and that's as accurate as the quartzes!
The Seiko Lukia watches are completely made and assembled in Japan, within specialized Seiko facilities. Some even feature mother-of-pearl dials with smooth, natural sheen. Despite a relatively big movement, the casing of the Lukia maintains a clean and thin silhouette.
The Lukia Analog women's watches exhibit thoughtful design cues. Examples would include the glass case backings, 2-tone colorway and overall designs that do not distract; neither overwhelm. Everything in the Lukia sit prettily together and bring forth a classy, feminine look.
Yet, the Lukia is not free from gripes. You can't wear all models everywhere, though their low prices make it possible to procure one for every purpose without taxing your budgets heavily. You cannot complain about them for lacking comfort; doesn't feel flimsy like many other within the price range and offer a good wrist feel.
The Lukia-s are certainly more than just being watches that tell the time. They offer you the confidence to get through demanding situations without the wearer worrying the least about them. They make for ideal Christmas gifts; a gift that will last for a very long time and will remind every moment the wearer about the person from whom it came.
The Lukia was built to epitomize the modern Asian women by reflecting their diverse personalities and qualities. Lukia is an acronym for 'Lucid, Unison, Keen, Intellectual and Active and stands for a smart and positive existence in your own terms. It unleashes feminine charms and conveys your charismatic and confident self to the world. With an emphasis on elegance, the Lukia has been made to become a functional choice for a woman leading a busy, daily life. Both the mechanical and quartz movements are built tough as nuts and keep working with the same energy and confidence that drove successful women of today.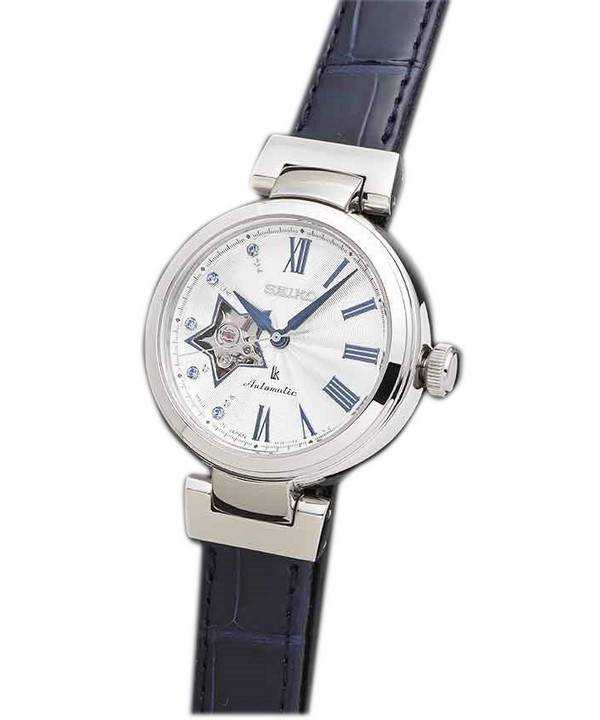 The scratch-resistant sapphire crystal glasses are a sweet surprise for this price range.  Their water resistance makes them wearable round the clock, without any need to be taken off in presence of water, moisture or humidity. All that they need is a hard swipe with a soft, damp cloth from time to time to preserve their shine and sweetness.
Watch(es) mentioned in this post are listed below.  Click to see details and buy them:
·         https://www.creationwatches.com/products/seiko-womens-watches-215/seiko-lukia-automatic-swarovski-crystal-japan-made-ssvm022-womens-watch-10946.html
·         https://www.creationwatches.com/products/seiko-womens-watches-215/seiko-lukia-automatic-swarovski-crystals-ssvm012-womens-watch-6069.html
·         https://www.creationwatches.com/products/seiko-womens-watches-215/seiko-lukia-automatic-diamond-accent-japan-made-ssvm035-womens-watch-12620.html