Toccata: A baroque musical composition (usually for a keyboard instrument) with full chords and rapid elaborate runs in a rhythmically free style. The word has an Italian origin and literally means 'to touch'.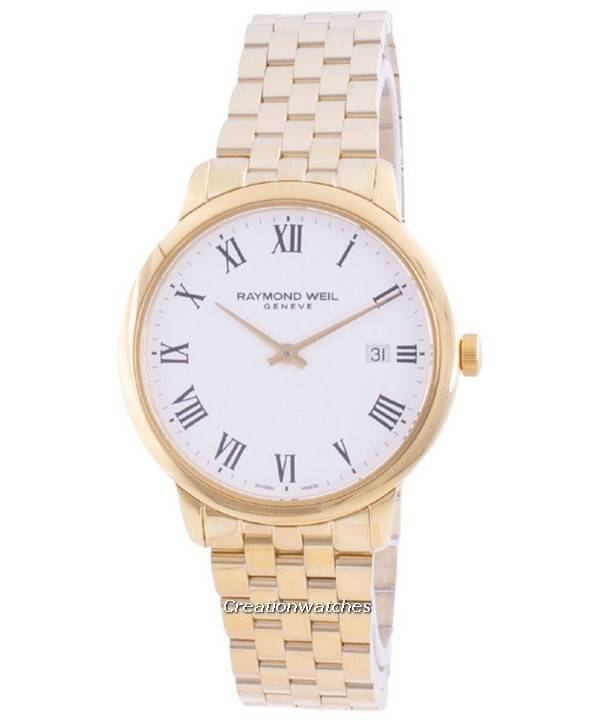 Raymond Weil's influence upon the overall luxury horology cult and culture can be felt pleasantly, rather than heavily, without burdening the wrist too much.
It's not unknown among watch-mongers that RW has always held music in great honor; it has been a source of inspiration for many of the models, marked by classic and clean designs. Their Toccata collection is homage to music and emphasizes upon its various aspects including styles and composers. Inspirations come abound from anything that relates to music; even the baton of the orchestra conductor, among all others! Just like the musical compositions, every Toccata model exhibits the mastery of the hands that create them, much alike the expert skills in a musician's fingers. The name aptly resonates, as every Toccata is a composition in itself – a masterpiece!
The fine lines and clean dials also embrace contemporary touches and their slim case profiles (8mm) are the first exhibits. They are not too modern, not too old-school; rather, mixes that balance the design to attain the status of modern classics.
What you readily notice while looking at the Raymond Weil Toccata watches – men's or women's – is their perfectly even finish. The material – which is stainless steel – comes with a certain degree of uniformity, sometimes laid with PVD gold plating. It creates an effect of harmony throughout the timepiece that has been achieved beautifully.
The Raymond Weil logo on the stainless steel crown of the Toccata gains prominence for the extremely clean dials, offering nothing more to be taken away to enhance their pristineness any further. This makes the Toccata a safe bet for a classic, complementing your every formal to light casual apparel appropriately and greatly. At an entry level segment, you won't find another Swiss watch competing with the Raymond Weil Toccata too well. For Toccata-s come at prices that seem like a steal! Take instance from the following: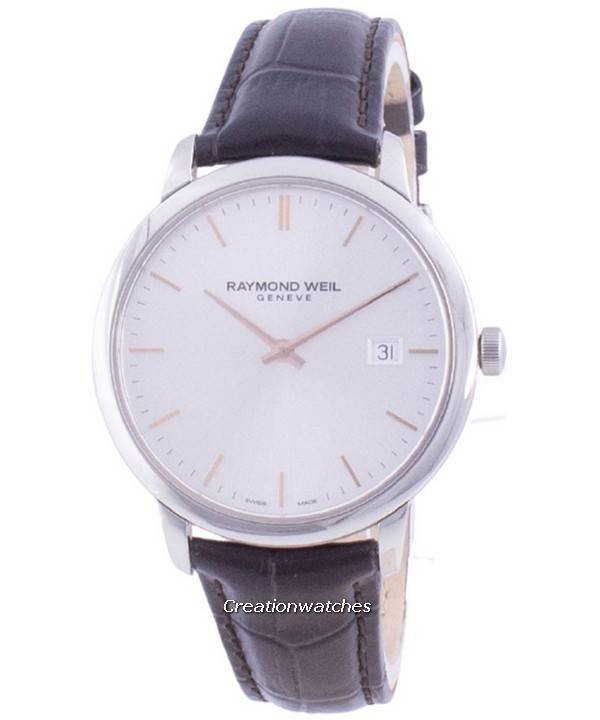 BELOW ARE GIVEN LINKS TO SOME OF THE TOCCATA WITH QUARTZ MOVEMENTS. CLICK TO SEE AND BUY THEM: