Among them whom I find get increasingly appetitive towards exotic sports watches, a large chunk remains hell bent over owning pieces that are, some way or the other, share something with major sports organizations and events. Such pieces, more or less, can be used for that particular type of sports the organization or event is build and I already hear you complaining about platitudes. Worry not; I won't sit here showering philosophy for long. The reason behind this discussion is a particular brand I fancy in this regard and that's none other than Tissot. A reasonable and sensible, purpose-oriented horological acquisition must comprise one of these Tissot Sports watches. Their affiliations run with: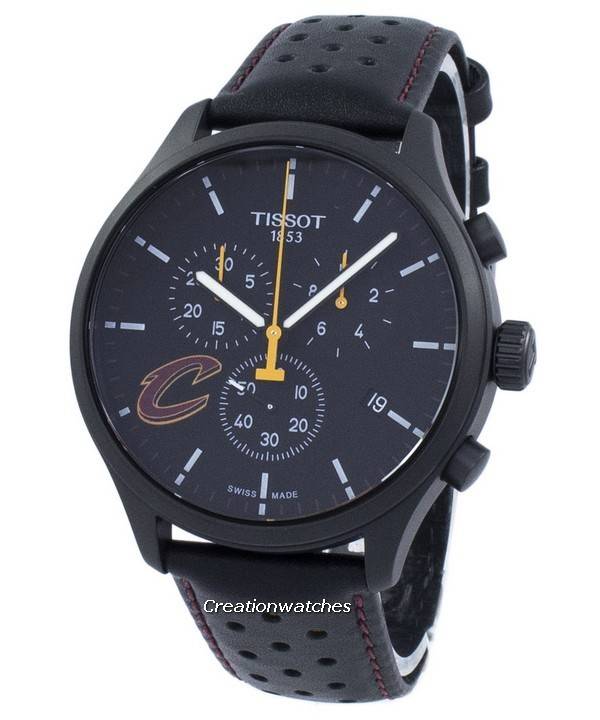 NBA: Tissot has been the official Timekeeper of the NBA since 2015. Everyone knows about NBA; don't want to paint the Lily. See one NBA watch That aside, they are attached to FIBA (Federation of International Basketball) since 2008. Tissot's dynamic NBA models and their precision and performance underline the brand's ever-growing commitment to spread basketball globally.
MOTOGP™: Official Timekeeper since 2001. Tissot's association with motor sports; however, goes back a long way. The technological world of motorcycling is reflected through and through. Alongside, their sponsorship towards World Superbike (another major motorcycling world championship event) made them create some very interesting pieces.
FIBA – TOUR DE FRANCE: This one is about cycling where every second counts. Tissot being extremely high-quality timekeepers made them essential for cycling events for the past 50 years. They are also associated with Union Cycliste Internationale since 1995. Cycling enthusiasts committed to endurance and performance shall find a cycling watch useful for Road, Track, Mountain and BMX types of cycling
EPCR: Since 2015 and European Professional Club Rugby is based in Switzerland. This alliance advanced to Tissot becoming the Official Timekeeper of the Guinness Six Nations Championship (the greatest annual rugby championship in the world) and TOP14 (French premium league, Rugby XV), providing synchronized timing solution for all referees and public displays.
IIHF ICE HOCKEY: 1996 onwards, Tissot partnered with the International Ice Hockey Federation and further sponsors the Swiss national team at a local level. The brand's Swiss roots blend seamlessly with one of the major sports of Switzerland, also evident through their sponsoring agreement with the SWISS ICE HOCKEY FEDERATION regarding the junior league and Swiss league teams.
FIE: Tissot and the Fédération Internationale d'Escrime joined hands to track the correct and crucial timings in fencing that adds to the delight of the spectators with its beauty and graceful, unique gestures.
The partnerships and affiliations don't end here. There are a few more, which we are going to talk about in the next post.
Watches mentioned in this post are listed below.  Click to see details and buy them: