May 17, 2020

Watch Gonzo

0
It is a general observation that guiding the developments of one's taste leads to discriminating outlooks and habits; thankfully, the horology domain does that between complications and detailing; material quality, assemblage, finishes…those kinds of things. It keeps out reasonably thoughtless judgments well, despite a full faith in the philosophy of no particular kind of watch is thoughtless!
Some go even simpler! It's the matter of how has it been accomplished.
Or, how a chronograph isn't usually accomplished! About, how the relevance of the chronograph depends on your needs. Practical and – to a pretty bit – amusing chronograph watches are rare; and so, in the ana/digi domain. Most of them are extremely reliable, very sturdy and with very strong marks of existence; it's being amusing with all that makes the 2019 Arnie very different.
Its predecessor gained the Star status, getting its name in association with one of the world's biggest and most enduring names: Arnold Schwarzenegger! He actually chose to wear one personally as it resonated to his vibes in his every action-ridden war-tale from the mid-'80s. It stood the rigors of the shoots very well.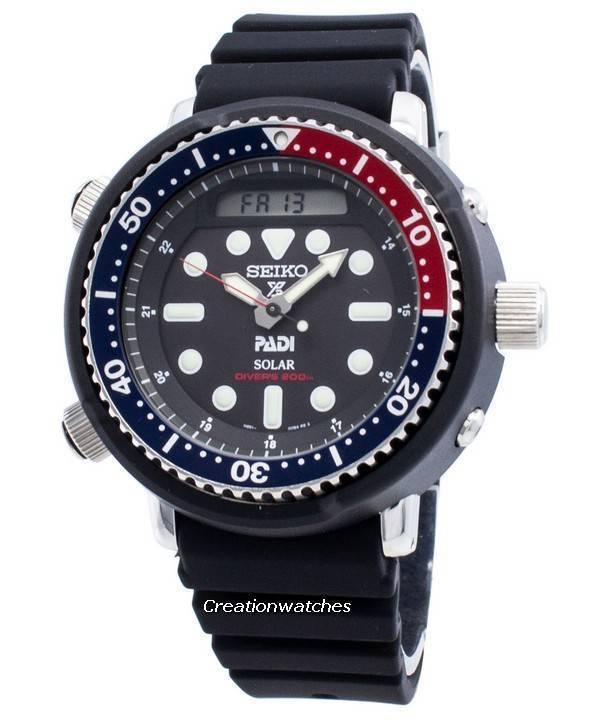 The 1985 Arnie also showed u on the wrist of Roger Moore in the 1985 James Bond film "A View to a Kill." Back then, the ana/digi was an innovative combination. Classic dive-watch aesthetics added with the precision and durability of quartz.
Almost 30 years since, there was a re-issue.
After the preceding H558-5000 series of Arnie-s and every offshoot of it were discontinued, there was a gaping void that the 2019 Arnie filled up. It's Caliber is H851.
The biggest functional update on this re-edition is making it Solar-power enabled.  Arnold chose Solar as jungles absolutely got no shop for battery-flip services.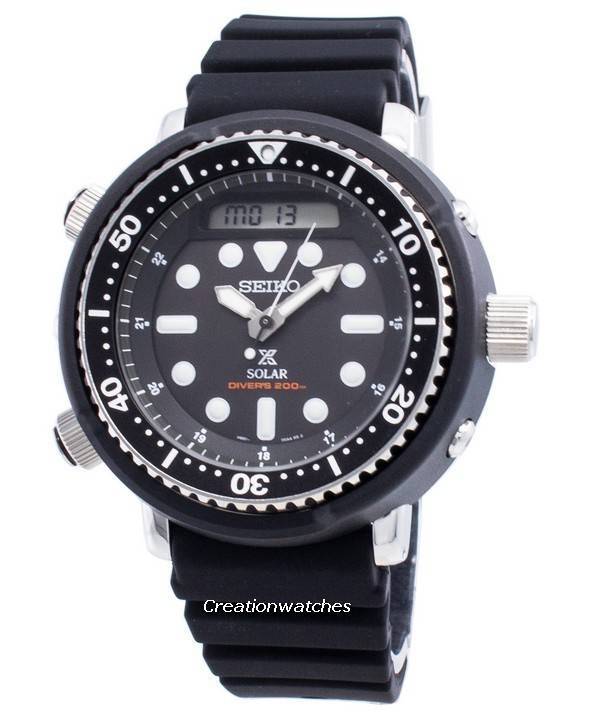 The case tells the 2019 Arnie is a part of the Tuna family; its resemblances clearly stating a sensible amount of Tuna DNA. Among those that it have let go is the top-heavy thickness and those it enhanced is the overall size for an even spread-out for the metal mass.
The overall design is relatively conservative that wears very comfortably. There are three different models, all with a much-improved build quality and the same, pleasant choice of movement. The solar movement features analog and digital time displays (including dual-time), a chronograph, an alarm and a calendar, all data very high also in terms of legibility.
The hands are a little snub so as not to obscure the digital display while traveling past and the subtle alterations to the dial's texts appear all the better. They appear particularly striking on the otherwise monochrome iterations.
About the PADI-branded model (Pepsi bezel); let's say this uber-diver is dressed to flourish some very brutal functionality.
Below are the links to each model. Click to see and buy.