It's a valid question demanding answers regarding vaguely ridiculous but nevertheless awesome purpose-driven, functional, wrist-wears; for an open secret is – most among us will never dive beyond 300m under water. Rarely do we go for a swim in the rivers; to oceans, even rarer – only when we are in for some beach fun. For an average pool or a water park or a dip in the lake, any sports watch is sufficient to handle that much of Nature. You don't ride a tank while on a trip to a wildlife sanctuary.
It doesn't, however, fade the allure of over-built, aggressively engineered, wearable tools the world calls dive watches. Their charm is rooted way deeper than you might think.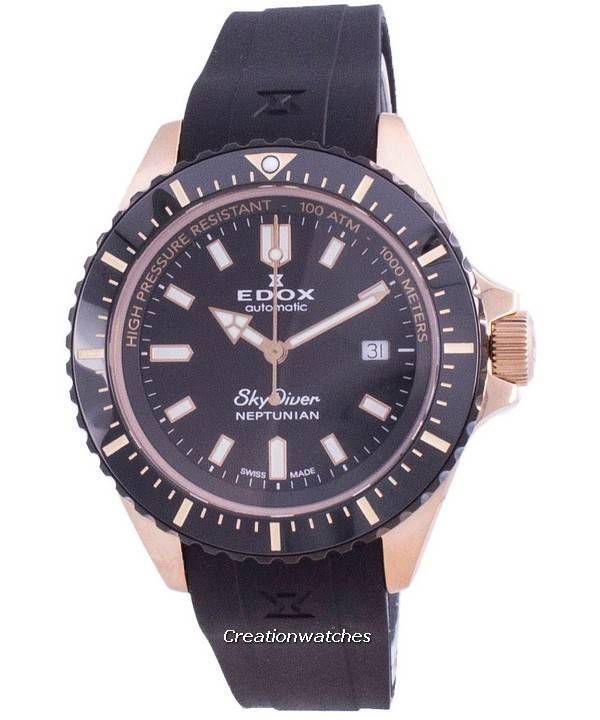 Absurd depth ratings (in comparison with urban and recreational outdoor requirements) are often a part of them. Some exhibit additional ruggedness to increase both appeal and resistance; they convey the trust about offering more than what you ask for – even for tasks risking extreme, physical impacts. They are also built to tick through drastic temperature fluctuations, sustain extreme heat and cold, corrosive atmospheres and strong magnetic flux.
Question remains: How many of you handle such tough situations in an everyday life? Not many and that's an easy guess.
So, we may conclude this attraction is just the inherent nature of possessing something designed and built very different from the rest; better, if with patented tech! It's the pleasure of owning something that can do a lot if there arises a need. They are specialized tools and complicated too till an extent – in their build and their functions – all that checks the boxes for the typical male mindset. The prices getting high with the ticks filling into the boxes are often overlooked; it's just the good values that are counted, which come along the way.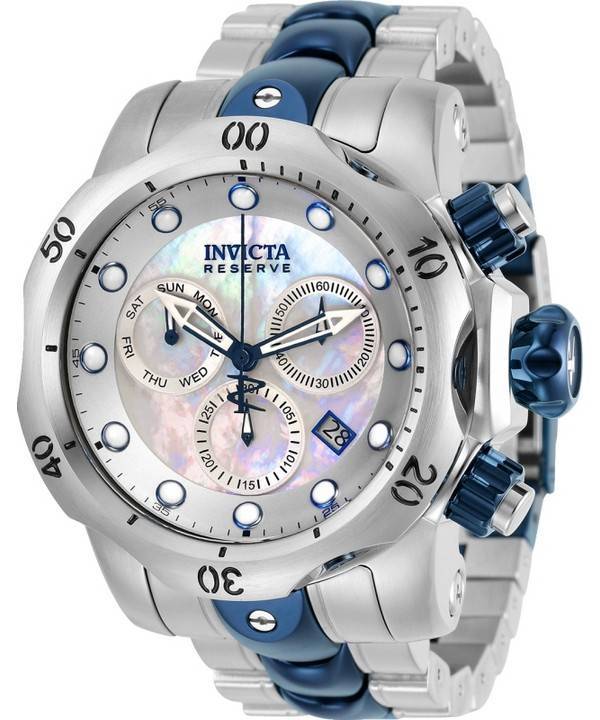 The beastly bunch (couldn't portray any better) we look at now are those designed to go 1000m and with a little luck, a little beyond, down into still, turbulent or turbid waters.
These are large watches that owe their aggressive appearance not just to their contours and reliefs but also to their lines and colors and they owe it greatly. Thick cases mounted with thicker sapphires might sound good but without smart lines and colors, there won't be too many takers; not even with the technical paramount-cy.
These are units using best of gaskets, thick sapphire crystals and high-quality steel, titanium, ceramics and polymer composites. They exhibit an exalted performance under conditions they are claimed to be built for. To see how to care for them best, click here.
Go down to the deepest depths and they'd start living better!
Hamilton Khaki Navy Frogman Automatic: These come under Hamilton's best automatic watches and were originally designed for U.S. Naval 'Frogman' teams. 70 years later, the Frogman emerged with aid from watchmaking technology that has come a long way. The vital features remain intact, only bettered to add more capability.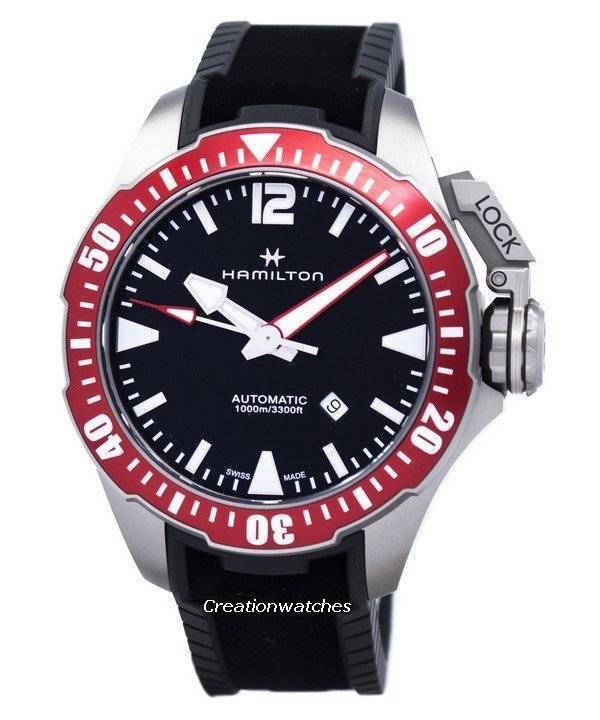 2. Ratio FreeDiver Helium-Safe 1000M Sapphire Automatic: The range is even vaster with 1000M diver watches (quartz and automatic) creating a part of it.
3. Invicta Reserve Venom: The bad boys of the Invicta range, they are from the Invicta Reserve collection and are super stylish timepieces fit for men who are in-the-know. More than just eye-candies, they're affordable and stunning at the same time.
4. Seiko Prospex Marinemaster Limited Edition:  A serious dive watch that means business even when at play. Its depth rating makes it suitable for saturation diving and its sturdiness is revered even in the fields of rock climbing. Unlike other saturation divers, the Marinemasterlacks the Helium Escape Valve on the case; so there's no worry about the crystal popping out once you climb up from the deep. It can take care of itself.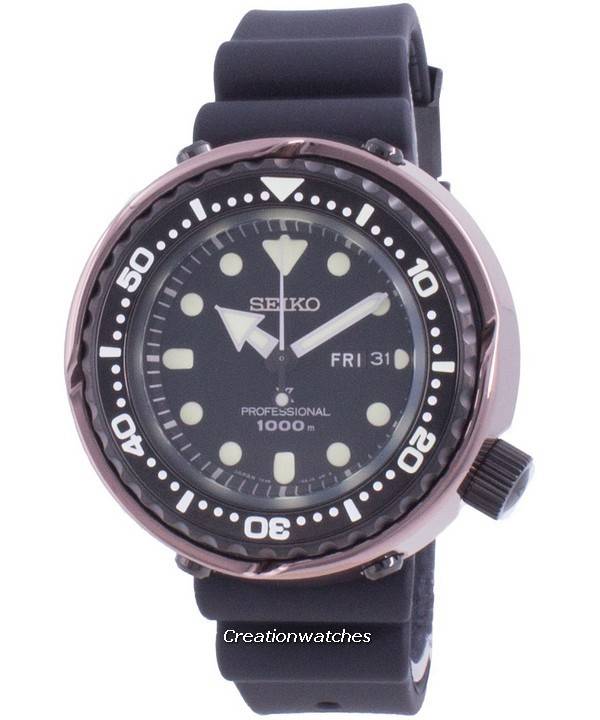 5. Edox Skydiver Neptunian Automatic Diver's: Accessible and ultra-robust, these are diver's capable of withstanding extreme pressures and are fully-equipped to go deep. With a more complex architecture, they deliver a classic look and all the necessary features and aquatic innovations accumulated over the decades since the early 1960s. Their patented crown system featured the double-waterproof joint, the first of its kind in the world.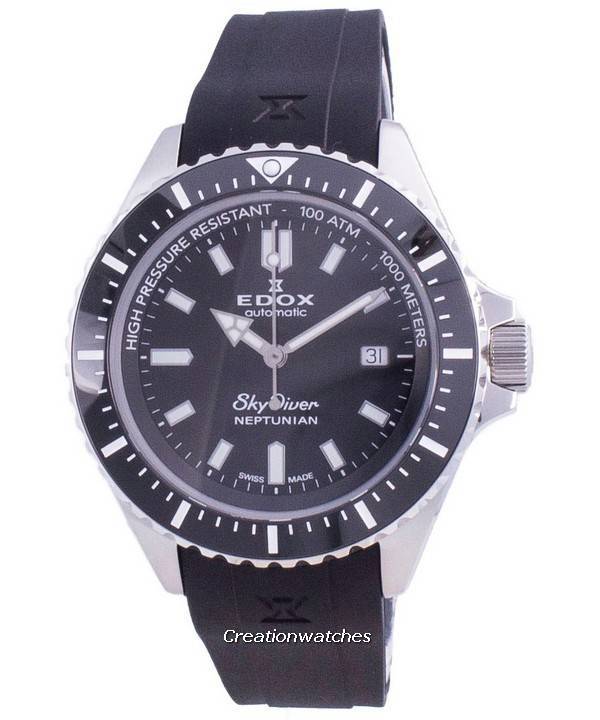 Leave a comment below if you think there are other watches that fit this category well. We'd love to hear.