Soviet watches are not collector's items in general but frankly, that's part of their charm.
It's the Russian watch under discussion which, despite their list of tech specs making them look like many-an-other sub-$1000 dive watches, they feel much more unique.
Were Russians successful in making watches? Or are they, now?
Success – as it applies to a brand – depends upon a large number of factors. All of us know that; factors – the concepts for which were laid much before you came to like them so much.
It's tough against the tide
Some of them make a considerable chunk of potential consumers shy away from the extreme capabilities bestowed upon them and the fear of getting started controversies for wearing one amidst urban, social settings unless they very casual ones with at least some kind of vigorous activity. Not that all take part in those controversies, though; those who don't, they understand the purely personal and financial rationales for not ruffling one's feathers against the winds of extreme luxury.
Choices for a few
But, some just love to insist upon wearing such pieces; for they believe in creating controversies and that's more than a tinge of it – also to endorse a speck (actually, more than it) of heroism with it. Because, when the whole world is watching, your watch should carry some extra weight apart from working extremely well under situations they are created for. It should be greater than just the sum of its parts.
Russians were the pioneers
It's bit astonishing to know that the Moonwatch wasn't the first one in the space; it was a Russian Pobeda Shturmanskiee. Navigator's Watch that went up on April 1961, on the Vostok One flight. It was later named Poljot. In English, it means 'flight'.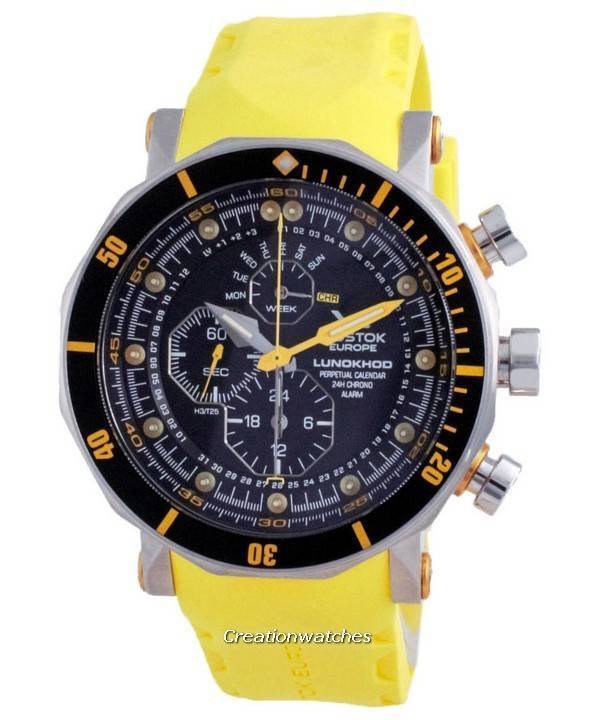 Russian pricing vs. quality
Absurd prices often accompany good Russian watches for the rarity they are but there are some that are easily obtainable and also easily afforded.
Vostok Europe – a Lithuanian off-shoot of the more historic Russian watch maker Vostok – raises enough curiosity by itself! They no more use the traditional Vostok as their base movements; nowadays, mostly, it's the Seiko calibers they use. For, the pure, Soviet-era Russian movements are not exactly awesome to own – not all of them – apart from the few that were built like tanks and equally as bulky.
They were made to varying degrees of quality. Good ones were very, very good (interestingly, Soviets used to make wonderful and excellent mechanical, marine chronometers), with reliable and accurate movements that never won awards for beautification/decoration (and never will) but they are tough and kept the New Soviet Men on schedule amidst a lot of struggle.
Vostok Europe's relationship – as of now – with actual Russian made movements though actually have faded away their watches are still very much thematically connected to – the way they say – Mother Russia!  Alongside, they let you get a slightly-above-entry-level movement, from Seiko that won't give you chronometer accuracy but something near to it (if regulated well) and days and days of reliability under real, tough situations. They are something you want that's away from the usual examples in good quality watchmaking for prices that won't hold you back from your other preferences, delights and desire.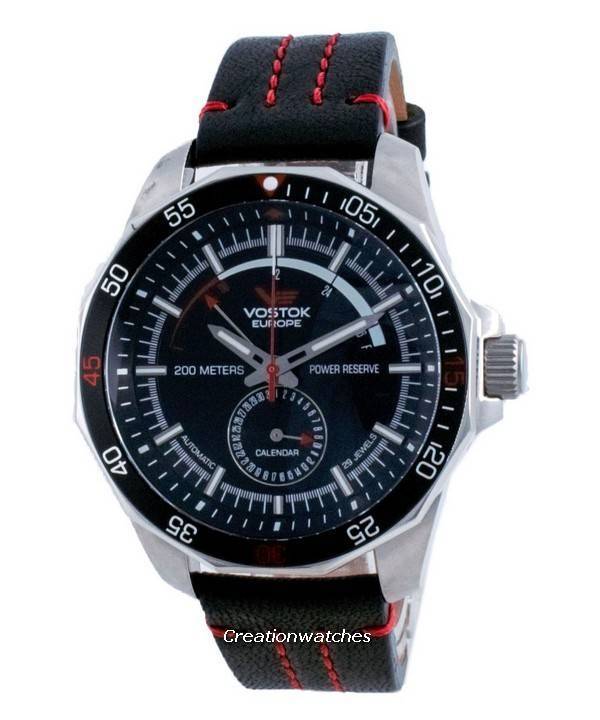 What makes Vostok Europe unique?
The designs and the feature sets together make for really interesting watches; they have been well-conceived to become worthy of your attention. They are mostly big watches; not too large for anyone of a medium to large build. Small-framed people might find them to be bit overwhelming. The cases are mostly soft-edged with a tool-like persona but without being incredibly heavy. Every Vostok Europe watch rolling out from Vilnius, Lithuania will thus withstand the most rigorous of conditions – deep diving or space explorations or off-road driving. They are constructed to face the EXTREMES!
Vostok Europe: Easy choices for you!
Water

: Anchar Automatic, Ekranoplan Caspian Sea Monster Automatic.

Land

: Big Z Automatic, Expedition Everest Underground Automatic, Expedition Northpole 1 Automatic.

Dress

: Gaz 14

Space/Aviation

: Lunochod-2 Automatic, Lunokhod 2 Quartz Chronograph, N1 Rocket Automatic.
Leave a reply below to let us which Vostok Europe model you find to be the best and why.