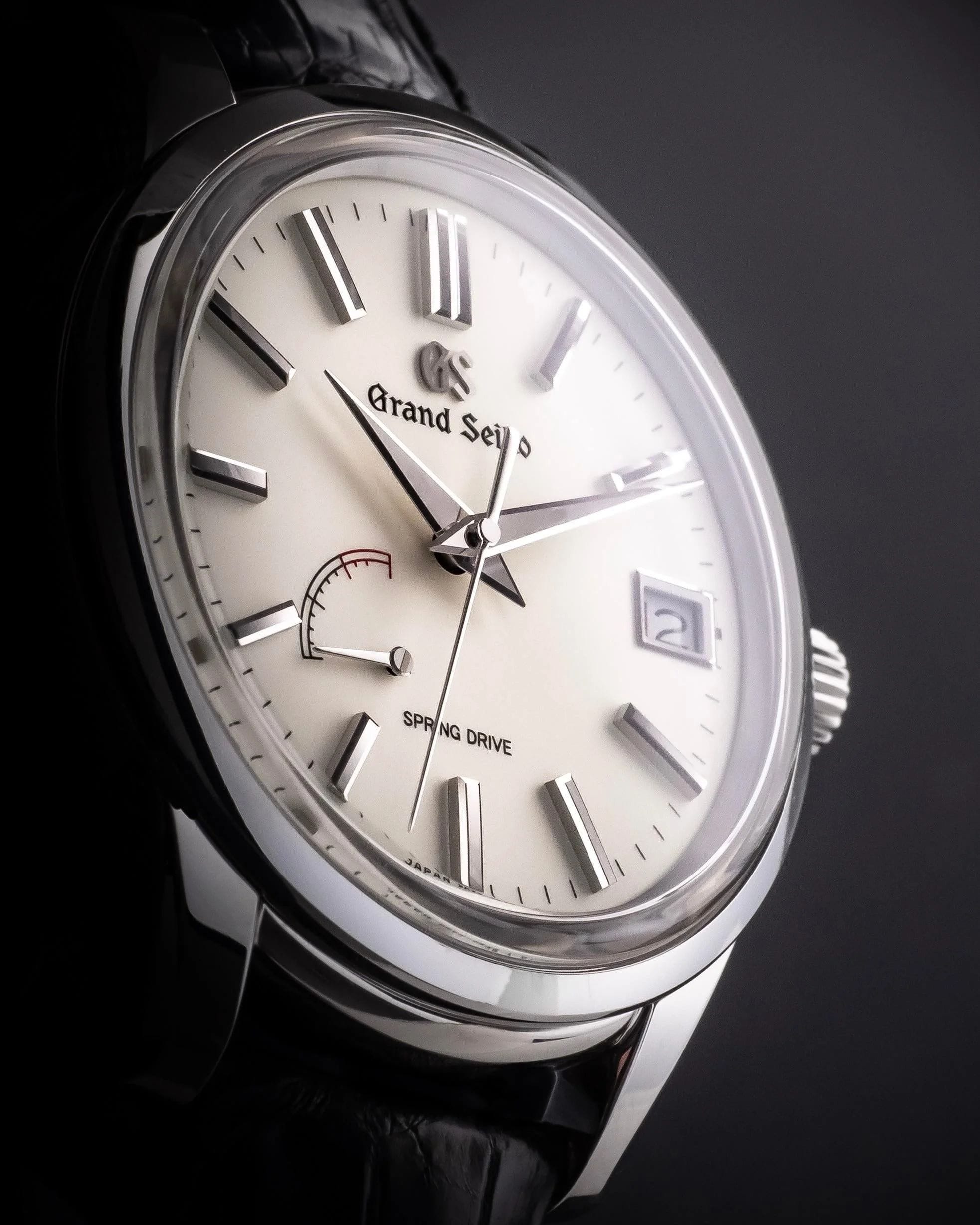 September 7, 2021

Watch Gonzo

0
For those who need a recap, please click here.
Big names involved
That means – whether it's a rivalry or an alliance – this thing is going to be BIG! Both Grand Seiko and Rolex are BIG names competing in the luxurious watchmaking segment and perhaps the only comprehensive comparison you can draw between these two behemoths is they are Swiss and Japanese. They are another fine example of a healthy competition between two Nations, helping each other to excel in the field; learning from each other to compete even further! They beat each other in an endless cycle, offering different value propositions; equivalent or better.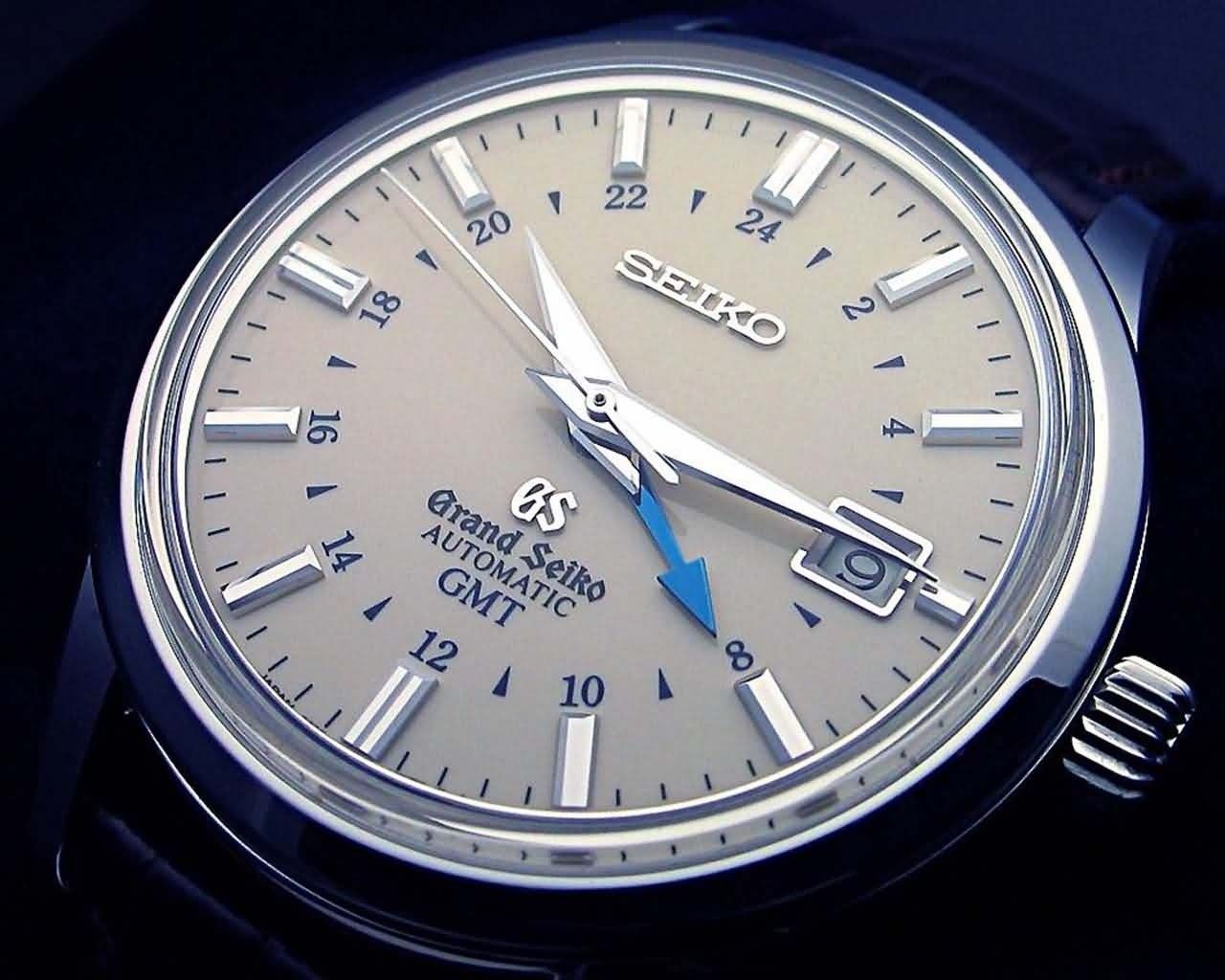 Truth hurts
Rolex with its brand awareness beats Grand Seiko anytime. But who truly deserves the Crown for craftsmanship, material and other technical aspects, the GS/Rolex debate turns very, very difficult. Grand Seiko with its mostly classic, luxurious look is vastly different from the luxury and elegance Rolex shows in their every essence.
When you…
Wear a Rolex; it goes beyond just wearing luxury! The brand is perceived by the world as a celebration of professional achievement that declares of one's social status. Owning a Rolex is much more than owning an elegant timepiece; the brand describes as – and we all agree – it's "living an experience." Whoever buys a Rolex enters a club, especially if he or she has purchased a Pepsi, a Batman or a Daytona.
That experience becomes possible due to the brand's several partnerships through which, the challenging scientific innovations and endeavors of Rolex are supported. These mark the significant milestones not just for Rolex but for the entire watchmaking industry. Therefore, every Rolex does tell a story. A story that's unique; personal!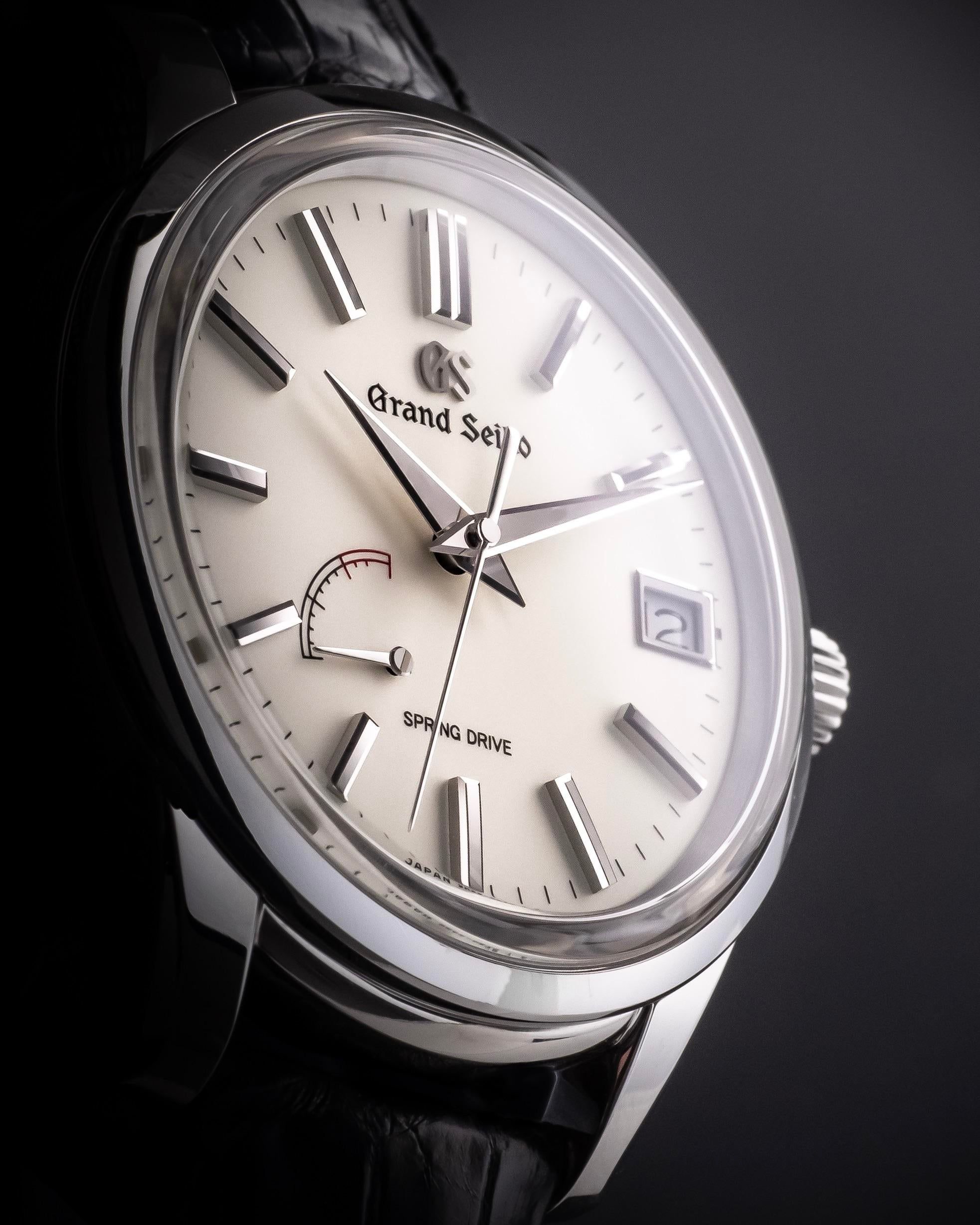 Again, when you…
Look at Grand Seiko, you find a different approach. Grand Seiko has a fundamentally opposite approach to that of Rolex; at first glance, it keeps the highest level of craftsmanship imaginable confidential and hidden. Appreciations start as you realize it to be an intense focus that builds confidence; its attributes offer the best in the horological world. Its craftsmanship is matchless; there're no hired brand ambassadors or influencers. Instead, it wins by merits!
One more thing! Grand Seiko – as a brand – started in the 1960s, way later than Rolex. But the brand has worked hard at coming up with great innovations and creations within a very, very short time.
Disclaimer:
It's clear that both Grand Seiko and Rolex collectors – those who live and breathe by any (or both) of the two brands; immersed to their eyeballs in deep passion for them – will be armed to the teeth with every reference for pieces that became earlier or have the potential to become classics in future. Fighting them will be hard – even more than that – Greatly stunning!
Why is that? And what speaks the most about each brand's DNA?
Comparison 1: HISTORY
Grand Seiko
Debut as a brand: 1960.
Vision: To excel in all segments of watchmaking craftsmanship.
Parent company: Seiko
Popularity since: The end of the quartz crisis. Seiko specialized in quartz movements and achieved affordable ways to meet their requirements.
Grand Seiko specialty: Easy to wear, durable and a value that greatly rests upon precision. Started with the Caliber 3180, the standards of excellence were built upon its compliance with the Bureaux Officiels de Contrôle de la Marche des Montres. The later GS mechanical calibers kept winning awards in Geneva and some of the Grand Seiko calibers are soon becoming some of the world's best mechanical automatic watch movements.
Rolex
Debut as a brand: 1905
Vision: To offer an elegant style with promised reliability.
Parent company: None
Popularity since: 1910, when Rolex got the Swiss Certificate of Chronometric Precision.
Rolex specialty: First waterproof watch in 1926, first timepiece to have an automatic date on the dial in 1919.
Comparison 2: STYLE & DESIGN
Both of these brands produce very high-end, exquisite watches; therefore, a closer look and a detailed analysis is the only way to look into the two brands' interpretations of the same concept through their styles and designs.
The Grand Seiko 9S86 Hi-Beat and the Rolex Datejust – for example – exhibit varied aesthetic and technical differences, making the Grand Seiko Hi-Beat superior in craftsmanship. It's the highest refinement in mechanical performance as much with its materials and finish. The Grand Seiko Hi-Beat technology and Seiko's own Zaratsu polishing created some of the top tier design and styling hallmarks in the watch world, making the Japanese brand stand out as a luxurious watchmaker globally, with long-term commitment towards offering watches which will target the finest watch connoisseurs. Grand Seiko's build quality exceeds many luxurious watchmaking Swiss brands and at times, even exceeds them top Swiss high-end luxury watches.
Comparison 3: MOVEMENT
Rolex
Rolex gives their every upgrade and update extreme importance, communicating even minor product changes that keeps pushing the brand up on the luxury scale. Omega, too, follows this strategy. They call it 'revolutionized communication'.
Rolex builds all in-house calibers and some of them turned out to be aesthetically less refined than its brethren but technically, Rolex watch movements are considered by many to be unrivaled in terms of their performance. They are robust and precise, maintenance-friendly and tick over a long period of time without ever skipping a beat.
While we can actually write a book about Rolex movements, here; we will have a glimpse of its most significant calibers instead.
Invariably, it's the caliber 3135 to start with. Its core characteristic was the synthetic ruby-mounted rotor, which passed on to the rest of the 3135 caliber family. No ball bearings; Rolex avoided the moveable parts to keep wear and tear just next to nothing. This places the brand's focus upon mechanical consistency and keeping it at the forefront rather than putting up sweet visuals or eye candies or packing in additional functionality just for the sake of it. Rolex charges for two things – Reliability and an unwavering construction!
The Calibre 3135 is a genre-defining movement, not just a simple caliber. It has 31 jewels and at the same time, a workhorse designed for a lifetime! It is considered by many to be the best automatic caliber built by man; therefore, is the base caliber for most of the recent Rolex movements. Rolex doesn't strive upon redundancy. Submariner Date, Datejust, Sea-Dweller, Yacht-Master all got this one point common. However, the New Presidents' Calibre or the Rolex 3155 – the successor to the earlier 3055 – began to amalgamate with the Rolex Day-Date beginning from 1988. This is also when the 3155 was launched as the 3135 base movement. It's still incorporated in Rolex Day-Date. An enhanced 3155 or the Caliber 3156 also exists; its in-house, Paraflex anti-shock system and the Parachrom hairspring mounted within a new construction offers higher magnetic resistance and greater immunity against jerks and vibrations. It is larger than the 3155 and finds way into the 41 mm Day-Date II. It's
Next is the Calibre 3130 – the slimmer version of the 3135 minus the 'date'. Almost identical to the 3135, the 3130 was incorporated into the 31 Calibre series, after almost 13 years after its bigger brother was born. The Rolex Air King and the Explorer I both use the 3130; you'll also find it in the Submariner No-Date.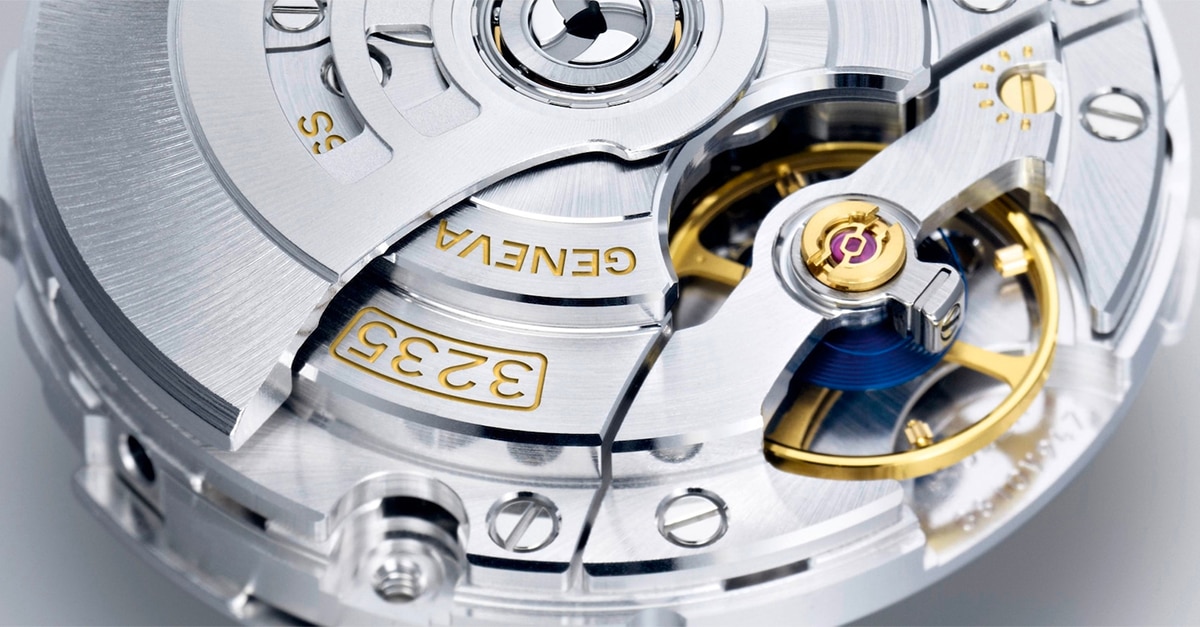 The successor(s) to the 3130 were the Caliber 3131/3132. Both are Paraflex/Parachrom modified versions of the 3130 with the smaller 3132 for watches under 40mm unlike the Milgauss calibre 3131; antimagnetic. Rolex has found the sweet spot for the smaller 3132 in watches measuring sub 40 mm. The 3132 further expands through the calibers 3165 and the 3180; the modification concerns a small second placed either at 3 or at 6 position. You'll find them in the Milgauss, the Explorer I and the Cellini.
The Calibre 3136 was the larger version of the 3135 – 2 ½ mm wider only – that went into the 41 mm-sized Datejust. That's what retailers will probably tell you as the difference; however, unlike other manufacturers prone towards repackaging a same caliber into larger casings, Rolex launched an entirely new movement with its dimensions fine-tuned to meet the current demands of everyday wear more efficiently. It has been incorporated in Datejust II.
The 3085/3185/3186 calibers from Rolex arrived based on the 3135. The GMT complication adds half-a-millimeter to these calibers. It follows the base form of this class of calibers.
The caliber 3085 with a second time zone was launched in 1985. Its GMT hand is configured independently from the current time mechanism via the crown. First use was in the GMT Master II Fat Lady; incorporated in GMT Master II and Explorer II.
Among the chronograph calibers, 4130 – launched in 2000 – was the last one to replace Zenith – a third party supplier to Rolex – and turn Rolex solely an in-house manufacture, able to make all the movements it needs. It's larger by just 2mm than the 3135; considerably thinner than the ETA/Valjoux7750. 4130 has an equal frequency to the 3135 and can split a second to its 1/8th. The Rolex Daytona runs on it.
The 3135 also branched out to fit into the ladies' watches in the form of caliber 2235 since 1999. At 20mm, the 2235 is every bit as tough and accurate as its big brother 3135, yet significantly smaller. The ruby-bearing for the oscillating weight makes it different from the 3135. To be found in Rolex Lady-Datejust and the Rolex Lady Yacht-Master.
The last one we speak about in this list is the Caliber 3255 from 2015. Rolex says that the calibre 3255 is considered twice as precise as the requirements of the COSC norm. Its rate variation hardly crosses the 2 seconds/day mark and stands as the newest generation among 40 mm Day-Date movements.
It comes with a higher Power Reserve and is a next generation movement from its every aspect. Rolex – as they claimed it – reworked 90% of its components and could that be them heading a whole new direction? A prototype for a program that involves entirely reworking upon existing calibers? The 3255 – that way – is a very convincing proof and has moved the power reserve too to 80 hours! That's a full 20 hours leap ahead from the previous; thanks to the Chronergy escapement treated with special and optimized lubricant and the maximum amount of tension-buildup by a larger mainspring sitting in a smaller barrel.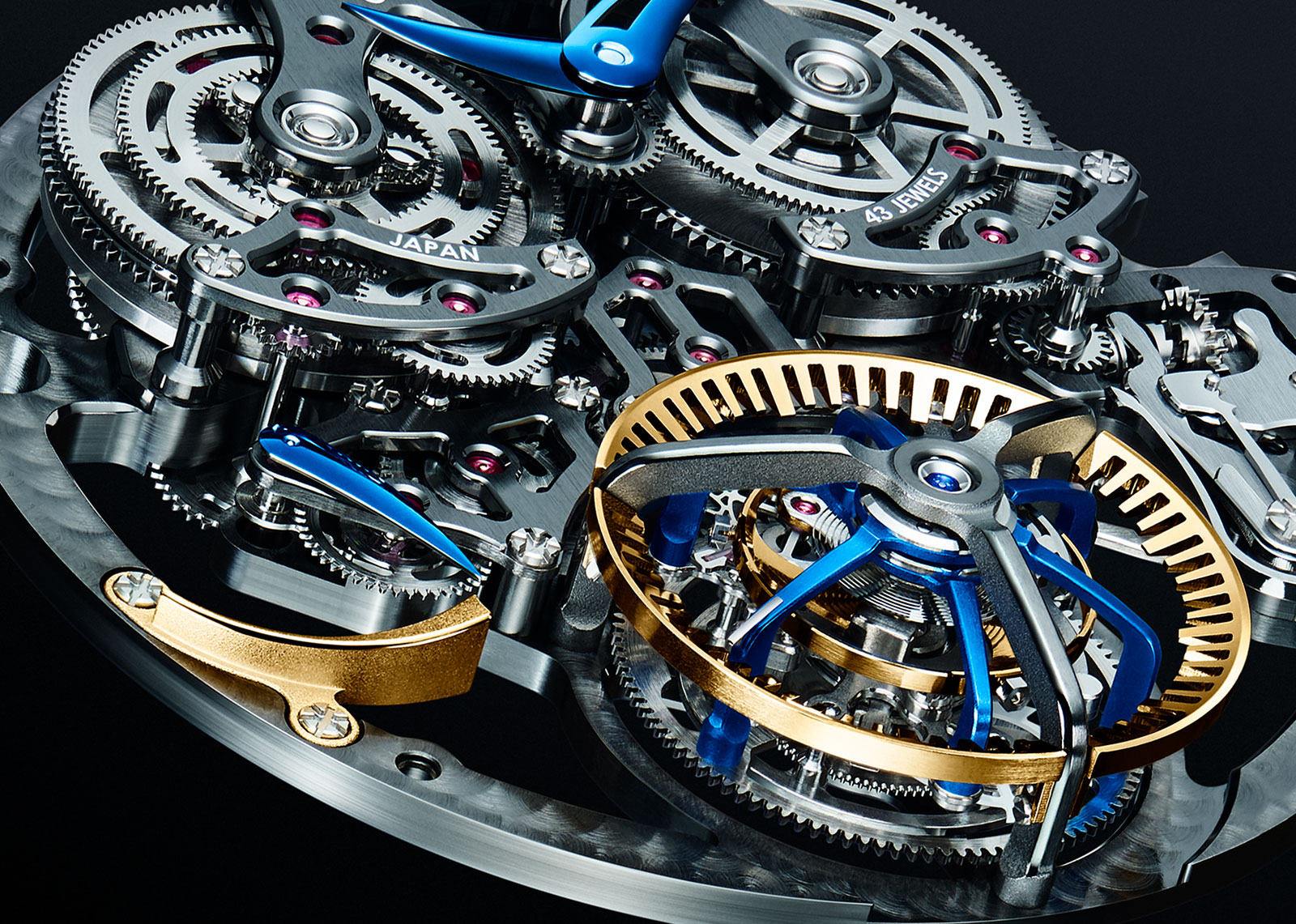 Grand Seiko
Starting in 1960 and continuing through 1964 to 1967, this was when Grand Seiko 44GS held the highest level of accuracy among all manual-winding, 5-beat watches in the world. Its complex design idea incorporated new rules about every other design aspect, including proportions, finish and angles. Three basic principles and roundabout nine elements gave the 44GS its recognition.
In the same year i.e. in 1967, Grand Seiko also unveiled the 62GS, the first automatic Grand Seiko. Following year, the 10-beats automatic 61GS and the manual 10-beat 45GS movements were introduced.
These developments were no accident. Seiko always improve themselves upon watchmaking skills; they keep inventing new alloys, exotic components and passionate designs to create every watch as an 'ideal' watch. This keeps raising the global standards of mechanical watchmaking. Some of GS unicities are the Spron alloys, Seiko's own mainspring-torque setting procedures, durability of individual components and the entire assembly as a whole, other than a balance wheel oscillation rate of 10 beats per second that further raises the bar and sets new standards of precision. It is less susceptible to positional changes and other external influences, bringing an astonishing accuracy of less than 2 seconds per day. That means, 60 seconds or less in a month! Or, it's a total of or less than a minute.
The Grand Seiko team named their ultra-high-precision models as "Grand Seiko, very fine-adjusted" name. The 61GS V.F.A. and the 45GS V.F.A became legends. However, we are right now concerned about the current Grand Seiko pillars – the 9S (traditional) and the 9R (Spring Drive). They should not be compared directly, since their technologies are different. Both; however, exhibit exceptional qualities. The Caliber 9S are movements designed primarily for the purists, offering the simple purity of a three-hand display with nothing else to distract.
Micro-Electro-Mechanical Systems (MEMS) technology is used to fabricate precision parts for Caliber 9S. MEMS, a highly advanced semi-conductor manufacturing technology – makes it possible to produce lightweight parts with extreme precision to tolerances of one thousandth of a millimeter.
Those willing to know more about Spring Drive or the 9R- calibers, read the earlier post first. Here, we will stick to the domain of purely mechanicals.
The following table briefly describes the 9S-series calibers by pointing at specifics.
Movement
Mean daily rate*
Normal usage accuracy
Power reserve
Number of jewels

Features

Caliber 9SA5
(Automatic, manual winding)
+5 to -3 seconds per day
+8 to -1 seconds per day
Approximately 80 hours
47 jewels
-Dual Impulse Escapement
-Twin barrels
-Instant date changemechanism
Caliber 9S86
(Automatic, manual winding)
+5 to -3 seconds per day
+8 to -1 seconds per day
Approximately 55 hours
37 jewels

-Dual time function with

24-hour hand
-Quick correction function of

time difference adjusting to

a calendar

Caliber 9S85
(Automatic, manual winding)
+5 to -3 seconds per day
+8 to -1 seconds per day
Approximately 55 hours
37 jewels
-Date display
Caliber 9S68
(Automatic, manual winding)
+5 to -3 seconds per day
+10 to -1 seconds per day
Approximately 72 hours
35 jewels
-Date display
Caliber 9S66
(Automatic, manual winding)
+5 to -3 seconds per day
+10 to -1 seconds per day
Approximately 72 hours
35 jewels

-Dual time function with

24-hour hand
-Quick correction function of

time difference adjusting to

a calendar

Caliber 9S65
(Automatic,manual winding)
+5 to -3 seconds per day
+10 to -1 seconds per day
Approximately 72 hours
35 jewels
-Date display

 

 

Caliber 9S64
(Manual winding)

 

 

+5 to -3 seconds per day

 

 

+10 to -1 seconds per day

 

 

Approximately 72 hours

 

 

24 jewels

 
Caliber 9S63
(Manual winding)
+5 to -3 seconds per day
+10 to -1 seconds per day
Approximately 72 hours
33 jewels
-Power reserve indicator
-Small seconds hand
Caliber 9S27
(Automatic, with manual winding)
+8 to -3 seconds per day
+10 to -5 seconds per day
Approximately 50 hours
35 jewels
-Date display
Comparison 4: VALUE & PRICING
Indeed, these two brands are priced differently depending on their value propositions. It also applies to the vintage models; Rolex vintages have always been in higher demand compared to the Grand Seiko vintages. Rolex, is therefore, much pricier than GS even in this sector. It also helped increase the desirability of Rolex as a brand globally.
Grand Seiko, being a younger brand, it was harder for them to predict their acceptability but later on, they grew a cult of their own. Just like the Rolex, its value never depreciates like many super-popular Swiss watches in it price range. Grand Seiko watches tend to depreciate ever so slightly, it makes them a great value pick.
Final verdict
It's not possible to mark something as final when it comes to these two reliable wristwatches that hold their values. "Which brand is better?" – like we mentioned earlier also – there will be some who will make Rolex win hands down or fight tooth and nails for Grand Seiko win for everything it is. Now, who adheres to the industry's strictest industry standards for accuracy is still one way to answer the very question partly, for that focuses upon endurance and functional designs.
Rolex watches will almost always be the most expensive option compared to Grand Seiko and not just tend to hold their value better but also command well over their original brand-new retail prices at times upon a resale in the secondary market. But Grand Seiko, resell very close to their original retail prices – a stark opposite to the rapid and extreme depreciation many Swiss models in the Grand Seiko price range are subjected to even if not used for once.
Both Rolex and Grand Seiko are high-end, are exceptionally well-made; iconic – but the GS fits your budget easier. Besides, with Rolex; you have to stick to the traditional mechanical domain only while with the GS; you can venture into the world of Spring Drive and high-end quartz.
A few names that stuck
Given all of these differences, there are rooms in a collection for both. Regardless of whichever you buy first, you will own one of the very finest luxury timepieces available from iconic brands renowned for pursuing perfection. Let us help you find some by stating most significant models from either brand.
Grand Seiko
SBGR311: A modern Grand Seiko built off the mighty caliber 9S; this brown-dialed beauty delivers the goods with a hypnotically radial-patterned dial. It incorporates cutting-edge technologies, like MEMS to traditional craftsmanship for extreme precision-built components and meticulous finishes. It also helps to ensure there is minimal friction between the moving components, increasing timekeeping efficiency and their collective and individual lifespan.
SBGH267: Another Calibre 9S marvel, it is a Hi-Beat version that celebrates the 20th anniversary of the Calibre 9S.
SBGJ203: This Grand Seiko GMT watch has an accurate hi-beat automatic movement and just the right amount of fine details; angular and treated with the exceptional Zaratsu-polishing.
SBGH265: The homage to the first V.F.A. this limited edition model housing the Calibre 9S and is accurate to +3/-1 seconds a day. Its case is made of platinum; it's Zaratsu polished to a distortion-free mirror finish.
SBGJ229: The Ceramic Grand Seiko is one of the greatest Grand Seiko watches ever made! At its core, it's something far more recognizable as a classical Grand Seiko that goes in an innovative direction. Constructed out of blue Zirconia ceramic, it surrounds an inner shell of high intensity titanium. The case of this limited edition is both incredibly lightweight and highly durable. Inside, it's a caliber 9S86, adjusted to six different positions and temperature levels. Daily accuracy is between +4 and -2 seconds.
SBGH255: It's the very first professional-grade dive watch to bear the GS moniker that showed the exceptional finishes, top-grade movements and extraordinary dials needn't be reserved for watches only to be worn on the land. The professional diver is designed to meet the optimum grades with its titanium case, specially designed to withstand the pressures of saturation diving (up to 600 m) without the need for a helium-escape valve. Runs on the hi-beat Caliber 9S85 and uses a dial made of pure iron to protect the movement from magnetic forces.
Rolex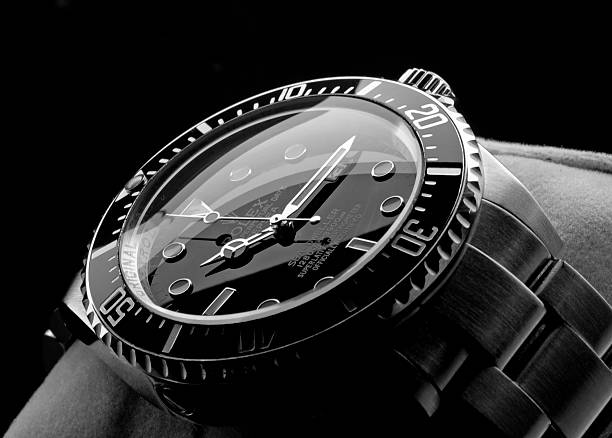 Rolex Day-Date II: First launched in 1956, this luxurious watch offers a clear display of the full date and the specific day of the week in windows. Today, it is available in different variations and finishes and is associated with the high and the mighty. It was nicknamed the President The classic wristwatch measures 40mm across and is decorated with a fluted gold bezel and diamond indices. Houses a 3255 caliber self-winding movement. Noted for its high level of refinement and wearing comfort.
Rolex Cosmograph Daytona Platinum: Been around since 1963. The watch has been linked to exemplary performance, especially in the world of motor sports. Made from platinum, it is designed to specifically meet the needs of professional racing drivers as efficiently as possible in analog. Offers a high degree of chronograph reliability with an accurate tachymeter scale for measuring average speeds of up to 400 kilometres in your unit of choice. It's an ultimate statement watch for drivers that are absolutely enjoyable to wear.
Rolex Explorer II: A chic, luxurious watch made from very high-quality stainless steel makes it insanely durable. Being self-winding, it provides maximum ease of use – also due to its matchless clarity.
Rolex GMT-Master II: For men caught by wanderlust; you'll find this to be your ultimate companion. Release in 1955, the GMT-Master II has gained popularity over the years; its iconic blue-red ceramic bezel inspiring its nickname 'Pepsi'! The blue half represents the night-time hours while the red represents the day on the 24-hour scale that enables it to display the time in different time zones. The current generation version is made up of stainless steel with a Jubilee strap that guarantees its durability.
Rolex Explorer 1016: Perhaps the most beautiful Rolex sports watch ever created, this fine timepiece was specifically designed for explorers who would also be able to wear it as a dress watch for an esteemed yet understated look. Its Paraflex shock absorbers and vintage classic form makes it effortlessly easy for everyday use. It's a superlative chronometer for time-conscious ladies.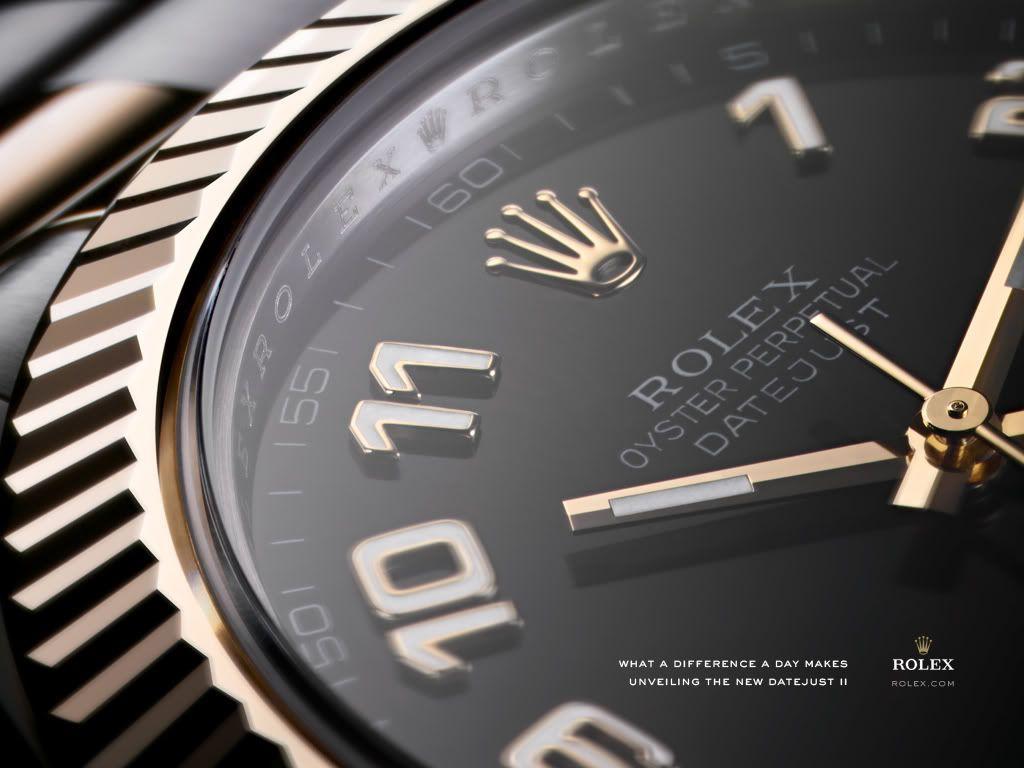 Rolex Cellini 50525 Rose Gold: A prestigious watch delivering an exemplary performance, this elegant, mechanical, traditional timepiece with a secondary time zone has a more extended usability than being just a good, trustworthy urban wear.
Rolex Submariner Date: An iconic timepiece first released in 1953, it had a rotating, highly scratch-resistant and anti-corrosive Cerachrom bezel; large luminescent indices and a superlative timekeeping ability. The chronometer certification guarantees accuracy.
Rolex Milgauss: Unique; quite the head-turner, it was first released in 1956 and exhibits a wonderful design that's easy to spot from a distance. It is also a scientist's best friend and those who work amidst the power grids. It's resistant to magnetic fields; its stainless steel highly resistant to corrosions. The automatic movement is shielded against magnetic fields and its sapphire crystal is scratch-resistant and dial colour is fade-proof. A watch with bags of character!
Rolex Sky-Dweller 2020: A real statement watch very much unlike its old generation versions with Oyster bracelets. This current generation version has an Oysterflex bracelet made from an alloy of titanium and nickel for prolonged wearing comfort. It preserves the overall rigidity of bracelet components without adding on to the weight or sacrificing suppleness. Equipped with a second time zone, it makes an ideal choice for upscale travelers; its annual calendar with a rotating ring-command bezel setting the date, local and reference time. The 42mm Oyster case is made from a strong piece of Everose gold and the Chromalight lume gives a long-lasting blue light to make this classic watch convenient for wearing through the night.
Rolex Oyster Perpetual 36: The latest version released in 2020, it is an incredibly unique watch for its bright dial. Running on a caliber 3230, it guarantees an exemplary performance. You can swim with the watch; it has a more than decent water resisting ability and till 300 feet, it does its duty. It's an elegant, superlative chronometer assuring high level of precision and power reserve. The classic Oyster Perpetual 36 is a top choice when you are thinking about an amazing anniversary gift.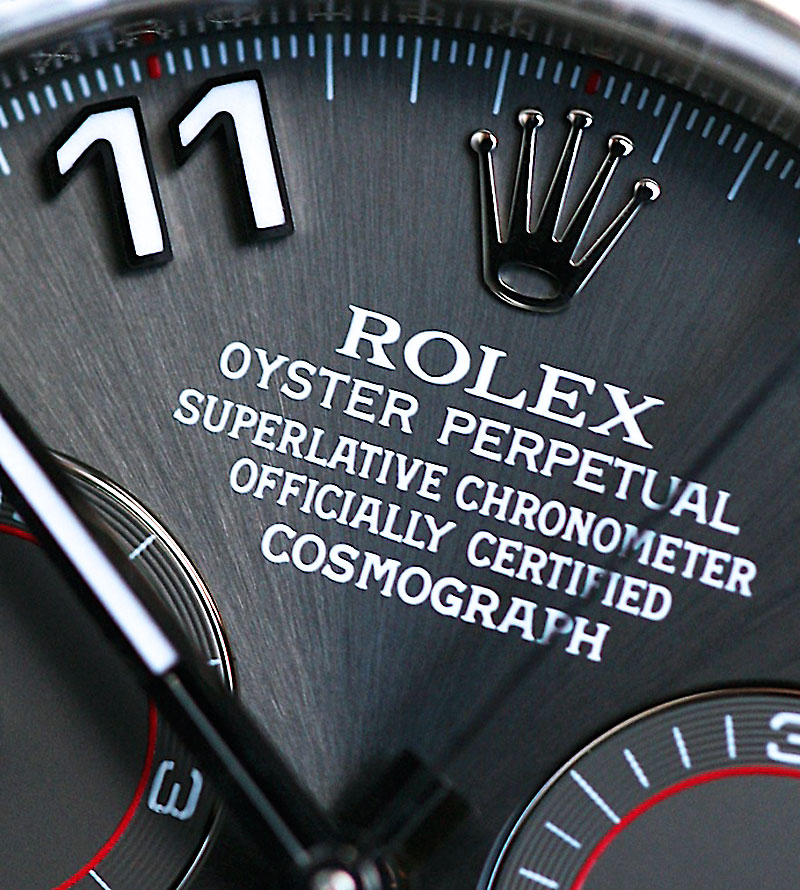 Rolex, or the Grand Seiko?
Despite many an attempt to dodge that question, we finally arrive at it. It is something still many people will have; so, to answer it at its simplest: If you love exploring new designs and styles without deviating from the basics, Grand Seiko could provide you all the adrenalin you need. The most recent models sport new styles and fantastic new dials utilizing the Shizukuishi Watch Studio to its fullest. Their watchmaking craftsmanship is far superior to that of Rolex and their touches make Grand Seiko offer the highest levels of refinement both for mechanical performance and case finish. Their top tier design and styling hallmarks make the Japanese brand stand out as a luxurious watchmaker, committed long-term towards catering the finest watch connoisseurs. Grand Seiko quality exceeds many luxurious watchmaking Swiss brands and is at par with some of the top Swiss high-end luxury watches. Rolex is one of them but truth remains, Grand Seiko doesn't have the lure Rolex always had and will, probably, keep enjoying it into the days of future. Other luxury brand names would comprise a long list which we soon intend to bring you and also those Swiss brands who were outrun by the Grand Seiko, earlier and of recent.
In the meantime,
leave a reply below stating which Grand Seiko mechanical caliber you think to be the best.