These are unbeatable names in luxury and mean exactly what 'luxury' portrays. That's to say – an insanely high pedigree and lasting goodwill to make every penny of yours count.
A watch and the man: Nothing unusual about it
Watch aficionados get as varied as they are; from the budget-restrained appreciator holding fine craftsmanship in high regards to the boorish braggart with really deep pockets and zero admiration for inner machinery; going by only its superficial looks. Both build their respective monuments according to their own appreciation for illustriousness, so don't be surprised if you find a very humble human wearing…say, a Rolex! He (mostly; very few women are into watches) will be enough proud of his watch; it's very much possible that he sawed wood and drove nails to it for his precious, little thing. He appreciates its high-quality tool-like persona; his bridge to the trajectories of time. It never looks out of place on his wrist.
It obviously brings us to the point to ponder – "What would they consider?"
Those making the fine watches tick
It's a loaded question with probably, a lengthy answer. No shortsighted, quick response would do without going out of context. Observe with an open, majestic, calm and non-racist view.
Now, this is not about the best. Best – at best – is a relative term. Every brand we talk about here is best in one way or the other. Patek is best in mainstream luxury when it comes to lasting value, tradition and overall history. Lange is much, much younger yet on the same boat with Patek. It isn't Patek but; just like a Vacheron isn't a Lange. Or an FP Journe, being neither!
Next are Greubel Forsey; for they make the best tourbillons in the world. Another similar brand is the Thomas Prescher. Mechanical art, arguably, is best from Urwerk; elegance and engineering are best (among mechanicals) with an IWC! You may bring forth just any other such name – Vacheron, Zenith, Piaget, Cartier, Grand Seiko, Credor– they all got something or the other nice that's best in the lot. For that very reason, again, any luxury watch represents a considerable expenditure.
It requires considerable forethought to deal with it. Although it boils down to 'how many years it can run trouble-free', there are many other aspects some answer brilliantly. You find nothing to regret about a purchase.
Next to appear an array of names and pics that showcase luxury watches with their excellent attention to details and masterful execution of craft. You'll find some of the rarest of materials and concepts finding way into them. They all; however, got one element common; perhaps the most expensive one.
It's the human touch!
The quintessential in haute horology
Disclaimer: The order doesn't alter the respective greatness of brands and watches mentioned. They have been arranged with the most popular ones first.
1. The mighty Rolex: A lot among you might frown why the largest production, machine-made giant is making an entry into the domains of handmade, but before that! Rolex earned respect and admiration and is valued across the globe more than any other brand. Even Omega SeaMaster; that we will talk next. So rid of your biggest misconception; Rolex definitely got machines to build their watches, but every Rolex watch receives hands-on human attention; the kind you hear about other fine Swiss-made watches. The only other brand that equals its popularity is Michael Jackson. So there are more numbers of dedicated forums, clubs, events and books for which Rolex plays a pivotal role. Even after 50 years, a Rolex will be a Rolex! Any model will do.

2. Omega Moonwatch: Mention Rolex and Omega can't be far behind! It's said that there is Omega Speedmaster Professional and there is everything else. It is the most iconic OMEGA, taken part in all of the six lunar missions. The legendary Speedmaster impressively represents a pioneering, adventurous spirit. More affordable and still an attractive design, it is an extremely reliable watch that stays uncontaminated from the modern pseudo-advances. It was the world's most famous chronograph; it still remains.
3. Patek Philippe Calatrava Reference 96: This one, for sure, tops the list of the top luxury watch collectors; it's one of the most coveted and high-end timepieces in the world. It's a prestigious watch fit to be favored by royalty. Crafted to perfection using the age-old Swiss watch-making tradition, this Calatrava has always been (and will always be) Patek's signature watch for all time.
4. 1942 Vacheron Constantin Reference 4261: Traditionally speaking, this is the second of the top three fine watchmakers in Switzerland, followed by AP. The fine is about sticking to very high standards in the making and representing traditional values in fine watch-making, which this Ultra-Thin Minute Repeater exhibits every bit. Its rarity and value make it a fantastic piece to spend hard-earned money upon, especially when you are in a particular mood to procure a vintage.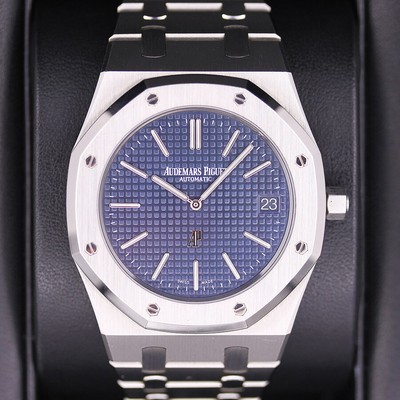 5. The 'Jumbo' Audemars Piguet: Unless you are obsessed with complicated pieces like the 5503 Triple-calendar Chronograph, you'll appreciate this rare, superlative mechanism housed within a revolutionary classic design, built with an unstinting sense of craft! This Extra Thin Royal Oak is an extremely intricate construction in refinement; from the case to the movement. You get the caliber 2121 with this; the thinnest of its kind, from 1967 till today. A rare timepiece that succeeds on many levels.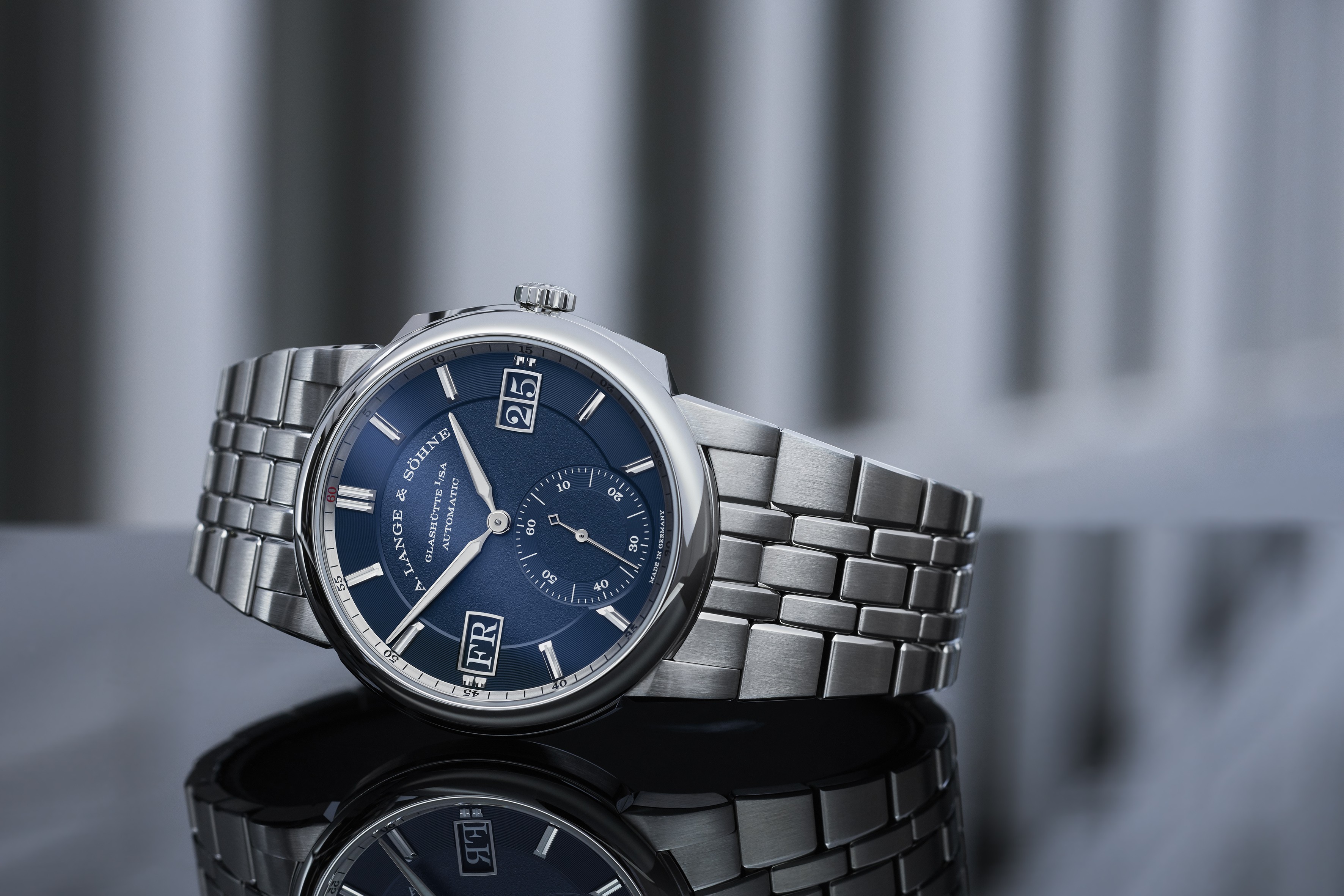 6. Lange Saxonia: Qualitatively, A. Lange & Sohne is unimpeachable; its character – we-go-our-own-way and their temperament laced with a certain degree of stubborn, contrarian obstinacy. This gold dress watch brims with this clean conscience, the Saxonia from Lange & Söhne is all about bringing out the complete art of simplicity in gold. A dress watch, practical, thoughtful yet discrete and unassuming. One of the very few with every element executed with sky-high precision and attention to detail, it will retain a warm, proud glow for many future decades.
7. Roger W. Smith: Those who are already set upon FP Journe or Philippe DuFour might find the creations of a bespectacled soft-spoken gentleman at the Isle of Man on Irish Sea a worthy option when you are after something beautifully crafted and interesting. The proud English tradition gives his movements a noblesse different from the Swiss. There's enough numbers of inventions, refinements and uniqueness to keep you happy. Applies to any model. But they are also extremely expensive and got lo-o-o-ng waiting lists attached.
8. Jaeger-LeCoultre Reverso: Intricate designs aside, JLC also developed the smallest caliber in the world! The tiny Duoplan or alternatively – the Caliber 101 – was introduced in 1929, just 14 mm long, 4.8 mm wide and 3.4 mm thick. The Reverso is named so because it can turn around; reverse itself. It's iconic and was created for polo-playing British army officers of 1931. The case swivels and that's how you protect the glass. The case slides out and around, revealing the back of the case, which you may get engraved, enameled or even feature a second watch dial, obviously costing more. It's Art
Deco at its truest, capturing more than just the two-dimensionality. A most celebrated JLC timepiece!
9. Breguet Tradition: The most attractive and interesting watch series from the company that's mechanically intelligent and flawlessly combines good taste and logic. The Breguet Tradition is at the height of its powers. There's an anti-shock system that you can rely parachuting with while its classical roots make them complete as dress watches. The lovely symmetry of the original one-handed 'Souscription' pocket watch is a part of the Tradition.
10. Cartier Tank: An artier Tank, in other words. The Tank – along with the Santos – is a simpler offering from Cartier; but with a surprisingly long lineage and interesting stories behind. The Tank since its beginning in 1918 is made less than a hundred per year and makes for a classic addition to a horological repertoire. It's imitated more often than you think and the reason is clear.
11. Grand Seiko: Their easy beauty strikes you suddenly and then you start feeling the pride of the manufacturer and his sincere devotion to quality in each of the pieces! Most of the mushrooming Swiss brands – painfully – lack that, which they replace with an easy, habitual cynicism, reeking of varying degrees of mistrust. You will find yourself wearing the GS remarkably more often than any such big Swiss name you own. They are a lesson to us all about not letting preconceptions blinding our eyes towards avid beauty.
12. Greubel Forsey Invention GMT: Dials displaying separate time zones are common; you get an entire globe spinning around instead! A dizzyingly inventive example from Robert Greubel and Stephen Forsey's watches are all about technological wizardry, with the globe spinning in accordance with the planet's actual rotation. Sadly, you get them in limited numbers.
13. FP Journe 30th Anniversary Limited Edition Tourbillon: A more modern and experimental brand delivering pure enjoyment of true artistry, you can never go wrong with a Journe! This limited edition Anniversary Tourbillion model is a tribute to the very first, tourbillon pocket watch the French gentleman finished in 1983. It looks radically different from other F.P. Journe recent creations; you'll be in for a real treat when you'll turn the watch over. The hunter case-back is fully guilloché-decorated and opens revealing a movement also looking way different than typical modern movements. The movement is made of soft-grained gilt brass accented with highly polished and beveled edges and its bridges and plates are extremely robust.
14. Philippe DuFour Duality: From the watchmaker's watchmaker; the living legend, the Pope of watch making, but it takes longer to obtain one than to complete an entire horologer's training program. Over time, the Duality's value will double or even triple; for it's an enigmatic watch, both conceptually and mechanically. It's the same as the double-balance pocket watches of the 1930s with a single gear train and two balances with a common differential power delivery system; only shrunk down to something no greater than the size of a match head.
15. Thomas Prescher Triple Axis Tourbillon Regulator: Thomas Prescher is all about tourbillions; that too in three different axes. A worthy parallel to Greubel Forsey! Big watch brands never thought of it seriously; Prescher did. It's an ingenious timepiece in a classic design is and conceals well its incredible complexity at the first glance. Technically, the Triple Axis Tourbillon Regulator is not just mind blowing but also mind bending, totally.
16.Piaget Altiplano Ultimate Concept: Piaget introduced the thinnest of all mechanical watches. At just 2mm, the Altiplano Ultimate Concept is Piaget doing their homework well! Extremely well. Not just technicalities, the Altiplano's daring, off-limits creativity bestows it the 'priceless' tag. A radical redefining of watch architecture, its absolute slenderness is due to the main-plate, case and bezel fused into one single component.
17. Credor Sonnerie: Rivals the Grand Seiko; a well-kept, open-secret of the Seiko Corporation. It is an elite brand of Seiko, the Sonnerie being Seiko's very first chiming watch. This Credor Minute Repeater is unusual in terms of its numerous technical features, the silent regulator using air resistance and the Spring Drive technology being the biggest two. Its high-end finishing is for Philippe Dufour playing the role of the advisor to Seiko artisans.
18. IWC Schaffhausen Portugieser Ref. 325: The rich and prestigious Portugieser from IWC is a strong demonstration of high horology, earning it love, respect and admiration from all over; including the watch-making world. You may hold the Portuguese as a grail watch, for this classic is compelling on every level! Beauty, technicality and fascinating history, IWC creates a relatively rare thing by bringing all three together!
19. Urwerk UR-111C: For non-conformists, Urwerk added the UR-111C to the Special Projects Its sci-fi look creates a strong bond and its mechanism merges into your wrist. The machine becomes a part of you more than any! The new interface discards conventional crown, integrating a roller to the matte titanium case. Instead of hands showing the time, there are four indicators displaying the minutes (requires two indicators), hours and seconds. A conversational, unconvenional wrist device with a shape that ticks the right boxes immediately.
20. Zenith Defy El Primero Double-Tourbillon: Each of its escapements is a tourbillion and there are two! Zenith's high-beat (5 Hz.) El Primero (chronograph) led ways for many other high-beat chronographs to develop, but not the Double-Tourbillon. The Zenith caliber 9020 automatic movement also features a new visual architecture. The two escapements are now set to operate at 50 Hz and 5Hz respectively, instead of 50 Hz. and 4Hz.
At the end of the list
These Top 20 Best Men's Luxury Watches win hands down given their value proposition, unique design and technicalities or build and material quality. These you can trust to be the best bets among all the timepieces hovering in the higher territories of the horological stratospheres.