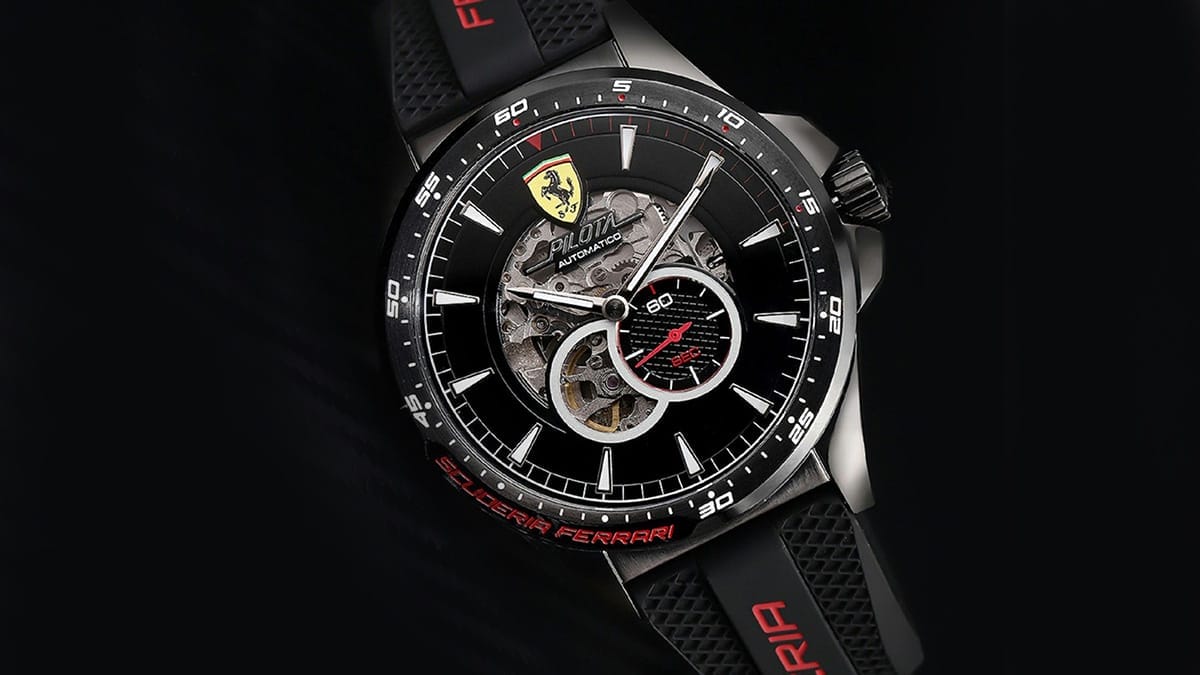 November 15, 2021

Watch Gonzo

1973

,

Alpine

,

Alpinist

,

Astron

,

Automatic

,

Automatic

,

Bolt

,

Chrono XL

,

Citizen

,

Cocktail Time

,

Diver

,

Dress watches

,

Exotics

,

Flightmaster

,

GMT

,

GPS

,

Grand Seiko

,

Heritage

,

Hydromax

,

Invicta

,

Italian Watches

,

J.Spring

,

Kinetic

,

King Turtle

,

Lukia

,

Luxury

,

Marine Master

,

MotoGP

,

Multi-function

,

Navihawk

,

New Seiko5

,

PADI

,

Pocket watches

,

Powermatic 80

,

Powermatic 80

,

Presage

,

Presage Automatic

,

Pro Diver

,

Pro Master

,

Prospex

,

Prospex Diver

,

Radio-controlled

,

Re-Craft

,

Reserve

,

Russian Diver

,

S1 Rally

,

Sapphire Crystal

,

Sattelite Wave

,

Save the Ocean

,

Scuderia Ferrari

,

Seastar 1000

,

Seiko

,

Seiko 5

,

Seiko automatic watches

,

Seiko Premier

,

Solar

,

Specialty

,

Spring Drive

,

Street

,

Street Fighter

,

Sumo

,

Super Titanium

,

Swissmatic

,

T-Classic

,

T-Pocket

,

T-Sport

,

Tissot

,

Tissot T-Touch

,

Tradition

,

Tuna

,

Velatura

,

Venom

,

watches

0
Watch gifting basics
Not every watch gifted needs to be the Breguet No. 160 Grand Complication from the Swedish count Axel von Fersen the Younger to Marie Antoinette, the Queen of France (wife of Louis XVI). Or – the Ladies Oyster Datejust from John Meyer to Jessica Simpson! Only to remember while gifting a nice watch is the other one should be able to appreciate it and not think it as something to ruin their precious moments.
Thinking that watches so far have made wonderful, affirmative gifts did so only for their diamond-filled flairs would be wrong! A luxury wristwatch is an expression of love and generosity; of good taste and your desire to be present in the person's life every day. If you're in Russia, you also wish someone a prolonged and prosperous life when you gift a watch. Each of these factors sums up to make watches great gifts – also, great ways to express what you want to see in the recipient.
Why gift a Luxury watch?
Watches are an ideal gift for any occasion. They exude luxury; however, the way a sophisticated watch with an executive feel would is vastly different from the dazzling sports chronograph. Use them as a way to express your love, respect and a few more other, good things for the one you're gifting it to rather than imposing your own choice. Gift responsibly.
Watches represent gifting time. Good time, prosperous time, free time – in short, they indicate a time to rejoice.
It's a gesture that indicates that you value the recipient's time.
Watches being great fashion statements with a certain amount of professional touch to them; also means you wish the person prosperity.
You are giving a valued, durable and comfortable daily wear which will keep you closer to the recipient of the gift.
A luxury watch is never a throwaway gift and in no way shall appear as if your gift was given in haste.
Watches carry a great sense of personality and amplify further the character of outfits. Your gift will help shape his or her further.
Points you should remember prior gifting a watch
Whether it's a serious watch enthusiast or a casual wearer you're gifting that luxury watch, you got to walk fine lines for your gift not to backfire. Sure, the fact that you've brought a gift is something much gladdening but it could turn out that this is not particularly what it should have been.
Watch the watch that rides his/her wrist normally. A chronograph lover is not much likely to appreciate a simple three hander unless he wants one for office; the sportsman can't be offended with another G-Shock. Or – the mountaineer with an extra Garmin on his desk!
The opposite is also true. For someone deliberately leading a sedentary life and not likely to shed it anytime soon isn't going to be happy about a G-Shock or a Pro-Trek unless he/she is a gadget freak. Still, if you insist, a plain three hander with a sports emblem would be much welcoming. Seems you got the idea.
No doubt you will always want your gift to be appreciated every time the wearer sees it on his/her wrist but with a hardcore watch collector, thing turn a little more difficult. The more, the merrier theory, here, is not going to work always; you need to muster up a little knowhow about less is more. You better know exactly their expectation(s) from a watch.
A word about gifting pocket watches
Vintage or vintage-styled pocket watches are more of a special totem than something for everyday use. Still, you may use one on a regular basis with your cargo shirts and jeans.
Other than wearing, a pocket watch finds use as a desk clock, a decoration on your bookshelf or as a bedside watch.
A vintage-styled pocket watch should be from a reputed watchmaker.
Pocket watches have been associated with evolution of fashion shaped by politics and cultural shifts.
Choose from the Platter
Scuderia Ferrari: Glamorous, purposeful and yet at the lower end of the price spectrum for watches associated with the Ferrari name, Scuderia Ferrari are sleek and sporty quartz timepieces inspired by the automotive universe and represents the power and beauty of the Prancing Pony-stamped automobiles. It's a dynamic and sophisticated range; elegant and eclectic and embodies the many facets of Maranello Motorsport other than that of Scuderia Ferrari. The most elaborate of these timepieces offer skeleton dials and see-through case backs reflecting the way certain cockpit components of Ferrari single-seat racing automobiles appeared.Every Scuderia Ferrari watch is reminiscent of the complexity associated with Formula 1 racing. They are sporty, sophisticated; with fashionable detailing and bright metallic accents.
Tissot: Tissot creates luxurious-looking pieceswith an equal number of options both in the sporty and dressy categories. They look great because of their sensibility in design, functions and details. To pick up one, don't miss out on our Top Offers on Swiss Luxury watches. Or, you may take your pick from the Swiss Watch Week
Seiko: Whether Seiko is luxury is a debatable topic to some but those in the know bear no doubt about it. The luxury line starts from Presage and goes up to the Grand Seiko; with this kind of quality, a Swiss luxury watch would cost at least four times the price.
Citizen: Practical and completely hassle free, Citizen's primary offerings are though its Eco-Drive offerings though a considerable variety stays present in the plain quartz and mechanical domains. This everyday luxury is Citizen's forte.
Invicta: They were Swiss and today also they are under American undertaking. Invicta creates some of the most exquisite luxury sports watches, both quartz and mechanical. Keep their sizes under check; the recipient of your chosen Invicta piece needs to be large-framed for most of the models.
Keep dropping in to leave your replies below. State which one you'd like to go for the most and also, for what?