To be honest, many of you find my column more irritating than entertaining and let's face it – It's greatly due to the fact Gonzo's outlooks often do not match the rest. Few decide to walk his path and those who did, found something unusual waiting down the path. Some found them interesting, some did not. They found solace in other stuff instead, like in the Hello Kitty Red Apple Figurine or in a Crystalline Ballpoint Pen. Sadly, these you can't put atop your wrist.
Sounds like cynicism. Some would even go a step further and find the above statement to portray an inflated ego of a person who's rude by default rather than his sincerity to a particular kind of a wearable accessory. It is always good to be thoughtful and measured, but not so much as to sway spinelessly; undetermined about a conflict of interests, ranging between deplorable and rewarding. Addressing ludicrous stupidity about shoddy product-quality merely encourages that very same sincerity, unapologetically blatant to keep away from things that claim to be something which it's not. Those filling the bill i.e. deliver what they promise, are not hard to find out, unless you intentionally turn a blind eye to them.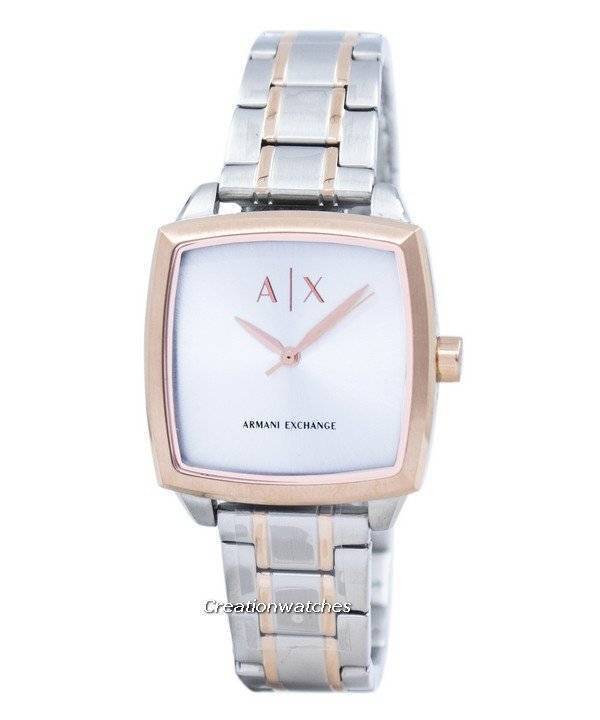 Some very nice watches that are square have stayed under-appreciated for a long time. They are firm and meaningful models that stayed largely underexposed; however, with square watches making a comeback, there are some nice surprises that you can start timing up the New Year with. You may choose from analogs, digitals and ana-digis, run by battery-driven or solar-powered quartz movements. There are both Japanese and European watches in this category; from the Casio Digital Stainless Steel Alarm Chrono Dual Time and the Armani Exchange Analog Quartz to the Tissot T-Lady Lovely Square and the Citizen Quartz.  A watch – unless it's for someone very elderly or someone you are in a tiff with – will always make up to be an excellent gift. You'll always let the person know your appreciation about the way they value their time. As a bonus, they will wear this instance and remember it every time they'll look at their respective wrist. A retro piece like the Casio Analog Digital Telememo Illuminator will also trigger the memories of many good old days. Back in 1970s and the 1980s, the Telememo feature was one of the hot technologies you could find in a watch, so someone from that era would be real happy living up a bit of the past.
So there you go! Make the New Year as memorable as you can, in the way you (or someone else) would like it. A worthwhile gift is always a good way to start.
Watches mentioned in this post are listed below. Click to see details and buy them: