If you did a mental survey of the brands of watches people around you are wearing, chances are you will find most sporting one of the Japanese big three- Citizen, Seiko or Casio. If you asked them why, they'd probably attribute their choice to their reliability and affordability. Japanese watches are hard to beat on functionality, but a few can even give some Swiss masters a run for their money. Let us examine some of the best Japanese watches in the market to suit all budgets.
Orient 300M Diver
Priced under $2000, this great diver watch is one of Orient's top models. It's a high-functionality watch in a 45.7 mm steel case, and like all Orient watches, uses an original mechanical movement. As the name suggests, the watch is water resistant up to 300 meters. The sapphire crystal and thick case negate the need for a helium release valve.. The movement in this one is the Orient Caliber 46N4A automatic with date and power reserve indicators. The dial is attractive, easy to read and available in orange or black. This is one solid divers watch.
Casio Edifice
The Edifice boldly integrates an attractive modern design into Casio's well known functionality. This great looking watch further evolves and experiments with complex 3D dials that contributed to the popularity of the G-Shock. Armed with Casio's Solar Atomic quartz movement, this light-powered and highly accurate time piece features global times in 29 time zones. The watch also has a chronograph, a tachymeter scale, and a 24-hour countdown timer. What's not to love in this highly durable, grown-up G-Shock that is priced way under $500.
Citizen Signature Collection
One of the newer additions in men's watches, this collection has materials, quality and construction that are better than most other Japanese watches. Each piece in this collection has a hand-assembled light powered Eco-Drive quartz movement. The great looking straps are lined with sapphire crystals. Along with the time, some models feature an alarm and a chronograph. The collection is stylish, highly functional and priced little over $1000.
Citizen Eco-Drive Promaster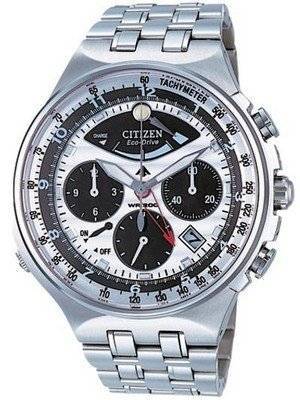 Featuring Citizen's famous Eco-Drive light powered quartz movement; this versatile collection is priced under $800.  The pieces in the collection range from diving watches to aviation watches. A rotating bezel in fiber and steel, eye-catching style, and a vast number of functions are some of things that make this collection so great.  The Promaster Watches are extremely accurate and controlled by an atomic clock radio. The dial can be analogue or digital, and has features like- global times for 43 time zones, battery indicator, a chronograph, alarms, and a perpetual calendar.
Casio Pathfinder
This is a watch close to the adventure seeker's heart- the ultimate "Do everything" watch. Pathfinder Watches feature some of the most amazing functions including an altimeter, compass, barometer, thermometer, perpetual calendar, alarms, world time, chronograph, and countdown timer. Containing a light-powered, atomic-controlled quartz movement, some pathfinders may also feature moon phase indicators, tide charts, sunrise/sunset times and even more. Watch capability is never a question with this fully-loaded collection. Priced between $400 to $500.
Seiko Ananta Spring Drive
Nothing spells Japanese character like this beautiful collection of Katana sword themed watch. Retailed at over $8,500, this is the first luxury offering by Seiko for global availability. Some of the best watches in the Ananta collection represent the great Japanese heritage of mechanical movements along with the precision regulation of quartz.  Made with high-grade titanium, the Seiko Ananta has a coated bezel and dial, with gold-toned hands and hour indicators.