There is something about a quality watch that instils pride in the wearer. It may be the beauty of the design or the precision of the movement – or possibly the name. Some brands make an impact simply because they have forged a reputation among watch lovers. Take Seiko: this is a brand that has been around for so long it is endearingly familiar, yet its new models are always received with awe and wonder. The sheer precision instilled into a Seiko watch makes it something to be very proud of.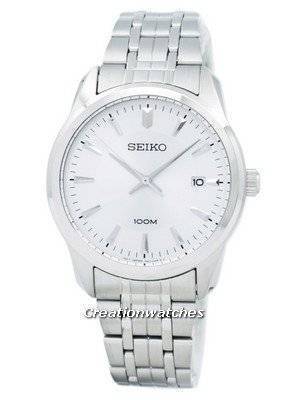 Of course, Seiko Mens Watch and Seiko Womens Watch are an affordable way into the quality watch market, but far beyond are the more prestigious brands, those favoured by the very rich. Most of us can only dream about wearing a Patek Philipe, for instance, and that most famous brand of all –Rolex – is so passionately collected that prices are far beyond the reach of the everyday man. The older Swiss brands tend to carry the most cache – Vacheron Constantin, for example – but that doesn't mean that the rest of us cannot wear impressive precision watches. It may be that where men's watches are concerned there is a greater choice, but ladies watches are also beautiful to wear.
At Creation Watches we take great pride in stocking a vast range of quality men's watches and watches for women so that we can provide our customers with the very best choice. It has also shown us that there is much more to a stylish watch than a high price tag. Take a look at some of the beautiful designs from Citizen, for instance, and you get a feel for why this is the biggest watch-making brand in the world today.
Whatever it is you want from a watch there is something that makes it a special investment, so you should wear it with pride. A classy, beautiful wrist watch is as much an item of jewellery as it is a timepiece, and it endures. Whether you are a fan of gold or silver, or want a more durable sports watch, there is so much available that you are sure to find what you want. Watches have long been a vital part of the daily outfit, and not just for practical purposes. The beauty and style of a watch is something to behold, and always will be.