Cutting it short:
Like any discipline, watches have their own set of terminology. Some are in common usage and others considered by hobbyists, collectors and watch techs. What follows, however, doesn't address the deep nitty-gritty; it's just an attempt towards turning things less confusing and help casual watch wearers gain the basic concepts of the deep watch-world. And above all, it is not a threat to one's freewill towards enjoying a particular style, nifty designs or make.
Let's move!
a. Hand-wind movement: – These give out clear, continuous ticking sounds. The movement is powered by turns in the mainspring. Winding the crown winds up the spring, storing in the power. It is released at a fixed rate, set by gears and wheels. Most hand-wound watches in the economy zone store around 40 hours of power.
While some might fuss over turning the crown regularly, there are more to simply look up to the appeal of a complex and beautiful mechanical heart that needs periodic tending.
b. Automatic Movement :– Things are almost the same for automatic movements as a hand-wound's except for the rotor, a free-spinning counterweight on the main movement. This one's driven by gravity and spins freely as the hand moves. The rotor winds the mainspring this way. Power reserves, again, are around 40 hours for the economy zone. Same feel, no fuss.
c. Quartz Movements: Quartz is more common these days than hot-dog and more popular among outdoor-lovers and sports professionals due to the standard quartz movements housing fewer moving parts than their mechanical cousins. This also keeps costs lower. Jacques Lemans is a name that fits the common man's budget; this brand offers a considerable number of less expensive, battery-driven watches. Some also come with the smooth-sweep instead of the jump.
d. ETA quartz movement: These, in simple words, are quartz movements produced by ETA SA. Their USP is they use other technologies to power the watch. The new Lemania and Valjoux movements are also ETA-SA products. Here, the battery is not necessary. The Citizen Eco-Drive Perpetual Calendar Alarm Chronograph is a fine example.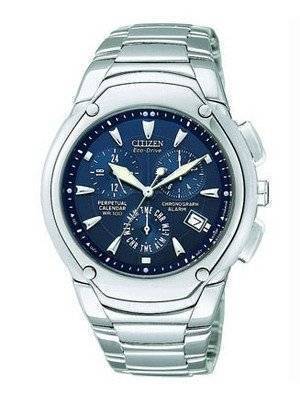 e. Kinetic/Auto-quartz: A mechanical-quartz hybrid movement named by Seiko and Swatch, respectively. A rotor powers the quartz capacitor inside instead of the battery.
On the outside
a. Bezel: This is the ring that stays around the crystal, on the outside. The ring can be a plain one or bear complex markings. It can be fixed or may rotate.
b. Crystal: The protective glass and are of a few types, sapphire glass (natural/synthetic), mineral glass and plastic/acrylic. Sapphire crystals cost more but resistant to scratches. Mineral glasses are also hardened but not like sapphire. The former flimsy plastic has now given way to transparent composites, so a must with high-end digital watches.
c. Display Back: A window at the back of the watch that shows the movements inside. The crystal used is either sapphire or mineral.
d. Screw-down crown: Water- resistant watches are fitted with crowns that thread into watchcase and have gaskets to seal water out.
Operational:
a. GMT/UTC: Comes as the second-feature of watches and mean the same things. GMT stands for Greenwich Mean Time while UTC means Universal Time, Coordinated. Both represent the time from another time zone and are measured by adding or subtracting hours to it. E.g. Pacific Time zone is GMT -8 (-7 during daylight savings), which means it is 8 hours behind those using GMT. These watches can also track second, third or fourth time zones, for example, the Rolex GMT Master series of.
b. Hacking: Not computers, but seconds. This is a feature that stops the seconds hand when the crown is pulled out to set time. This is for syncing the seconds.