Those of you who have constantly wondered about how the names Tuna or Sumo emerged, here's a quick lowdown.
Off with the reference numbers
You can't deny remembering alpha-numeric sequences is one hell of a tough job, so fans of Seiko came up with endearing – sometimes funny – aliases for their models of choice and they stuck! It created a better bonding between the men and their favorite wrist-top tools; but what were the background stories?
Here they come!
Back in 1968, Seiko received a letter from a professional diver who brought up a serious issue regarding the non-competence of the diver watches that time; about how they fell apart when exposed to the rigors of deep-sea/saturation diving. Seiko took time; more than half a decade but finally, when the solution was out in 1975, the diving-world was swept away with their creation. It was the most extreme diving watch ever built – the Seiko Marine Master Professional! Later, they also released a Limited Edition of the same model, but back in 1975 as it is now, nothing else like it surfaced. The latter – as some consider – is a great piece of overdone engineering, using a monocoque (type of vehicle design fusing the body and chassis in one, single piece) titanium case and a unique gasket in L-shape, impervious to helium. It was also given a protective outer shell and that's where the story starts from! It had the distinct appearance of a Tuna-can and from there, the name Tuna stuck.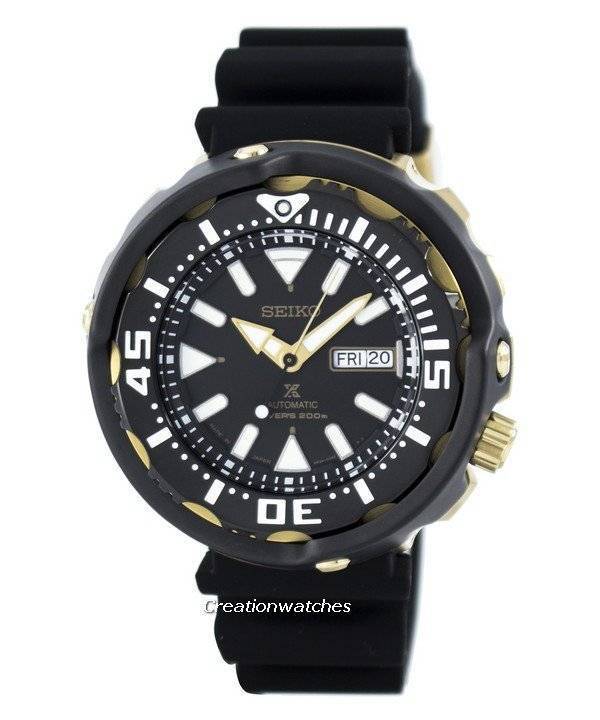 Officially, that's the Seiko Prospex Scuba dive Watch. The Sumo came around in 2007 and today, has a number of variants, including a Solar. How the name came about has two possible explanations:
The triangle at twelve appears like the chonmage; the knot on the top of the Sumo wrestlers' heads.
The unidirectional rotating bezel raised slightly on top of the sapphire crystal resembles the dohyō – the circular combat zone inside which the Sumo's wrestle. It's up to you to consider which one you think is correct.
All were given aluminum bezel and some were fitted with a shroud. The modern versions run on the 4R36 movement instead of the earlier 50 hours power reserve Caliber 6R15 with Seiko's proprietary Spron alloy anti-magnetic mainspring; the 40-hours power reserve 4R36 includes Seiko Diashock anti-shock system and an ETACHRON regulator. You get a near-stealth version and a white bezel version for the Sumo.
Are there any more?
Oh yes – the Seiko Turtle, the Samurai and the Arnie; there's also the Baby Tuna and the King Turtle and what can't possibly be left out from this discourse – the MONSTER! But that's another story for another day.
======================================================================
Keep dropping in to leave your replies below. State which one you like the most and what for?