When you like it short…
These watches from Seiko, ideally; were built under demanding pressures of professional outdoors. Plus, they are Seiko. That means, they are actually put to use.
Trekking, biking or kayaking – in fact, they're built for any kind of activity requiring manual, directional maneuvering under challenging conditions. These are good, budget-friendly, mechanical sports watches that share a fare bit of the brand's diver models.
The classic/sporty mix is a handsome look! Maybe that's what more than half of them reading this post will also tell. It's a sense of purpose brought to a peak and poised thereafter. The Seiko Prospex Automatic Compass Watches portray perfectly and gleam prudence through their every piece.
They are comfortable on the wrist, with a better than good readability. The compass feature needs a view of the Sun to tell direction properly. The aviator styled dial set within a chunky case is quite dressy. For professions requiring a lot of road travel, they make for some excellent working and hiking watches.
Good proportions. A good value for the money!
….and then you took the long, winding way!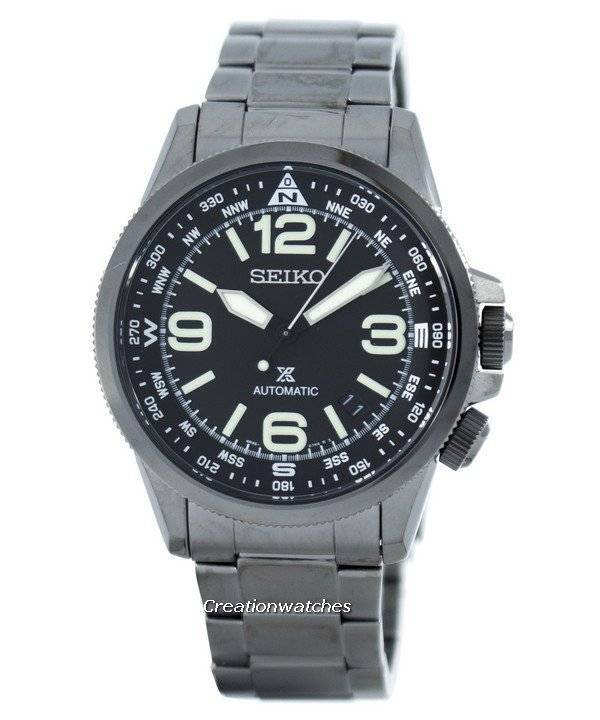 Oops! The Hardlex crystals are not sapphires. That's like a trademarked, mineral-based clear glass (providing good balances between cost and quality) with or without anti-reflective (AR) coating (sometimes dual sided and more than one layer). It is, definitely; a lot more prone to scratches than either of Sapphire or Sapphlex (hybrid crystal; mineral glass base fused to a thin layer of sapphire material at the top). You'll find them shielding the dials of the Kinetic Sports 200 series. Its good point is – It doesn't shatter even upon very hard impacts. It will crack first than shatter. No small shards to bother you in case it breaks. You can pick them up without stressing too much. It has now been discontinued and tagged obsolete in the brand's cost-cutting exercises. So it's either Hardlex or sapphire that you are to choose from. For these, it's Hardlex.
Eventually, all of them scratch-up to time-telling devices with navigational functions that also find some daily utility. With not too many urban-friendly compass watches around, many look the look but not walk the walk. The Prospex might not come useful under abyssal water depths, but good enough for recreational and semi-pro level outdoor indulgences. They got all that Seiko learnt through their attempts to build better compass watches and better Prospex-s every time. This twin merging is something of a hallmark in the Prospex family – robust, accessible and cool-looking, sharp and useful outdoor watches.
Eventually, you got it clear!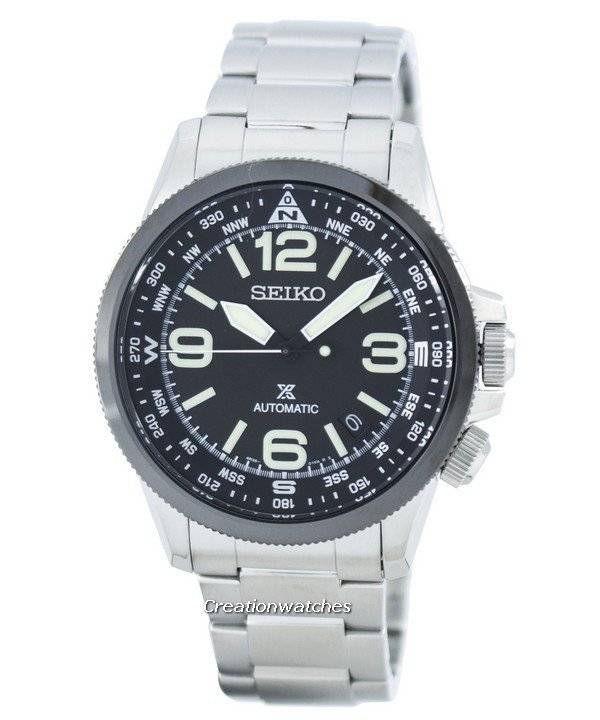 Even in this age of GPS devices, it serves great in wilderness – in the desert or on the ocean; or hiking to the middle of nowhere (according to mobile network mapping). Advanced electronic devices are link- and battery dependent; this compass is not. The rotating internal bezel with cardinal points does the job. The movement is solid; details are prominent and the finishes are par excellence. That; however, goes without saying for just any Seiko!
Watches mentioned in this post are listed below.  Click to see details and buy them: