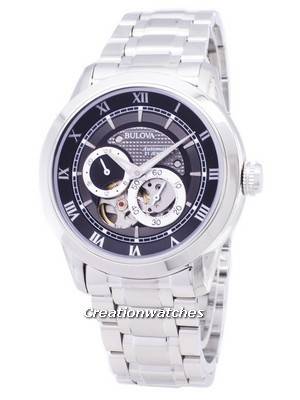 Whether you are looking for a dress watch for yourself or buying as a gift for the man in your life the sheer choice can be bewildering. A watch of this quality and style is for life, and it is a choice that needs to be made with that in mind. How do you start to create a short-list of possible candidates? Let's have a look at some of the factors you should begin with.
First, what does the recipient prefer, a gold finish or a silver finish? There is plenty of choice to be had in both, and while some men like the popular rose gold case effect – take a look at the very pretty Citizen Ecodrive Stiletto Super-Thin model at Creation Watches for example – others may find gold is not to their taste. There are some attractive models in the Seiko range, in particular among the Perpetual Calendar line, that combine silver with a few touches of gold for a more subtle touch.
You may also want to consider the type of strap; while many watches come complete with an integral metal strap, usually in the steel that forms the case, a leather strap is still a popular choice with many men. The Bulova BVA Automatic is a great example of a classy and very stylish Mens Watch that uses a classic brown leather strap to great effect. It's a traditional look that is timeless, and one that will suit any occasion.
Another factor you should consider is the existing jewellery collection of the man concerned: if it is yourself you will of course know precisely what you want, but buying as a gift can be made easier with a little research. It pays to buy a watch that can be worn as a dress watch or as a casual item – there are some lovely examples in the Tissot watches range – as this gives the wearer more use from the item.
There are many different styles of men's dress watch available these days, so have a look around the many on offer and see what takes your fancy. At Creation Watches we offer a full range of watches from the likes of Casio, Tissot, Hamilton, Nautica and many more great brands, and you can buy online with full guarantees that your watch will be brand new and in the right box.