"-Oh, not another horologist's rant!" Not everyone is interested in the technical contents of a watch – which I understand – some are not at all! All they want is sporting a nice timepiece; good to look at. Armani watches – I find them to do that in style – are quite in line in their overall stylistic existence, some being extraordinarily understated and cool.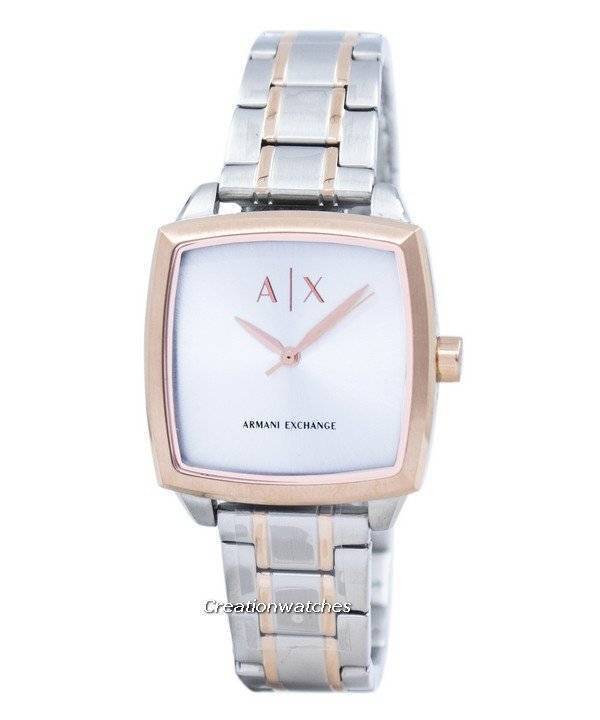 There's no doubt about watches from this Italian designer being successful! When something is in demand worldwide, there can't be any questions regarding its popularity. Moreover, we all know that Italian luxury is not something that you can neglect; not at least on a sane mind. The Emporio Armani watch, therefore; is something you can't just neglect.
For trend-conscious men and women, Armani unleashes an excellent line of trendy choices, which of course make for the majority in the Armani stable. Both timeless classics and creative, trendy pieces from Emporio Armani make for perfect companions for everyday life; for special events and occasions and some, for harsh, outdoor activities. Miyota, owned by Citizen, powers many of the Armani watches and is proven to be very reliable. Their mechanical movements are manufactured in Asia – some in Japan, some in Malaysia, and some even by Seagull, which is a Chinese brand.
Armani impresses with its expressive designs; mesmerizes with the delicate details and dazzles with a sporty elegance! Whether your choice is a classic black; somber brown or shining silver; you can stay rest assured about a Emporio Armani watch; fitting seamlessly into your perception of a premium brand that doesn't cost you an arm and a leg. Still they appear to be extravagant purchases despite a price that strikes you with awe!
Stylistically confident! That's the best way I can define the current and entire Armani line. I find quite a few of them to be elegant beyond expectation; they combine easily with the most expensive suits; ethnic and party wears irrespective to what brands they belong. Both the feminine and masculine lines show design cues opted from the Emporio Armani jewelry collection. They are typically discreet, manifested with timeless beauty and are not just to be found in Armani's classic models. They form a fixed part in any watch collection due to their varied range of motifs. That could be an insects-and-flowers motif; a magical symbol or a geometric and even an abstract theme! Star constellations, too. The classic'n'clean types in conventional, uniform colors (monotone or duotone) look the best (personal opinion) but the unconventional Greige (grey + beige) gives you a window to travel outside the marked and defined territory, without risking a blunder at all. Armani's devising of this escape into freedom with this particular color; I find it to be a pleasant one, smoothening classic patterns further.
Drop a reply below about your preferred EA dress watches and let us know what made you rank them higher than the list provided above.