Watches are excellent gifts for both men and women – let alone for children – as they make for a practical yet fun item. There are some watches that offer a sense of fun that is quite brilliant and at excellent prices too. Wearing a watch such as the Casio Baby-G BGA-200-4E, resplendent in its bright pink overall colouring, says that you are a girl who likes a laugh, while for men the Casio Classic Quartz Calculator CA-56-1DF offers a sense of retro style with its in-built calculator and 70's look digital display. That it costs a mere $35 is another bonus!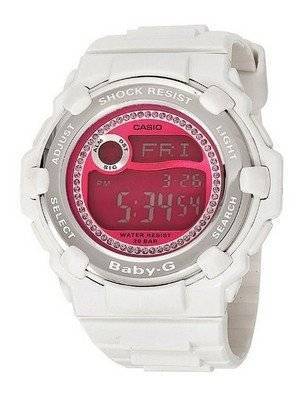 For women and men the Casio G Shock Mens Watch and Baby-G range offer a great choice of attractive, stylish models that can be worn for fun, and they are also durable, accurate and very well priced. With modern quartz movements they require a minimum of maintenance and are designed to last a lifetime. You can find such watches with all the features that you would expect of more expensive models, and if you are giving a watch as a gift you can make a statement about the sort of person you are, as well as pleasing the recipient.
At Creation Watches you can find a good representation of the fun watches that are available, in particular Womens Watches that offer something a little bit different. For instance, you can indulge in some designer style with a watch such as the Calvin Klein Quartz Disco Swiss Made K4021116, a brilliant looking modern style watch that is like nothing else on the market, and that sells for less than $200. You will find it hard to buy a designer name watch for less, and especially one that is as much fun, and as stylish, as this one.
Fun watches are a great buy and will bring a smile to anyone's face, but they are also excellent and functional items that serve a great purpose. Everybody likes to have more than one to choose from, and watches such as those described here will suit a more casual outfit. Choose from bright colours, metal bracelets, plastic cases and much more, and have a look at some of the more original designs, watches that look more like sculptures than timepieces. You really can afford a quality, fun watch that will endure, and that you will enjoy for as long as you keep it in top condition.