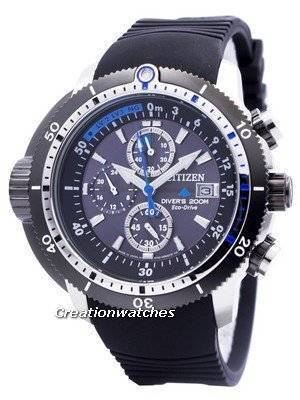 Are you looking for a gift for a loved one who enjoys the ocean waves? There are some quite fantastic divers' watches on the market, and from some great makers. Waterproof watches are a relatively new innovation. Indeed, the watches have always been associated with the sea, yet true waterproof watches were not commonplace until well into the 20th century. Indeed, the first accepted divers watch was the Omega Marine, a model that made its debut in 1932 and which set the standard and style for quality marine watches. Making a watch waterproof is difficult thanks to the pressure under water, but technology has advanced in recent years.
For divers, an accurate timepiece can be a life-saver; divers have a limited time under the water, and it pays to keep precise time on your time down there. At Creation Watches we have selected some of the most impressive waterproof diver's watches, and believe that we have covered the market very well. Take the classic Orient Automatic Divers FFE06001K0, a superbly styled watch from one of the top makers in the business. This is one of the most stylish and attractive of all the divers' watches we have seen, and it is also well priced.
Citizen does some superb divers watches, and we particularly like the Citizen Promaster Eco-Drive Aqualand Diver Watch. This quite spectacular design includes a water sensing stopwatch that will time up to 50 minutes –a  great feature that will be very useful for divers- as well as many other excellent and helpful functions. It is one of those watches that is made for practicality but, thanks to its clever design, also offers fantastic looks and a sense of durability that is hard to beat. Furthermore, it is less than $400 to buy.
Seiko has long been a leading light in the world of classic diver's watches, and the Seiko Kinetic Diver's SKA371P1 is one of the most popular in the range. Providing 200meters and up to 20 bar water resistance, this fantastic and very popular model combines classic looks with modern technology to give you a precise, accurate and long-lasting watch from one of the most famous names in the world. Divers watches are not just for underwater use as they include features that can be useful in everyday circumstances, and with excellent prices you can find some truly great bargains among these very beautiful precision made devices.