There is more number of people who frown upon the mention of Chinese watch movements than them who wear them straight-faced without caring anything about what others might say about it. That should be the spirit; it should be for everything in life and not just about your watch-wearing habits. All you need to see that it doesn't hurt anyone (snowflakes not counted) and that isn't an absolute violation of the norms we accept as maxims.
It's even surprising how people – mostly young adults – swearing by Fossil also frown at Chinese movements! Perhaps they are unaware of Fossil's initial order of 800,000 Sea-Gull mechanical movements. With the count now gone through another double of that, it can be said that Chinese movement manufacturers are becoming a force to be reckoned in the not so distant future. The Chinese Designer brands of watches are of very good to excellent quality and of exceptional value.
The Chinese market, despite the worldwide skidding halt, has shown incredible growth and the 3.7 billion people (48 %) of the world's population, interested in the finer things of life for less, are the biggest consumers.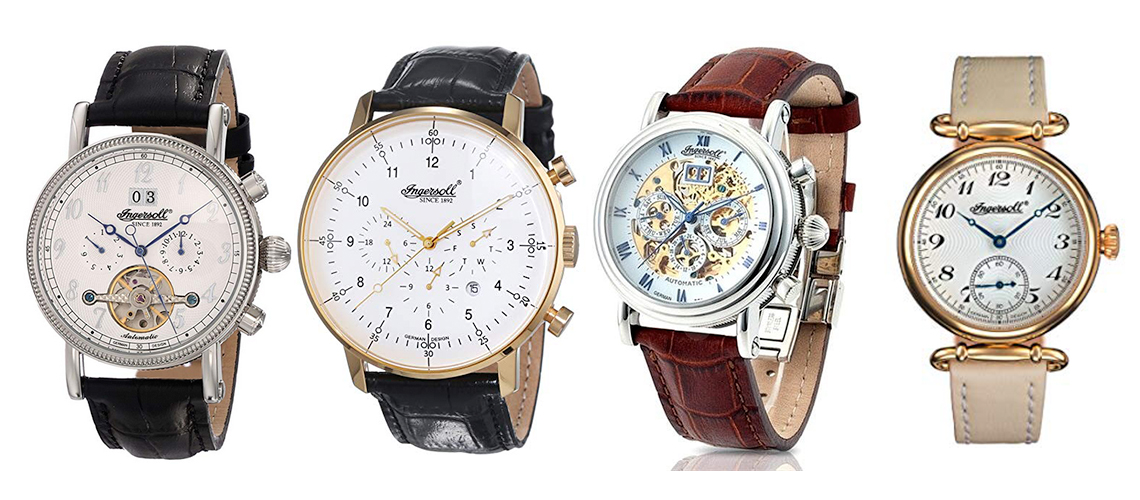 Who are the major players? The biggest is Shanghai among Chinese movement manufactures, followed by Sea-Gull. Both originated in 1955 to manufacture affordable timepieces for the people but are now improving their quality and slowly moving up to the premium segment of finer, more complicated – and therefore expensive – timepieces.
The Shanghai Watch Industry Corp General Manager claimed about doing "-everything that Switzerland can do" but well, they had also been honest about not still coming up to the same quality as the Swiss as of now; though, it doesn't seem to be a very distant possibility either Only that Shanghai needs to clear the quandary between sticking to what they do well or risk advancing further with an innovation entirely their own. But even if they succeed, we can expect the prices to be not as exorbitant as the Swiss, mostly hovering around the €10K mark. They have embarked upon creating more meaningful watches than the least expensive watches and reduced their 6,000 employees to 1,000! The 1.2 million watches they now produce a year receive more care and attention than before. Curbing the production count has helped them go up the luxury ladder further. Currently, they got 200 base calibers in their arsenal to create their own galaxy in the watch Universe; possibilities for further improvements and changes are practically, infinite.
The Shanghai brand of watches is not currently sold outside China and is priced between 100 Euros and 30,000 Euros. They now claim to make watches that others don't. Or, can't. That's the reason why their earlier models have earned a vintage status.
Sea-Gull is a complete manufacture – or in-house watchmakers – that make everything in their own facilities. From screws to springs, glass to crown – everything about their watches are created by their 6,000 workers. They aspire to lock horns with the Swiss in a decade's time and they are catching up quickly with the Swiss decoration and attention to detail, where everyone else's, too, fails.
As examples, the Sea-Gull tourbillion with a sapphire bridge, minute repeating complications with or without perpetual calendar show the level of craftsmanship the brand has attained (though not up to Swiss); it can easily pass as an European watch at incredible and definitely non-Swiss prices.
Some of the movements from both the brands show up in a brand called Ingersoll that is primarily the builders of classically-styled watches. They are a major player in the economy range; you get absolutely fabulous, mechanical watches between USD 300 and USD 500.
Germany is the best example of the acceptance of not only Seagull but also other Chinese movements. The Ingersoll aesthetics are German by origin and some of them adorned the wrists of Gandhi and so Mark Twain.
Another brand using Chinese movements is the New York based Stuhrling; offering mechanical watches for the price of quartz. There's more choice, better prices and something that lacked before – Quality Control, in the same lines with Miyota, Seiko and to a certain extent – the kind that goes for entry- to mid-high level Swiss.
Still, the truth is Chinese movements are nowhere near the quality of Swiss movements and despite knowing they are getting better, it's going to take some time before the big dilemma clears! This sort of a 'chicken or egg' kind of problem in the luxury domain is going to persist till their quality, precision and finishing gets better than what it is currently, but that's not happening till the watch-/movement makers are ready to invest in better equipment, training and state of the art facilities. Everybody wants a return on investments; therefore, as of now, little steps in the forms of Stuhrling and Ingersoll are going to go a long way.
Drop a reply to let us know your thoughts about Chinese movements and the brands Stuhrling and Ingersoll as a whole.