Now guys! Don't be astonished that Gonzo is talking about a brand different than a Seiko or Omega or Longines. He hasn't spoken about the Hugo Boss watches so far simply because they were not in the CW inventory but since now they are, I see no reason why I shouldn't.
All that I look for in a watch – namely precision, sophistication, durability and style – are all present in the Hugo Boss watches. Frankly speaking, I'm a big fan – if not great – of the brand; one reason being they cater for a large demographic, fitting shoestring to sumptuous budgets. However, this space being too short to talk about every model they have introduced to the market, I prefer sticking to only a few – the models I personally have hots for – and I'm confident even you will find them excellent choices to make you stand out in the crowd. Let's start with the Hugo Boss Rafale Chronograph.
It goes without saying that the Rafale is an ideal sports watch, for it clings to your wrist without bringing a play between the watch and your wrist, which is greatly helpful when your hands are engaged in vigorous activities. Men who are serious with the job and put colorations and related fancy at the backseat will find the Rafale an ideal piece that doesn't distract; if you want a bit of color, then I suggest you go for the Hugo Boss Orange.

For sure, it doesn't have the chronograph into it, but hey! You can't have the cherry and the cream together! Beyond any doubts, both are flashy and manly and every bit masculine in their appearance and their luxury demeanor doesn't need to be spelled out. It shows, how much ever you might even try to conceal.
But if you are totally inclined towards luxury and precision, the Hugo Boss Governor is going to make you go gaga! Everything about this watch – to the polished gold tone to its rich, genuine leather strap speaks about elegance and opulence. A great choice for a man looking to make a strong statement without being flashy, the Governor will help him to play the cards right. By the way, it is also intensely durable and is a good investment if you want to put your money to get a good looking watch for less.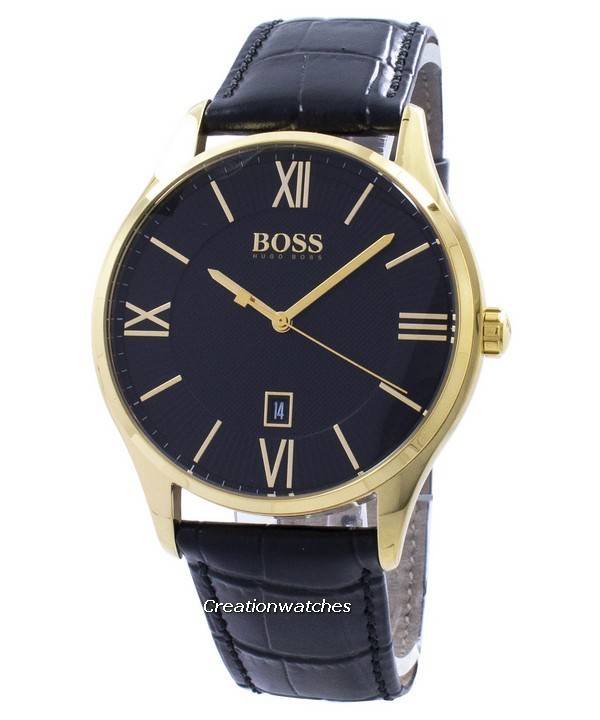 Now, it's the Copenhagen if you are solely after the game of masculinity. Its sleek black color makes it a simple yet elegant watch which is every bit eye-catching; its large black dial with darker index markers making it an ideal piece for the weekend visits to the club and the dance floor. Worry not! Its luminescent hands will keep you informed about the passage of time and out of an alcohol-induced frenzy, even if you want to take a dip into the pool, it will hold just right!
(To be contd.)
Watch(es) mentioned in this post are listed below.  Click to see details and buy them: