With the mention of Victorinox springs up a range of specific timepieces to the mind's eye; these are robust tool watches with immense capabilities to confront deadly, approaching forces and come out alive (mostly smiling) once the ordeals are over. They are many a person's favourite, affordable Swiss watches. Their primary product is Swiss Army knives but that's another story for another day. Both their products, however; offers surprising values for your money. The wide range of styles and designs are at par with any watch brand you might call GOOD.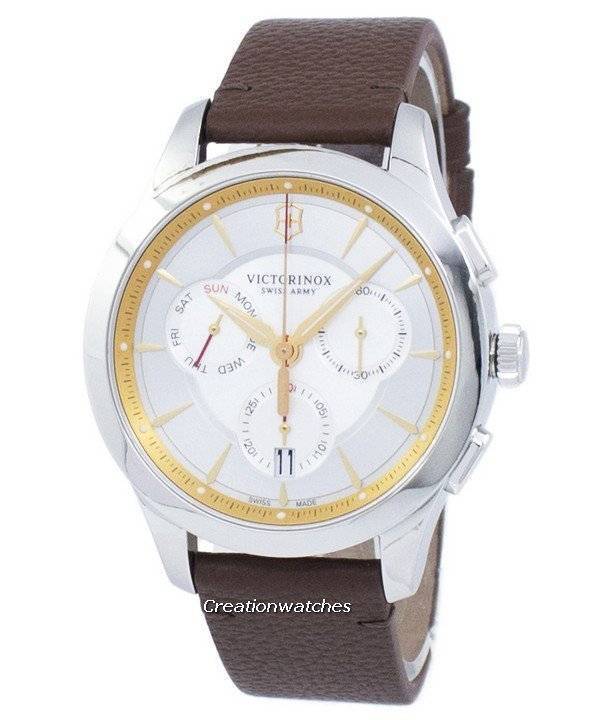 Contrary to a certain and specific design vocabulary that spoke clearly about a military aesthetic – particularly, the infantry/field watches – Victorinox diverged towards other avenues that tend to be in the way of modern business watches but with a fair bit of  sport aesthetics. So, clearly vintage-inspired designs showed up one by one, some of them never presented at the Basel! These surprise and always intrigue.
The name of Alliance comes first in this regard, both in mechanical and quartz ranges; they are medium-sized for a sport watch but they seem plenty large for dress watches with clear, vintage details.. Their design elements speak directly to the era between early '50's and 'late 40's styles and these are not to be found among other watches by Victorinox. Both the quartz and the mechanicals are slightly lighter than other watches in their leagues and perhaps, also a bit dressier, making them all the more compelling.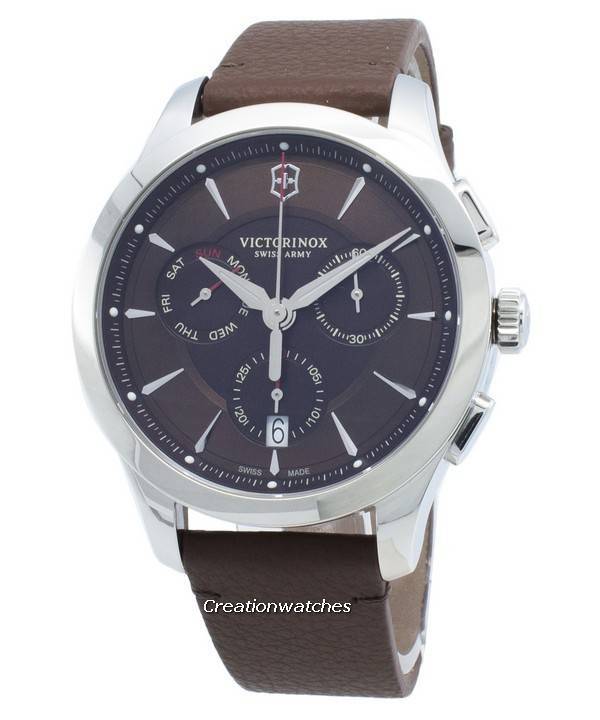 Every Victorinox from the Alliance range has a simple and understated case design common; they are either polished or PVD-plated; with slab sides, no bevel or other such decorations. They are just about elegant, flowing lines; bringing a clean and classic look. They are very close to be called austere but well proportioned, nevertheless; with thick, barely-curved lugs adding to the overall bulk of the watches but still retaining that surprisingly flat profile. The triple-coated, anti-reflective, flat sapphire crystals are also very effective in maintaining the flatness.
Things start getting more surprising as we look into their dials, more so, with some of their chronographs; you will notice the complete absence of the standard field touches that are so very associated with the brand. It's unexpected, to be honest.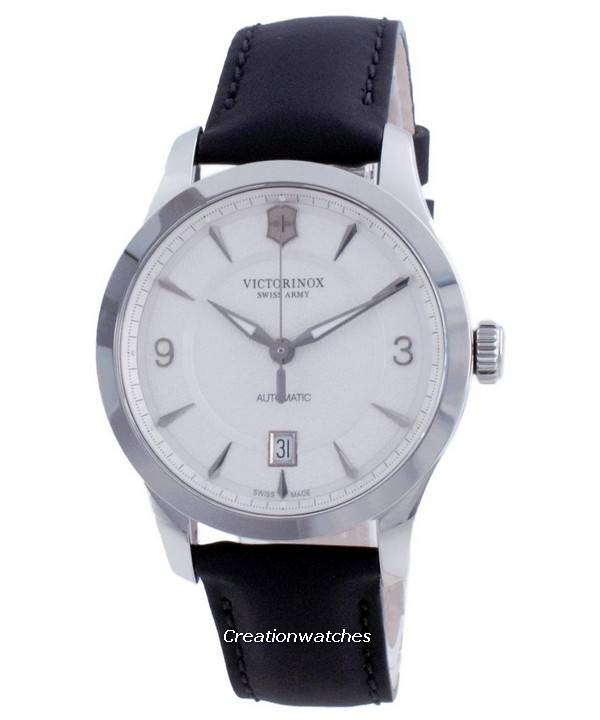 As for the movements, the quartz models mostly feature the Swiss Ronda (5030 D for chronographs; 705 for three-handers) while for the mechanical calibers, Victorinox uses ETA movements (2824-2 and 2892), which is becoming more and more uncommon (since ETA doesn't sell stock movements anymore to the watch brands), making the Victorinox Alliance all the more tempting to collectors.
Now, everything considered, though the Ronda and ETA movements do not offer anything extra in functionalities than other mechanical or quartz three-handed or chronograph movements, they are widely documented as being highly accurate and reliable. From the design standpoints, their classic layouts offer neat visuals for the dials with almost zero gripe arising about their features. Those that surface – can be confidently said – are a far cry from being legitimate complaints.
Aesthetically, the Alliance series of watches are both modern and bland; however, nobody will deny that they are safe and easy options for professional, corporate atmospheres due to their simple styling that add more character to your dressing. If you're approaching them as your choice of formal-s, they are definitely a good option. They fit very well, have a great size for versatile use; big enough to announce their presence and packed with a great deal of robustness. They are thin enough to slip under a shirt cuff but are definitely larger than the '50s style to match modern requirements.
Everything said, the Victorinox Alliance watches are an interesting mix of elements that are hard to pin down and classify them strictly under sport or the business category; they could be added with some ornamentation or the other both inside and outside but in that case, their unique look would have been compromised up to a great deal and you couldn't use the same watches for either dressing up or dressing down according to the situation.
Is the Alliance a success? Considering they come from a brand that's reputed and trusted for trying things out in new and different manners, creating mixes of elements that are ahead of the brand's standard design language and create an intriguing final product; somehow, just fits right in!
Leave a reply below to let us know why you think the Victorinox Alliance are great watches; or, why don't you think them to be. Or, click here to see what others also got to say about them.